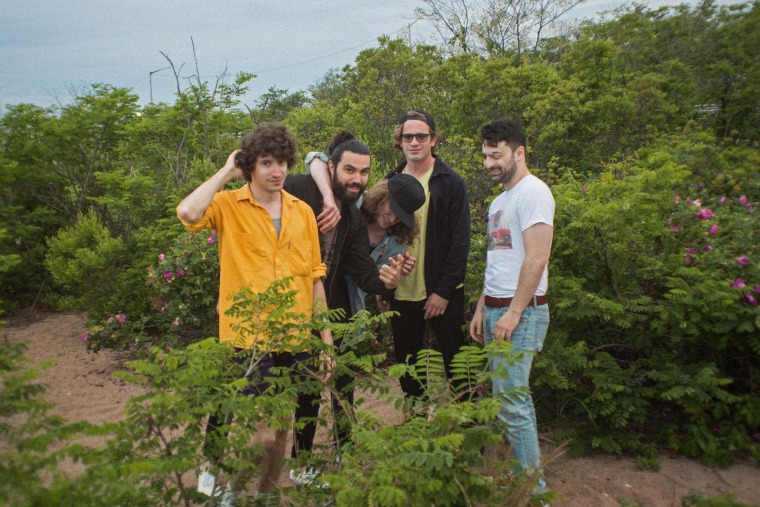 Bueno, a band of childhood friends from Staten Island, is following up their 2015 album Guilt with sophomore full-length Illuminate Your Room, which will come out August 19 on a very special split release from New York's Exploding In Sound and D.C.'s Babe City Records. Illuminate Your Room opens with a two-minute piano intro before "I Got Your Back," the album's lead single, begins. With jamming reminiscent of Pavement, Velvet Underground-like candor, and Talking Heads style elasticity, Bueno's funky punk vibes are electric.
In a note to The FADER, the band wrote that "'I Got Your Back' is a song about all the casual disappointments that make up daily life: being disappointed by and disappointing the people you love, living up to expectations, living down to expectations, or disregarding them entirely."
Listen to "I Got Your Back" below, and preorder Illuminate Your Room here.
Bueno's upcoming tour dates:
6/17 - Staten Island, NY @ Bueno Cruise
6/25 - Brooklyn, NY @ Market Hotel w/ So So Glos, Big Ups & Honduras
7/01 - Centereach NY @ Boneroo
7/08 - Washington DC @ Comet Ping Pong w/ BRNDA & Governess
7/14 - Brooklyn NY @ Aviv
7/15 - New Brunswick NJ @ J-House w/ YJY, Secret Mountain, Ghost Camp, & Julian Fulton
7/28 - New York NY @ Bowery Electric w/ James Chance & The Contortions & Future Punx
7/31 - Staten Island, NY @ Staten Island Yankees Stadium