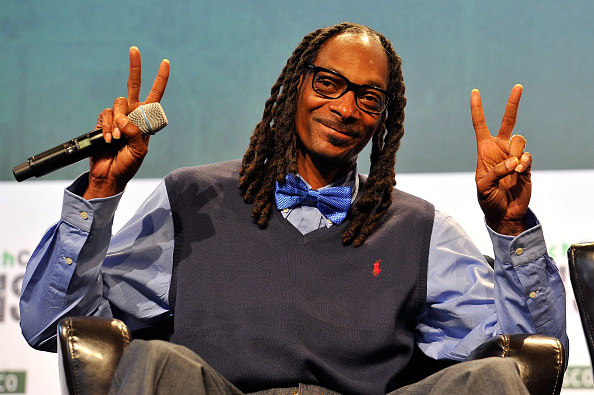 Snoop Dogg will be headlining a "unity party" for Democratic donors during the Democratic National Convention in Philadelphia later this month, Billboard reports. The performance will take place on July 28 at Philadelphia's Electric Factory venue. Grammy Award-winning rock band Los Lobos will also perform at the event, which is co-hosted by the super PACs Priorities USA, the Senate Majority PAC, and the House Majority PAC.
Snoop Dogg publicly declared his support for Hillary Clinton during an appearance on Bravo's Watch What Happens Live in May 2015. "I'll say that I would love to see a woman in office because I feel like we're at that stage in life to where we need a perspective other than the male's train of thought," Snoop said on the show. "And just to have a woman speaking from a global perspective as far as representing America, I'd love to see that. So I'll be voting for Ms. Clinton."
Watch a clip of Snoop's appearance on Watch What Happens Live below.