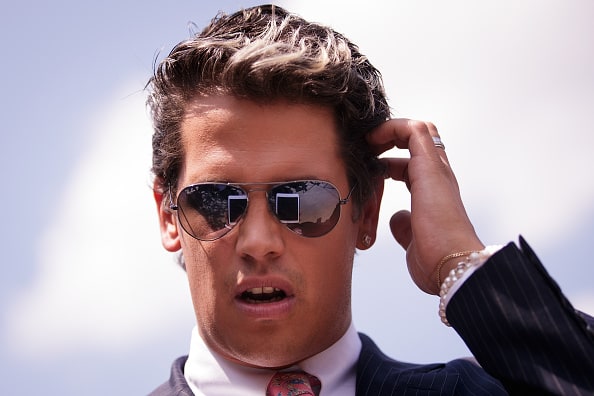 Conservative columnist, and infamous Twitter troll, Milo Yiannopoulos has been permanently suspended from Twitter less than 24 hours after he incited abusive and racist tweets directed towards SNL and Ghostbusters actor Leslie Jones, BuzzFeed reports.
Twitter determined that it was Yiannopoulos who spearheaded the recent harassment campaign that led to Jones' departure from the site. Twitter made the decision to suspend Yiannopoulos, who tweeted under the handle @Nero, after the site received backlash for its inaction on curbing harassment. "People should be able to express diverse opinions and beliefs on Twitter," a spokesperson for the company wrote in a statement. "But no one deserves to be subjected to targeted abuse online, and our rules prohibit inciting or engaging in the targeted abuse or harassment of others."
In a statement released via his employer, Brietbart.com, Yiannopoulos wrote, "With the cowardly suspension of my account, Twitter has confirmed itself as a safe space for Muslim terrorists and Black Lives Matter extremists, but a no-go zone for conservatives." Yiannopoulos is infamous for inciting online battles with progressive branches of Twitter. He has previously been suspended from the website multiple times.
The FADER has reached out to Twitter. A representative for the company was not immediately available for further comment.