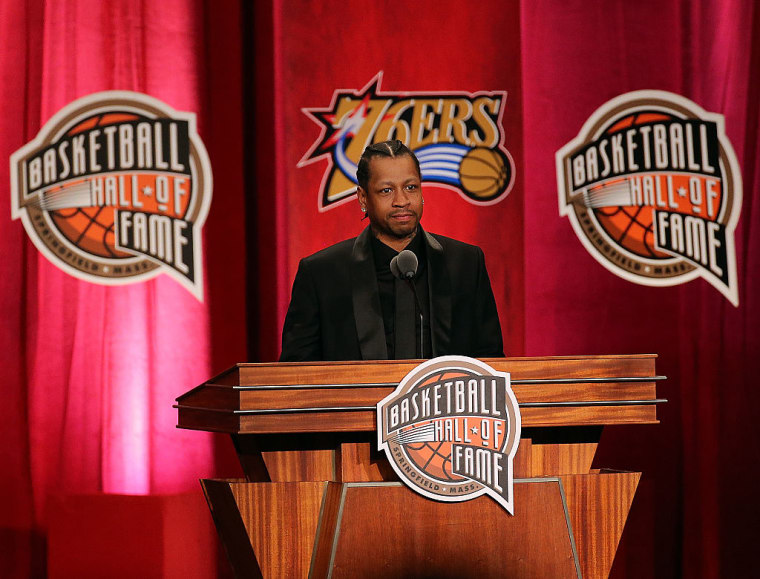 Allen Iverson was inducted into the NBA Hall of Fame on Friday night, and his speech didn't disappoint. Iverson is commonly credited as the man who brought hip-hop culture and style to the forefront of the National Basketball Association, so much so that the NBA decided to change its dress code during the height of his popularity.
In his emotional induction speech tonight, Iverson thanked past coaches, discussed the enduring influence of Michael Jordan and other greats who he played against, and shared his love for his family. He also thanked a long list of musicians including Biggie, Tupac, Redman, Jadakiss, and Michael Jackson for "being my theme music throughout my career."
Watch clips from Allen Iverson's Hall of Fame induction speech below.