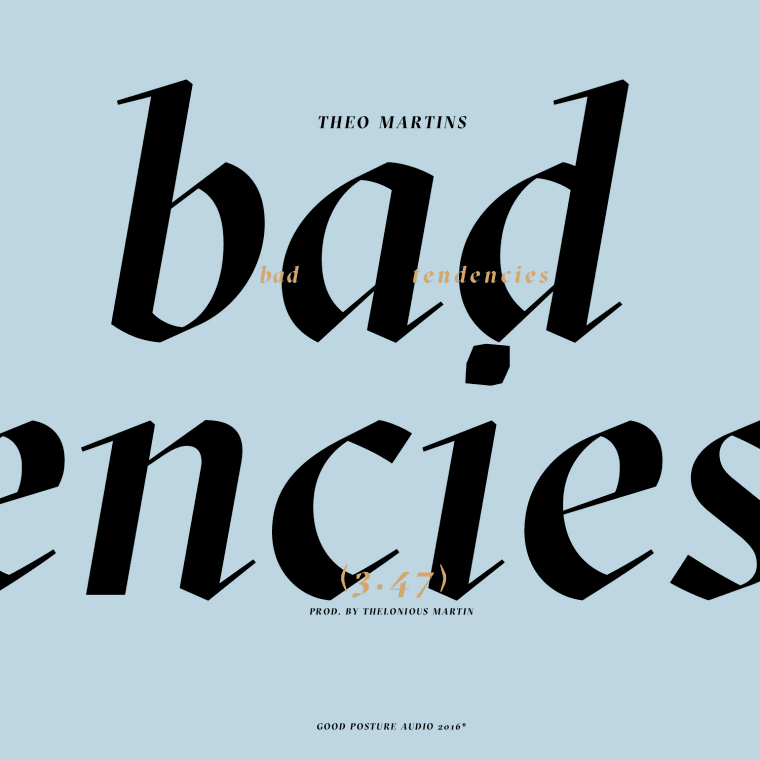 Today, Rhode Island native Theo Martins releases his latest song, "Bad Tendencies." On the Thelonious Martin produced song, Martins is self-aware and journeying towards cultivating his creativity by staying clear of negativity. He raps, Don't focus on the wrong energy/ Dishonest energy/ Meaningless energy/ My biggest enemy.
Over email, Martins explained the inspiration for the song and his other upcoming projects to The FADER, "Like the album, this song feels like a return to form. I left home in search of more and in search of something other than I knew. For so long I've felt like Truman Burbank in The Truman Show and I had to see what was on the other side of the glass ceiling. So I left and never looked back. This song is a chapter in the story of leaving in search for more and finding yourself in the midst of the mess."
He continued, "I've designed a collection through my company Good Posture titled after this song and it features some friends of mine (Offset of Migos, Anwar Carrots among others). The collection will be released and accompanied with a social hour with The Line Hotel. You'll be able to purchase the collection, listen to the album in full, and preview upcoming designs I've made through Good Posture."