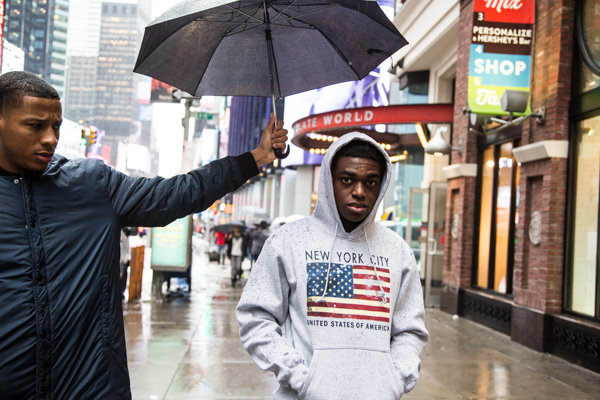 As evidence by his Twitter page, Kodak Black has been staying up-to-date with the goings on of the outside world while he serves the remainder of his 120-day sentence in St. Lucie County Jail. It seems like the Pomano Beach native has also been using his time behind bars to do some reflective writing, and, in a new video posted by New Era Promotions, Kodak spit some new bars over the phone from jail.
I've been through a lot in my past/I'm tryna stay level-headed/I gotta stop moving so fast/I don't know where I'm headed, he raps in the video. The rapper was sentenced to 120-days in September, after pleading no contest to one misdemeanor charge of possession of 20 grams or less of marijuana and one misdemeanor charge of use or possession of marijuana paraphernalia. He is expected to be released on November 30 but is still facing sexual battery charges in South Carolina from an incident in February.
Listen to Kodak Black rap over the phone from jail below.