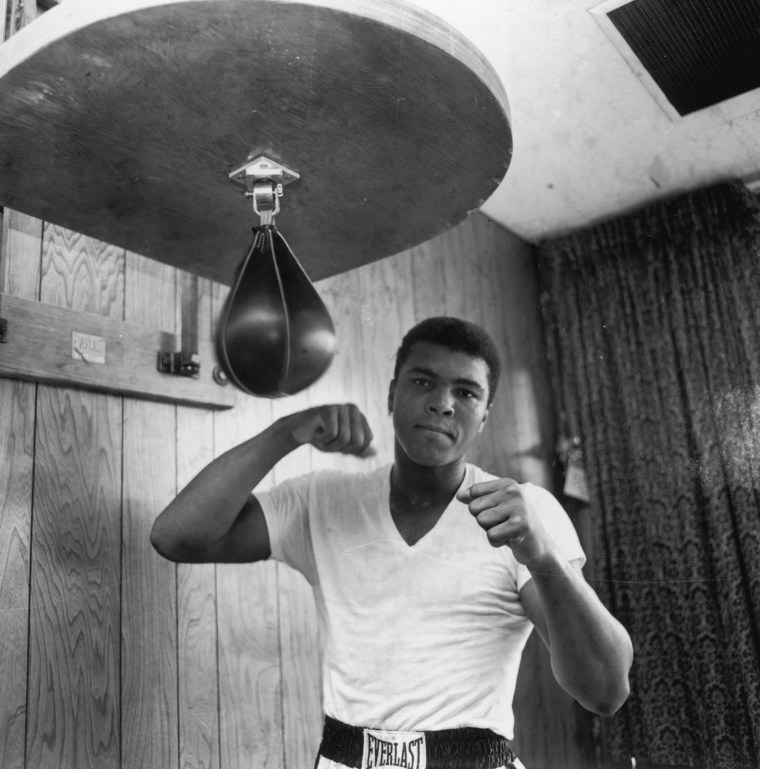 HBO and LeBron James's SpringHill Entertainment and HBO will begin production on a multi-part documentary series about Muhammad Ali, Los Angeles Times reports. Antoine Fuqua, who directed Training Day and The Magnificent Seven has signed on as executive producer of the documentary.
According to a press release form HBO, the series aims to "explore Ali's greatest triumphs and comebacks, painting an intimate portrait of a man who, against all odds, dreamed and achieved the impossible, over and over again."
"It's tough to put into words how much it means to me to be a part of this project honoring the legacy and telling the extremely important story of the great Muhammad Ali," James said in the HBO statement. "He transcended sports and used his platform to empower people, which paved the way for all athletes and people of every race and gender that came after him, myself included. It's important that his story continues for generations to come, and it's an honor to be a part of this."
Muhammad Ali passed away on June 3 at the age of 74. He was honored at the ESPYs in July, where Chance the Rapper performed an unreleased tribute song that included audio snippets of Ali interviews.