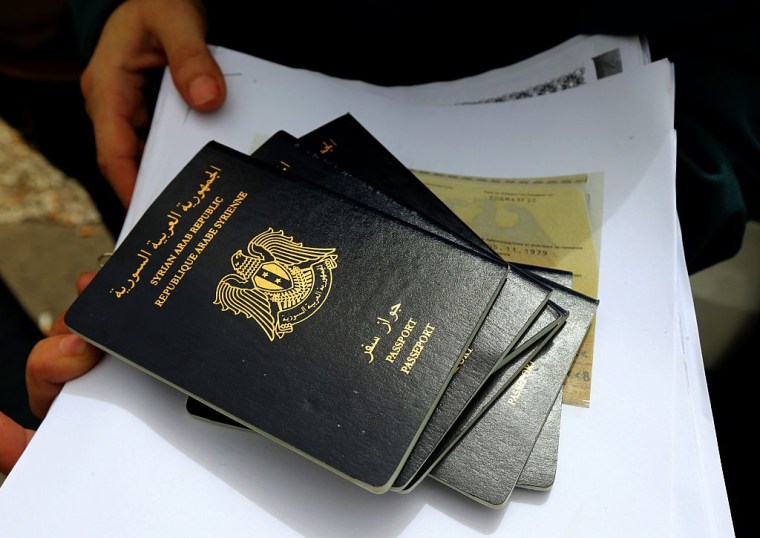 Donald Trump is reportedly expected to sign several executive orders restricting immigration from Syria and six other Middle Eastern and African countries on Wednesday, according to a report from Reuters.
Aside from Syria, the orders are expected to temporarily halt immigration from Iraq, Iran, Libya, Somalia, Sudan, and Yemen, according to unnamed congressional aides and immigration experts.
One such order will likely block visas from being issued in those countries, and could also prevent current visa holders from those countries from entering the U.S. Additionally, Trump is likely to impose a multi-month ban on immigration for refugees from all countries, until a new "vetting process' is put in place by the Department of Homeland Security.
Trump is expected to sign the orders Wednesday morning at the Department of Homeland Security's Washington headquarters.
As Reuters points out, Trump campaigned on the idea of temporarily banning Muslims from entering the country on the basis of their religion, though he has since backtracked, claiming he would block immigration from countries with "a proven history of terrorism." For the record, each of the seven countries mentioned by Reuters has a population that is overwhelmingly Muslim.
Read the full story here.
Update at 10:35 p.m. EST: The New York Times now reports that Trump is also expected to sign an executive order to direct federal funds toward building a wall along the U.S.-Mexico border. The action follows a promise he made repeatedly on the campaign trail.