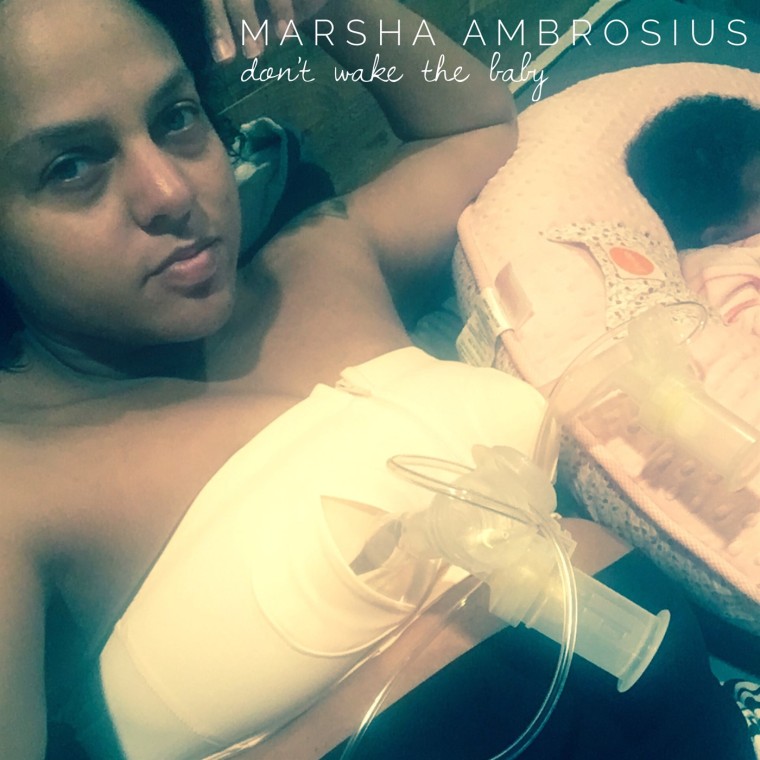 Powerhouse R&B singer Marsha Ambrosius navigates motherhood and love-making in her new song, "Don't Wake the Baby." Produced by Dem Jointz, the airy track finds the new mom candid as ever.
She's in a lovers' quarrel with her partner and isn't in a rush to let him off the hook. Ambrosius bounces over the tantalizing refrain — "I'm walkin' 'round in my lingerie," she sings — while her lover is stuck in the dog house. When she's gotten over their tif, it's time to make-up. But she has one request: "Just don't wake the baby."
"I wrote it for Beyoncé," she revealed in an email to The FADER. "It's my interpretation of still wanting to fuck after an argument with your spouse — just DON'T WAKE THE BABY!!! I'm a new parent and I barely sleep as it is. So if she's sleep, BE QUIET!!! Shhhhhhh."