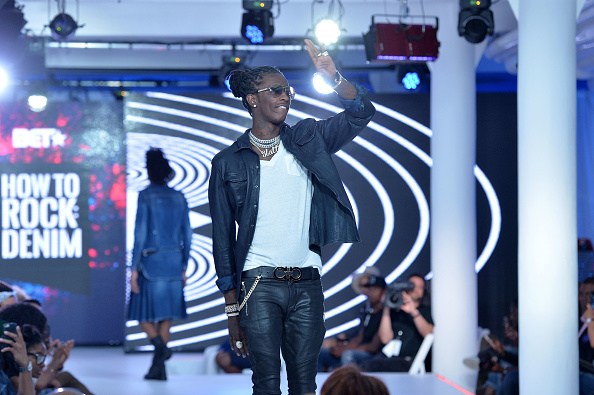 Young Thug has reportedly been cleared of battery charges that were brought against him following an incident last month. The rapper allegedly slapped a woman after she got into an argument with his fiancée.
According to TMZ, the case was brought to court in an attempt to issue a warrant and charge the rapper with battery.
Earlier in the month, Young Thug was cleared of weapon and drug charges after a judge determined police officers had entered the rapper's home with an illegal warrant.
Young Thug's representatives did not wish to comment.