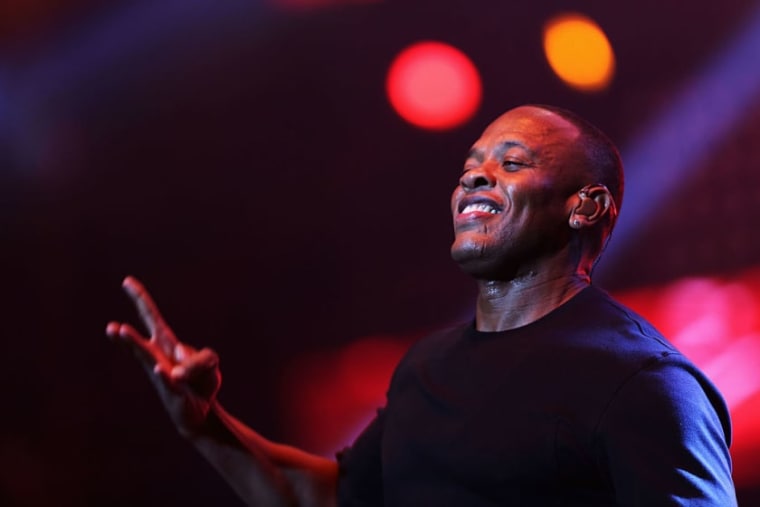 Dr. Dre has shared his first new music since 2015 album Compton. Pitchfork notes that a rep for Dre has clarified that the title of the song is "Gunfire," not the widely reported "Gunfiyah."
"Gunfire" appears as part of HBO documentary series The Defiant Ones, which focuses on Dre and music mogul Jimmy Iovine. The song features in the fourth episode of the series which will air on July 14 but is available to view now through HBO Go and HBO Now. A rep for Dre also told Pitchfork that he has no plans to release "Gunfire" commercially.
Director Allan Hughes followed Dre and Iovine for three years to make The Defiant Ones, which also looks back at the pair's time managing media empires Interscope, Aftermath, and Beats by Dre.