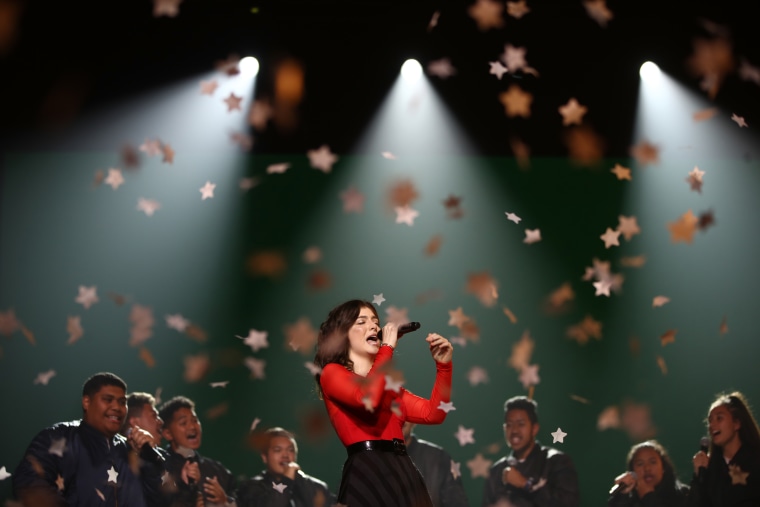 Lorde's decision to cancel an upcoming concert in Israel has led to her being branded a "bigot" in a full-page advert in the Washington Post. The ad was placed by U.S. rabbi Shmuley Boteach in the December 31 edition of the paper, one week after the pop singer pulled out of a scheduled live date in Tel Aviv.
21-year-old Lorde was accused of joining "a global anti-Semitic boycott of Israel" in the advert. Boteach added that pulling out of the show displayed a "growing prejudice against the Jewish state" in New Zealand that he believes is "trickling down to its youth." It also referenced New Zealand's support of a U.N. resolution calling for the U.S. to withdraw its recent decision to acknowledge Jerusalem as the Israeli capital.
Pick Up Our full page ad against #Lorde & #BDS Today in #WashingtonPost. Last Change to donate! https://t.co/FEzcTDyYg8 pic.twitter.com/90NJLIcqEG

— Rabbi Shmuley (@RabbiShmuley) December 31, 2017
Boteach is an Orthodox rabbi based in New Jersey who was once a spiritual adviser to Michael Jackson. In 2015 he was forced to apologize after placing another advert, accusing then US national security adviser Susan Rice of ignoring genocide during former President Bill Clinton's time in office.
Lorde canceled her Tel Aviv show after BDS (Boycott, Divest and Sanctions) activists used social media to protest against it. BDS calls for performers and artists not to have shows in Israel in response to the treatment of Palestinians by Israel.
A rep for Lorde was not immediately available for comment.