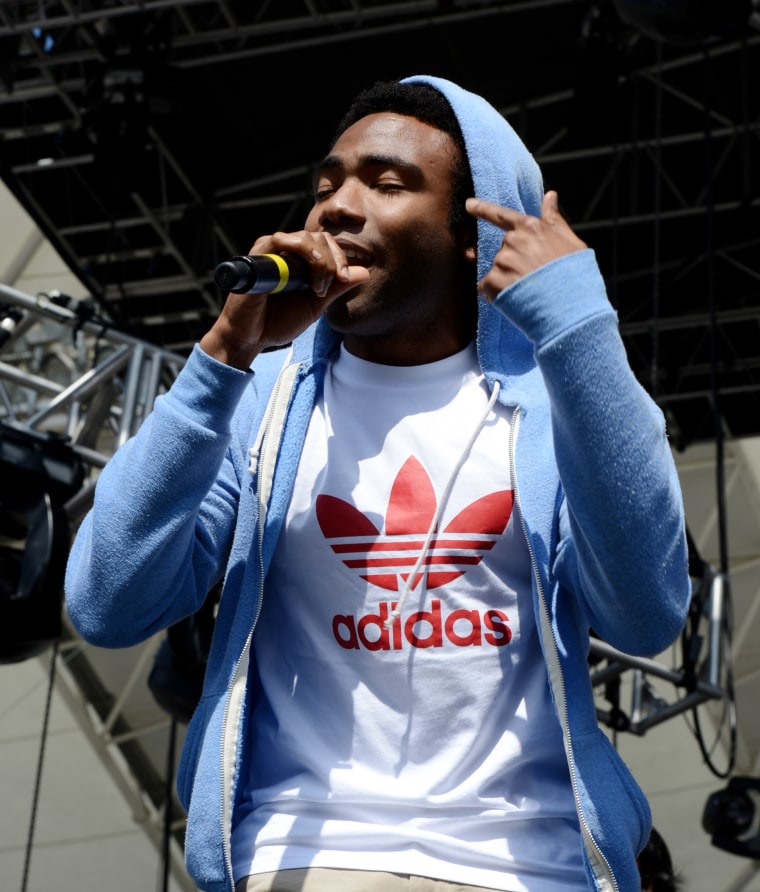 EP, the 2011 mixtape and first EP from Donald Glover under his hip-hop alias Childish Gambino, is coming to streaming platforms. The reissue will be available online Wednesday, January 31 at midnight, Billboard reports.
EP will be shared through Glover's creative agency Wolf + Rothstein and music distribution platform Stem. According to a press release, EP is just the first release from Wolf + Rothstein in 2018 – just last week, Childish Gambino revealed he had signed to RCA and had new music on the way.
After bagging a Grammy for Best Traditional R&B Performance for "Redbone" on Sunday, Glover confirmed that the next Childish Gambino album will be his last. "I like endings," he said. "I think they're important to progress."
Watch the music video for EP's "Freaks and Geeks" below.