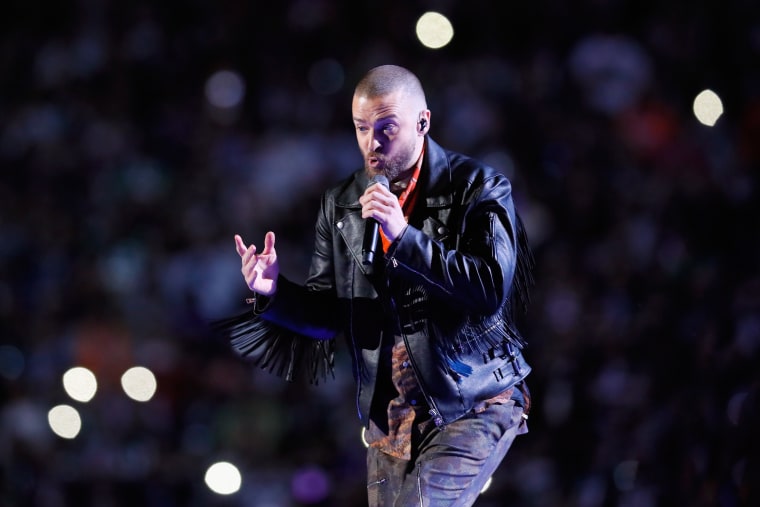 Rumors circulated about who would and who wouldn't perform with Justin Timberlake since it was announced that he was going to be the halftime show performer. N*SYNC, Janet Jackson, and a hologram of Prince were all rumored to appear. When it came down to it, none of that happened. There was no reunion, redemption, or revival.
Justin Timberlake went through a medley of his greatest hits, starting under the stadium and ending up in the bleachers. There were mirrors and dancers, and a startled kid who took a selfie. There was a tribute to Prince that didn't technically include a hologram. It did include a 100 foot tall projection of the late legend, and the entire city went purple, and Justin did sing along to one of Prince's song. But there was not a hologram.
Watch the full performance below.