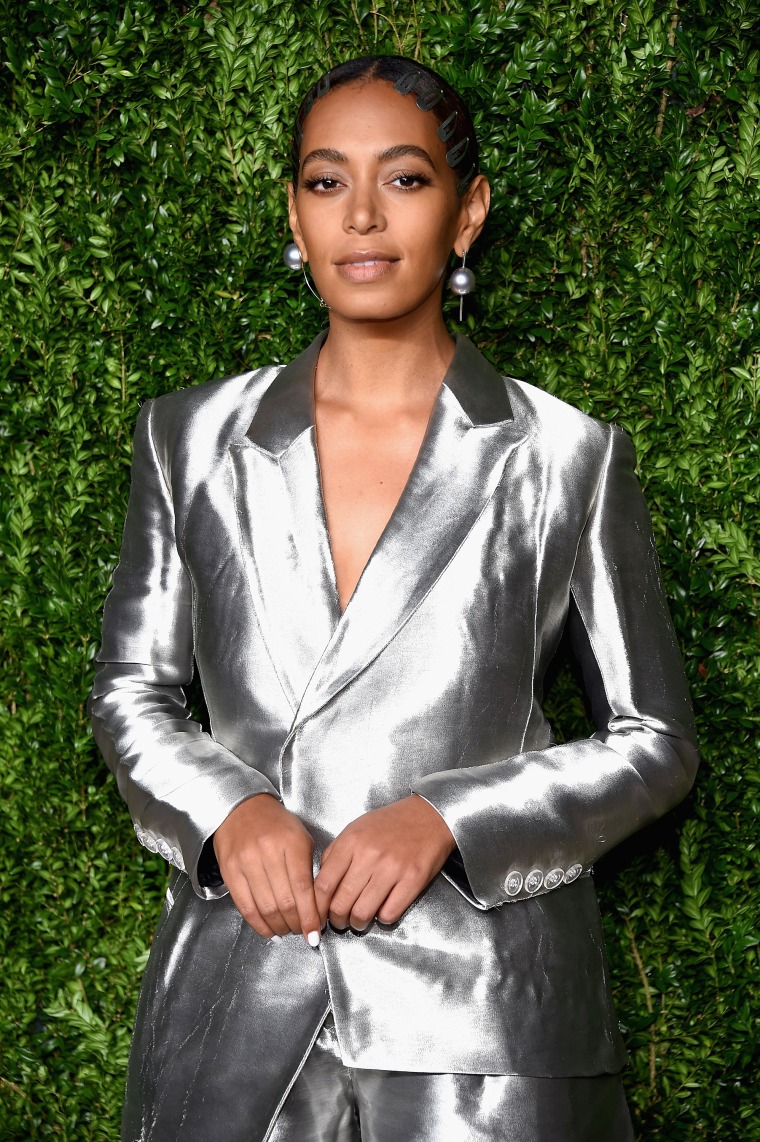 Solange sat down with Billboard as this week's cover star, where she explained that although she's continually writing music, she's "not interested in entertainment at this moment."
"This cycle of you put out an album, now you go and perform it, and then you go back and you work on another one for however long, and then as soon as that's done, you put one out again... it's the cycle that the music industry has set in place for us," she continues later in the interview. "Artists are really whimsical. And I have a 13-year-old son now, so that is a compass of how I have to set up my life and set up my work. It matters to be present with him. I'm relieved when I hear other mothers say, 'Yeah, we're going through this, too.'"
Still, her writing tour, which has led her through Laurel Canyon, Topanga Canyon, and Jamaica, has been productive (she also notes that the journey found her accidentally tracking Joni Mitchell). Location is clearly important to Solange, who wrote most of A Seat at the Table in New Iberia, where her mother is from, and where, she reveals to Billboard, her family still owns a graveyard. On that album, she told the magazine, she was particularly grateful for her friend Lil Wayne's participation.
"He is a monster when it comes to how quickly he's able to articulate his feelings," she said. "There were actually three rounds of verses, and he was so receptive and so wonderful and so giving. The second round, he was like, 'OK, if that's what you want, you're going to get it.'"
Read the full interview here.