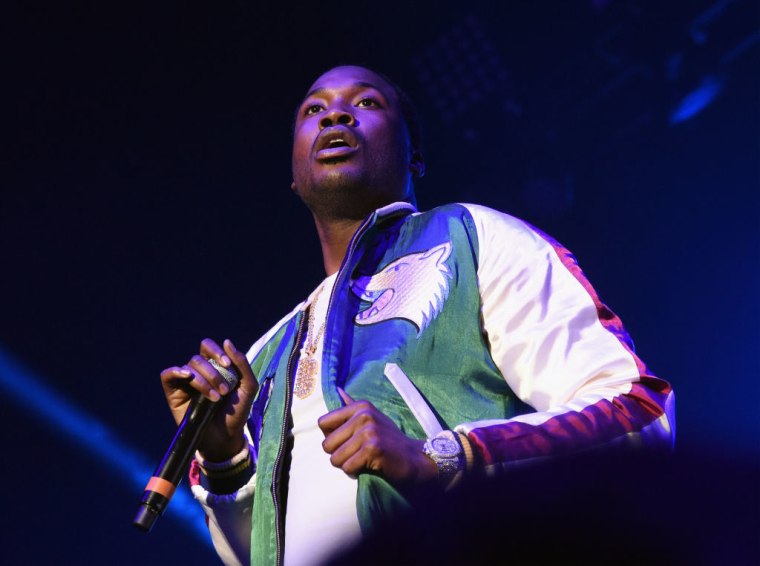 Meek Mill's attorney Joe Tacopina has pushed back against an online rumor claiming his client will be released from prison on Monday, April 16. "As far as I know there is no truth to those reports," Tacopina said in a statement obtained by PhillyVoice.com, describing the upcoming meeting as a "status conference" with Judge Genece Brinkley.
Tacopina's statement comes as Meek Mill serves two to four years in prison for probation violations stemming from a 2007 gun and drug charge. The Philly rapper's legal team has filed for the dismissal of Judge Brinkley. They allege she made requested that Meek Mill record a cover of Boys II Men's "On Bended Knee" and took an "unusual interest" in the management of his career.
Meek Mill's 2007 charges has come under intense scrutiny after his arresting officer Reginald Graham was named on a secret list of police officers "a history of lying, racial bias, or brutality" held by the D.A.'s office. Graham was also accused of lying about his encounter with Mill by former police officer Jerold Gibson, who claimed Graham lied when he testified that the 19-year old pointed a gun at him.
Meek Mill's case will soon be taken in front of the Pennsylvania supreme court. Philadelphia Mayor Jim Kenney, Governor Tom Wolf, and District Attorney Larry Krasner have all voiced their support for his release on bail.
The FADER has reached out for additional information.