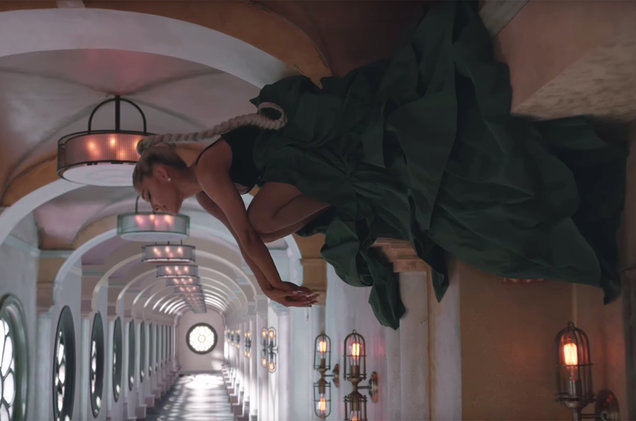 A new study has revealed that sadness in pop music is increasing, the AP reports. The study determined the new revelation after looking at hundreds of thousands of pop songs over the last three decades. The downward trend in joy is masked, however, by an additional increase in "party" rhythm.
"'Happiness' is going down, 'brightness' is going down, 'sadness' is going up, and at the same time, the songs are becoming more 'danceable' and more 'party-like,'" Natalia L. Komarova, co-author of the study, told The Associated Press.
The study also found that the public hasn't necessarily approved of this trend, noting "the public seems to prefer happier songs, even though more and more unhappy songs are being released each year."
Interestingly, the researchers also found that the "maleness" of songs — categorized by the frequency of male singers in popular songs — has actually decreased over the last 30 years. This brings recent studies on male dominance in awards into a greater perspective, creating a stark image of women bearing their souls to frantic beats and massive popularity, only to be passed over in recognition for men having a good, but often forgettable, time.
"It looks like, while the overall mood is becoming less happy," Komarova added in her analysis, "people seem to want to forget it all and dance."