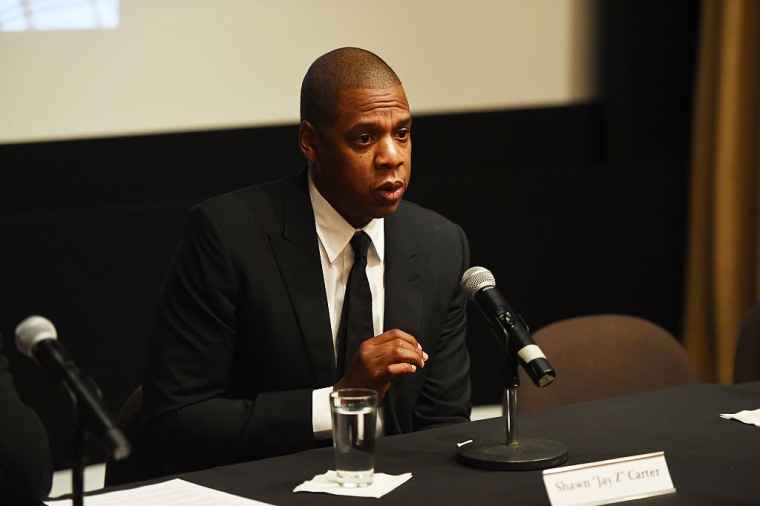 On Tuesday, the City of Philadelphia announced that JAY-Z's music and arts festival Made In America would move in 2019 from The Parkway, the location it's been held in since 2012. The festival will still take place in The Parkway in 2018. JAY-Z has now published an open letter in The Philly Inquirer decrying the decision and laying the blame at the office of Philadelphia Mayor Jim Kenney.
"The location is integral to the pulse of the festival," JAY-Z writes. "The Parkway is a cultural arts center that is symbolic to over 600 artists that have performed at this event." The letter goes on to claim that the festival and JAY-Z learned of its order to evict through the media, "without a sit-down meeting, notice, dialogue or proper communication."
The City seems keen to continue the festival – "We look forward to continuing a partnership," Philadelphia communications director Deana Gamble said on Tuesday, but in his letter JAY-Z suggests otherwise: "In fact, this administration immediately greeted us with a legal letter trying to stop the 2018 event."
Figures JAY-Z cites to underline the festival's importance to the city include "a positive $102.8 million economic impact to Philadelphia," "$3.4 million in rent to the City," and "1000 Philadelphians [employed] each day [of the festival]," as well as $2.9 million in charitable donations to United Way of Philadelphia and Southern New Jersey. He asks: "How does an administration, merely discard an event that generates millions in income and employs the city's people as if we are disposable now that we have served our purpose?"
The festival "will discuss our options internally and handle accordingly," JAY-Z concludes. Made In America 2018 takes place September 1-2.