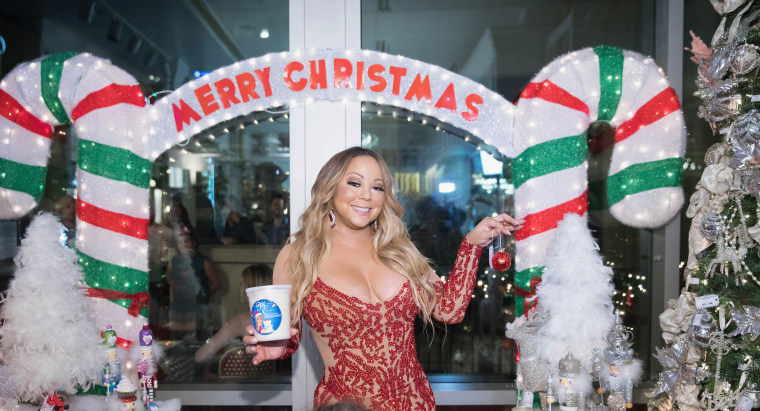 Now that we've all bid adieu to the end of what felt like a week-long Halloween celebration, we can all finally welcome the season we've waited for all year: The Mariah Carey Christmas Season™.
Earlier today, people across the country did their part in ringing in the MC holiday season by streaming "All I Want For Christmas Is You" ― so much so that it re-entered the top 100 on US iTunes.
If you need us, we'll be joining in on the celebration by recreating the music video in the streets. Praise be.