Aya Nakamura is flipping France's rigid rules, beautifully
Get to know the French-Malian singer.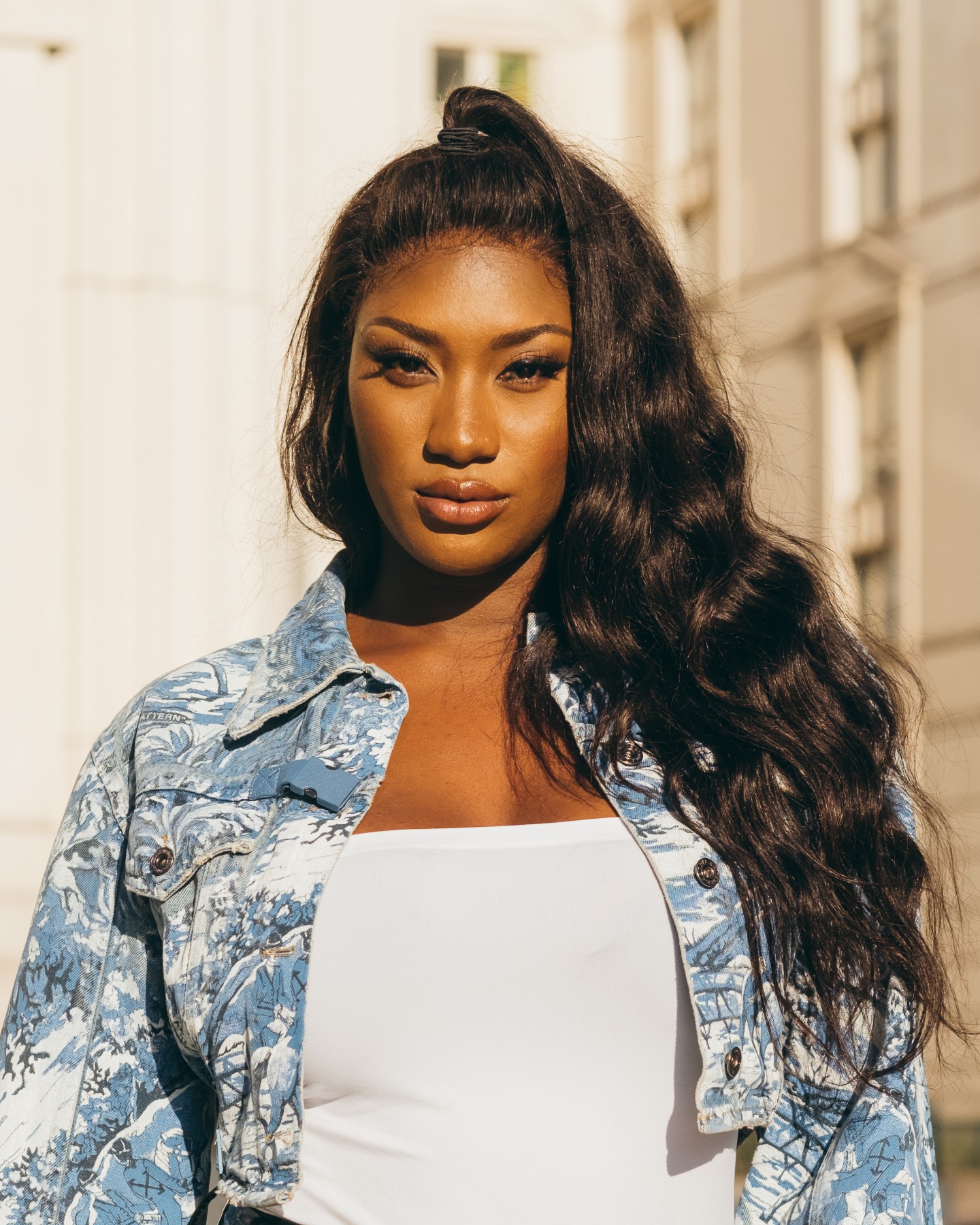 In the last weeks of October in Paris, where the sun's reigned supreme on the notoriously grey metropolis, you can still hear an airy dancehall ballad blasting from cars. Truth be told, French-Malian musician Aya Nakamura's "Djadja" undeniably possesses power to place France closer to the sunlight. The song itself is bittersweet, with soft and romantic melodies as Nakamura recounts how a friend falsely told people he had sex with her. The song's turned into a no-nonsense anthem for female empowerment, as its heady chorus was impossible to avoid over the summer.
When I meet Aya, her second album NAKAMURA (which was released in the beginning of November) is already completed, but she's still in the studio, on a break between recording sessions. "I love the studio — this is my happy place," she welcomes me with a warm smile, softly touching her honey-blonde hair that compliments her deep brown skin beautifully while playfully cracking jokes: "So you gave me a Diet Coke 'cause I'm a girl and you don't want me to get fat?"
When I ask her if anything's changed since "Djadja" dropped, she answers confidently: "Not much for me, at least. I'm still dropping off my daughter at preschool everyday like every parent would. I'm trying to stay focused." She then turns around and says: "Actually, people take me seriously now."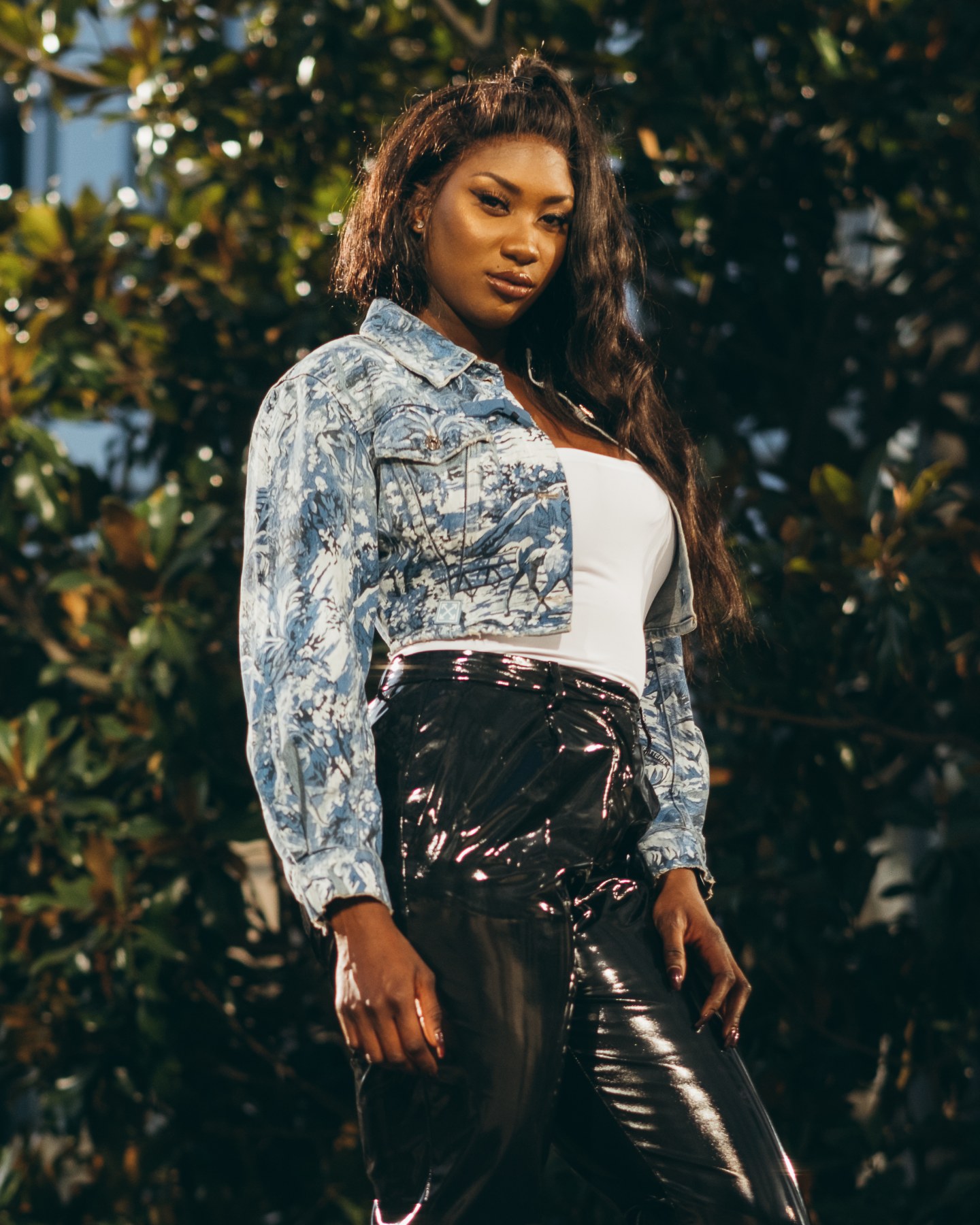 Aya Dianoko was born in Bamako but grew up in Aulnay-sous-Bois, one of the many satellite cities at the outskirts of Paris — "La banlieue" up north, in Seine-Saint-Denis, disdained by some as the breeding ground for crime. At home, music soothed everything; her sisters sing and her mother is a well-known griotte, a member of a class of traveling poets, musicians, and storytellers who maintain a tradition of oral history in parts of West Africa.
"As a griotte, my mother would take part in ceremonies such as weddings and funerals, singing the praises of the groom's or bride's family," she proudly recalls. "For a few minutes, all the attention would be focused on her and her voice." Aya remembers how she couldn't fathom the idea of performing on a stage, cringing at the thought of having all eyes on her: "When I was a kid, I told myself, "There's no way I could ever do what my mom's doing.' She had such a strong voice and presence, and I was too damn shy to even think of singing in front of a crowd myself."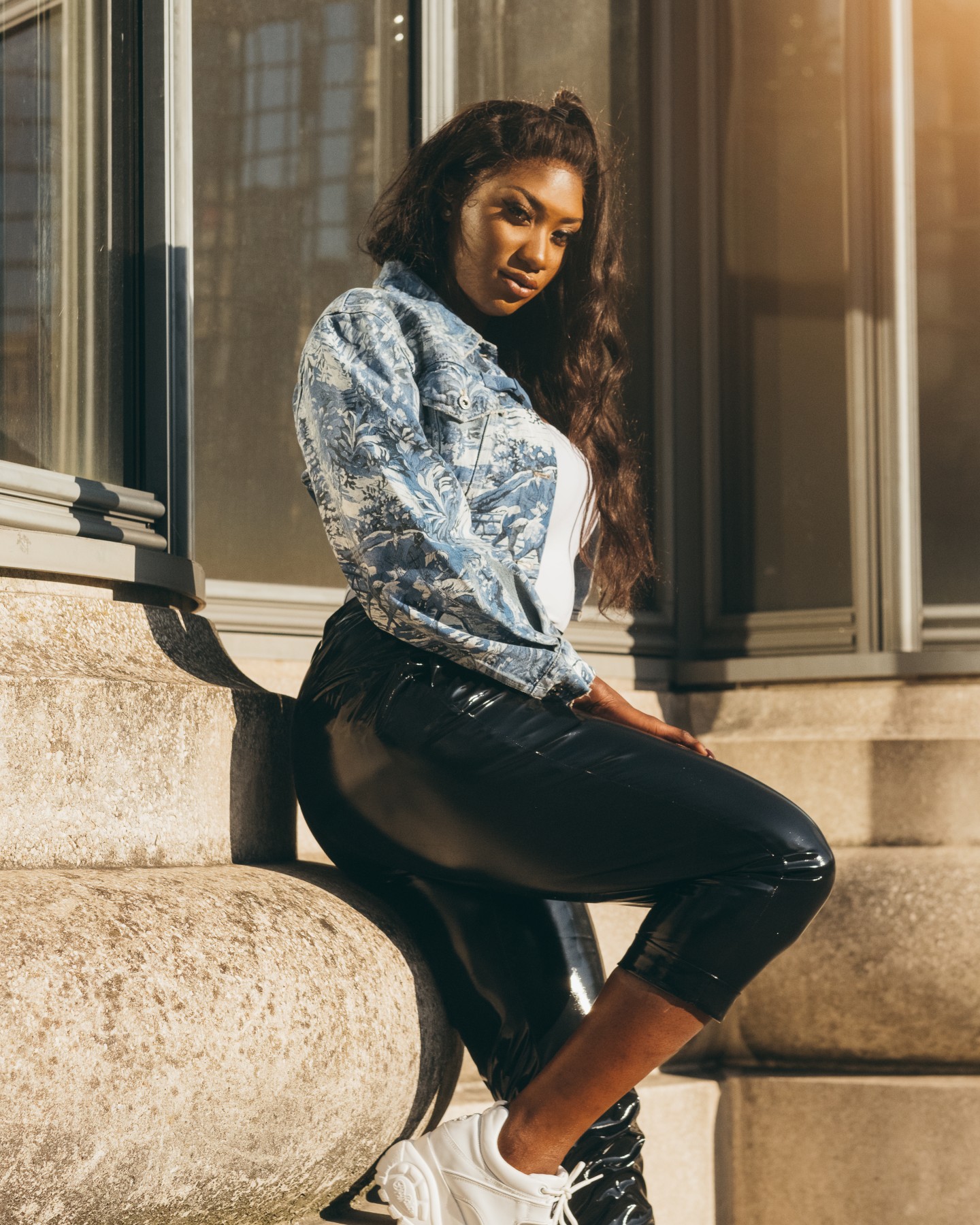 As Aya grew older, her passion for music became significant enough that she ultimately left high school a year before graduating. "I was struggling to find a job," she remembers. "I was singing all the time, so my sisters and friends got tired of my ass and advised me to go to the studio and start recording my own stuff. I had no clue how to record a song, but through some friends I found a studio and engineer that agreed to help. I'd pen my songs at home, take the RER train to the 77, which is the opposite from where I live — but I didn't care at all!"
She recorded her first song "J'ai mal" ("I'm hurting" in French), a mellow teenage zouk love ballad with Haitian kompa horns. Aya shot a video with some friends and uploaded it on YouTube, where it became a local sensation; her longtime friend Dembo Camara quit his job as a salesperson to become her producer and manager, and she's since released tracks like "Brisé" and nabbed a feature on rapper Fababy's "Love d'un voyou." The latter generated more than 50 million views on YouTube, but it was "Comportement," the first single from her debut Journal Intime, that characterized Aya's sound.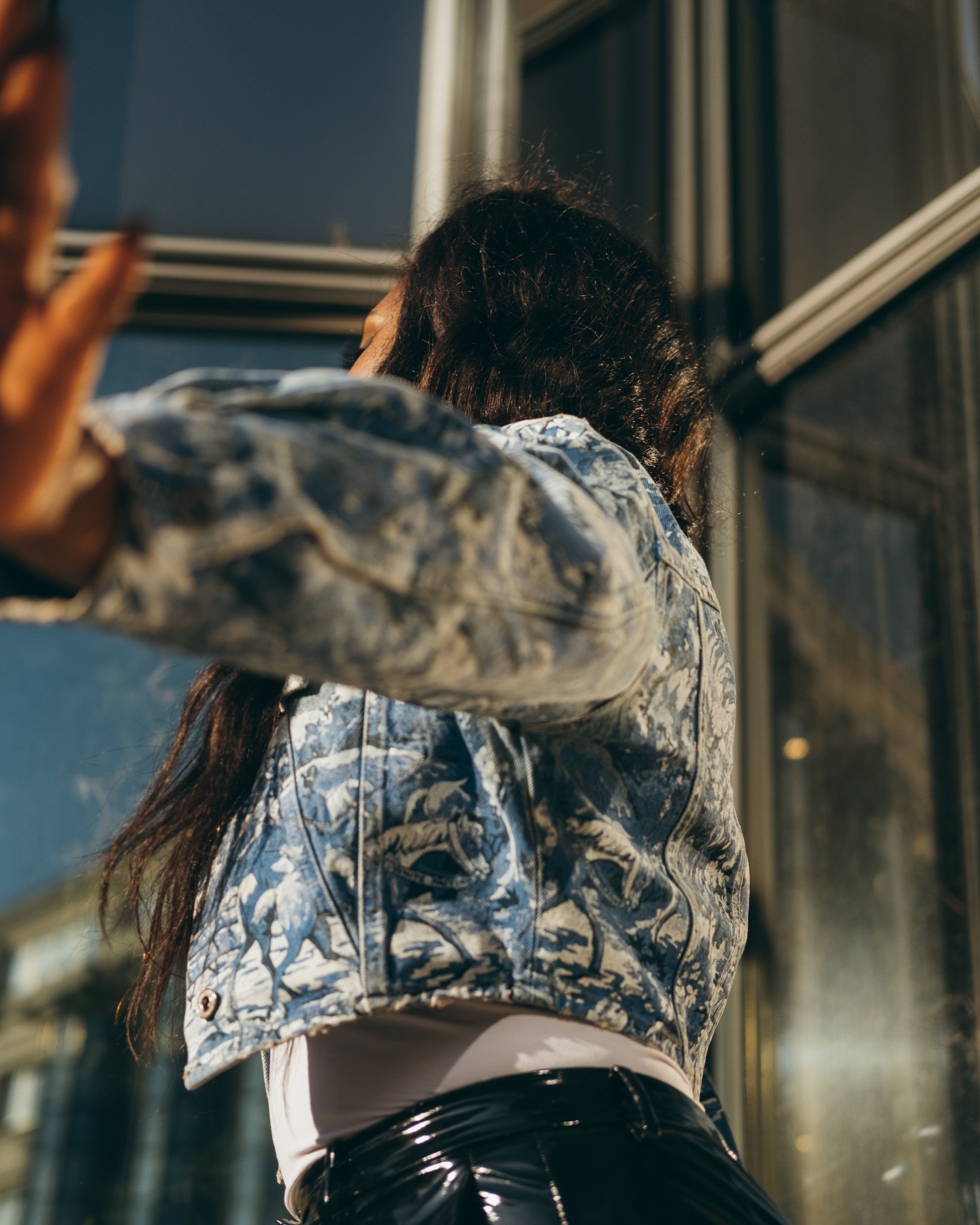 "My sound is made to whine up, and feel your body," she laughs. "I mostly listen to dancehall artists like Gyptian and Popcaan, or zouk love vocalists like Karima, Tikat, Princess Lover, and K-Reen". On NAKAMURA, those influences are even more present, from "Sucette" (which features her rumored boo and rapper Niska) to the reggaeton/dembow-flavored "Pookie", NAKAMURA celebrates diasporic sounds through the feel of R&B, adding a cohesiveness to her artistry directly informed by her experience growing up in one of the most cosmopolitan parts of Europe.
Aya's trajectory is the example of how life sometimes works as a reverse prophecy: you may attract what you fear. Now she stands on the very stage that she used to avoid, all the spotlights pointed at her hood-edged Caribbean sound and R&B vocals. She's comfortable with her roots and who she is: "I sing exactly I would talk with my friends — I'm not going to change who I am to fit in," she explains regarding singing in her own lingo and bending France's rigid language to her liking, making it flow flawlessly.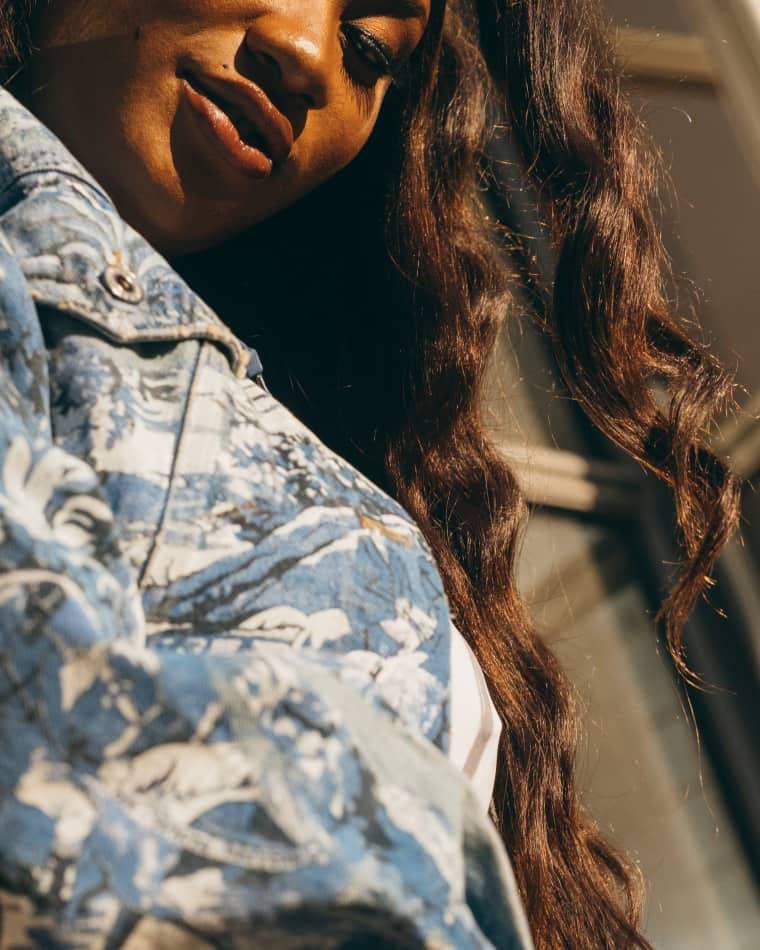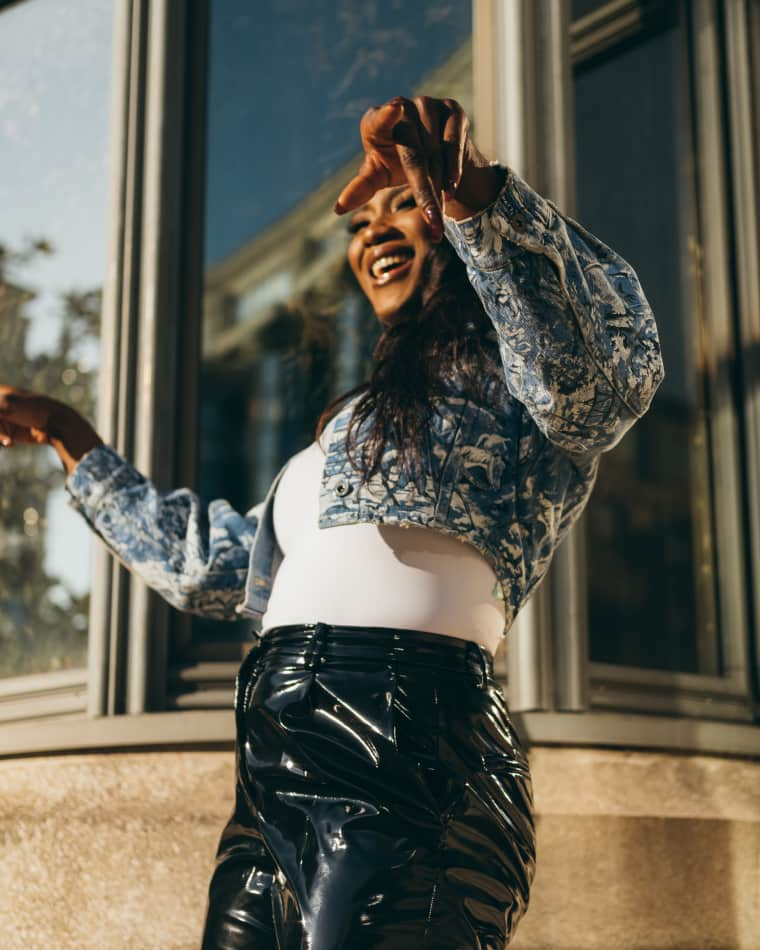 One could perceive Aya's success as uncanny. Despite being the blackest country in Europe, France has seen very few black women break out in the music industry on a mainstream level these past fifteen years: "I don't want to complain at all, but I'm not going to lie either — it was hard for me to get where I'm at, and it's hard when you're a black woman in this industry, period," she says." People would ask me to bleach my skin or wear lighter foundation to appeal to a broader audience, but I didn't let that stop me at all. I don't want to be a victim". Earlier this year, a picture of Aya bare-faced with no makeup emerged on Twitter, followed by an intense wave of cyber-bullying: "I tried to keep my composure — but on the real, people were going at it, compared me to a man or god knows what else," she recalls. "It felt really violent. I feel better now."
As explained by researcher and author Karima Ramdani in her 2011 essay "When femininity rhymes with freedom : representations of the Black and Maghrebian Female Body in Rap & R&B music", the mainstream R&B female singers in France over the past two decades have mostly been maghrebian women. Kenza Farah, Mélissa M, Sheryfa Luna, Amel Bent, Sarah Riani, and Wallen have been marketed as "fighters" and avatars of fragile femininity — a scheme feeding into respectability politics at the expense of these singers' images. Meanwhile, black women's narratives have been lacking from R&B as well as French music altogether, leaving a void until Aya's ascent. "What is R&B, even?" she asks rhetorically. "My voice is R&B, but I wouldn't consider myself an R&B artist." "I'm in my zone," she sings on "Dans ma bulle," the penultimate song on NAKAMURA — and her zone is no longer local or national. The world is now her playground.