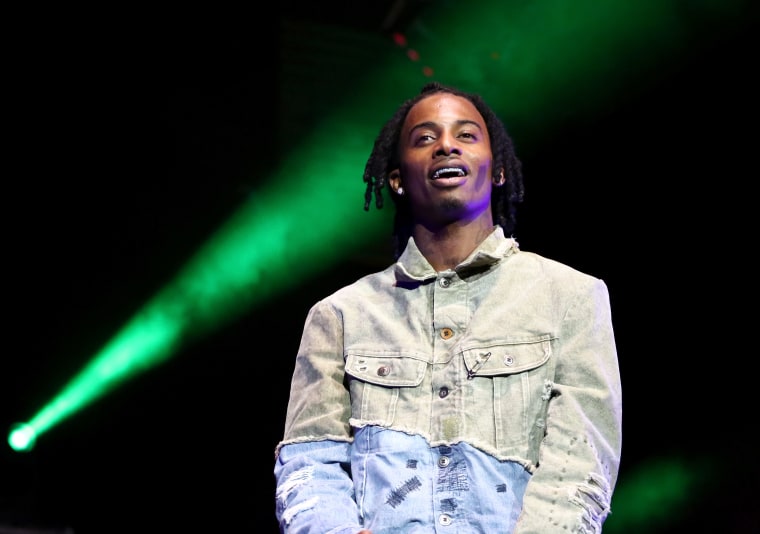 A seemingly ceaseless stream of unreleased music from Playboi Carti has been leaked onto the internet since the release of 2018's Die Lit. Photographer Gunner Stahl said it best: "If niggas put in the energy they do to leak Carti music we'd have the cure to cancer world hunger and aids by now."
This state of affairs would be frustrating for any artist, but something special happened in March 2019 with the leak of a song by Carti and Atlanta rapper Young Nudy. Called "Kid Cudi" by some and "Pissy Pamper" by others, the song has become a viral hit, getting tons of streams on YouTube and inspiring memes much like Carti's breakout hit "Magnolia" did before it officially dropped.
Now, as Genius reports, a version of the leak without Nudy's verse or hook has been uploaded to Spotify. The artist is credited as Lil Kambo and the song comes with the new title "Kid Karti." Despite the different names, this unofficial release of the song has managed to ascend to number one on the Spotify US Viral 50 Chart.

Kambo told Genius over email that he's a sophomore in high school. "I first made my Spotify account to post songs that aren't already on Spotify," he said. "[When] the song got leaked... I posted it to my channel not thinking about how big it would get." Kambo says he shared his upload on the Playboi Carti subReddit — his upload hit number one after Carti performed it at Rolling Loud, and claims it has "2.3 million streams and counting."
Kambo claims he hasn't been paid by Spotify yet. It should probably stay that way.