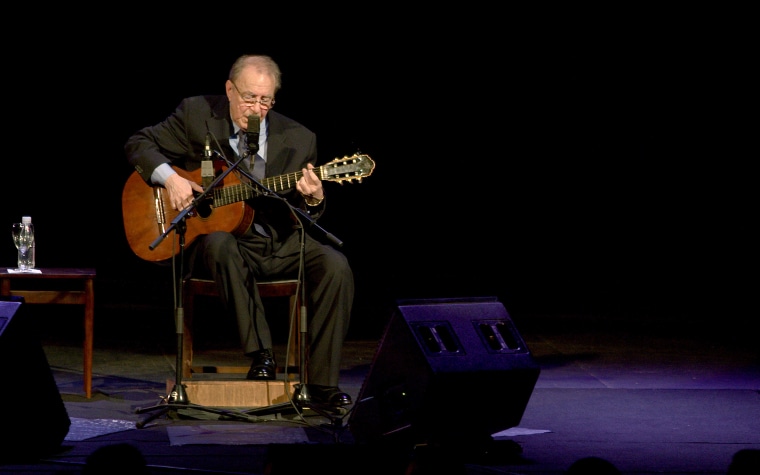 Brazillian singer, songwriter, and guitarist João Gilberto died Saturday in Rio de Janeiro, according to a Facebook post by his family. He was 88. The cause of death has not been revealed, however, his son Marcelo Gilberto hinted at ongoing health issues when he thanked a "true friend and companion" for being "by his side until the end."

"My father has passed. His fight was noble, he tried to maintain dignity in light of losing his sovereignty," Gilberto's son wrote in the Facebook post. "I thank my family (my side of the family) for being there for him."
Often called the "Father of Bossa Nova", the musician is known for pioneering and popularizing the genre—a fusion of samba and jazz—internationally in the late 1950s. With a career spanning over 65 years and more than 25 studio and live albums, his 1962 album Getz/Gilberto is among his most celebrated, featuring the classic "The Girl from Ipanema" and winning Grammy Awards for Best Jazz Instrumental Album, Individual or Group; Best Engineered Recording - Non-Classical; and Album of the Year in 1965.