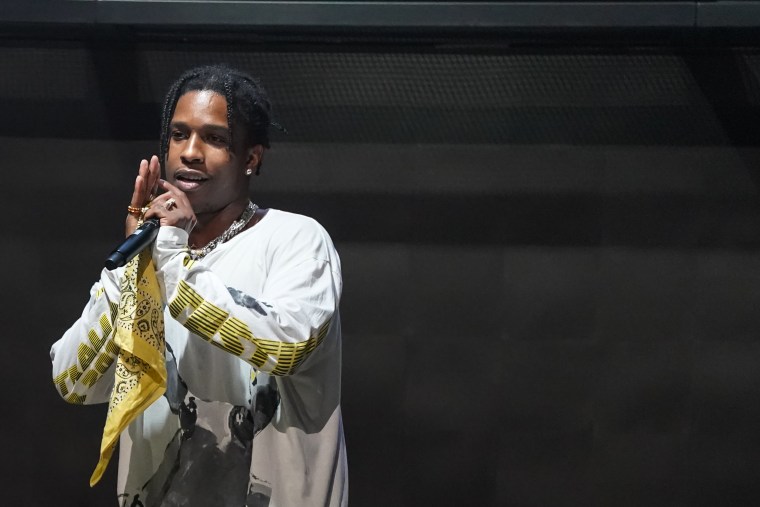 The third day of A$AP Rocky's assault trial in Sweden included revised testimony from a witness who initially alleged to have seen the rapper strike his accuser Mustafa Jafari with a bottle. Over video link, she told the court that she did not see the rapper use a weapon during the confrontation, according to an AP News report.
The woman told the court she was eating with a friend at a restaurant when she saw the rapper and his entourage outside. She says she left the premises to get a photo with the rapper, and when she was outside, witnessed the fight between Rocky's entourage and Jafari occur. During the skirmish, a bottle was broken — the witness said that while she saw Rocky hitting Jafari, she did not see him wield the bottle at any time. The witness's friend, who also took the stand, gavesimilar testimony.
Nevertheless, prosecutors are asking the court to send the rapper to jail for six months, according to local reporter Maddy Savage.
The defense and prosecution will make their closing arguments today in the case which has attracted worldwide attention. Kanye West and Kim Kardashian successfully lobbied President Donald Trump to speak out on A$AP Rocky's behalf, but Swedish Prime Minister Stefan Lofven rejected those overtures.
Rocky has maintained that he was acting in self-defense, and before his arrest, posted videos showing Jafari and an associate following Rocky and acting belligerently — in one video, Rocky can be seen calmly asking one of the men to leave them alone.