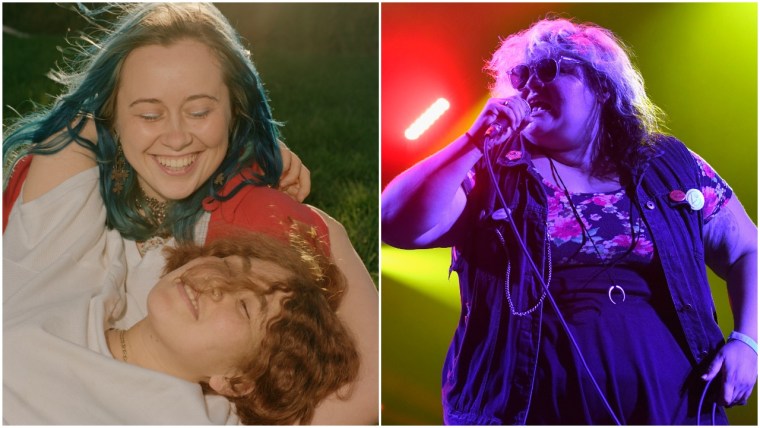 Last week, The Black Madonna announced that she was pulling out of Intersect Festival, a Las Vegas event backed by Amazon Web Services — though many of the artists involved said they weren't aware of the retail behemoth's involvement. The company's partnership with ICE and the US Department of Homeland Security has led to widespread protests, and in a press statement, The Black Madonna pointed to the company's "business ties" with the two governmental agencies responsible for the Trump administration's ramped-up persecution of undocumented immigrants.
The outrage over the Intersect Festival has led to a new petition created by Fight For The Future, and over 175 musicians have signed to ask Amazon to sever all ties with ICE and the Department of Homeland Security. "We the undersigned artists are outraged that Amazon continues to provide the technical backbone for ICE's human rights abuses," the letter reads.
Artists like Girlpool, Downtown Boys, Devon Welsh, Sheer Mag, and WHY? have already added their names, pledging "to not participate in Amazon-sponsored events, or engage in exclusive partnerships with Amazon" until a number of conditions are met. Read them below:
* Terminate existing contracts with military, law enforcement, and government agencies (ICE, CBP, ORR) that commit human rights abuses
* Stop providing Cloud services & tools to organizations (such as Palantir) that power the US government's deportation machine
* End projects that encourage racial profiling and discrimination, such as Amazon's facial recognition product
* Reject future engagements w/ aforementioned bad actors.
The letter continues: "We will not allow Amazon to exploit our creativity to promote its brand while it enables attacks on immigrants, communities of color, workers, and local economies. We call on all artists who believe in basic rights and human dignity to join us."
Artists can add their names to the letter here. Updates are available at the @NoMusicForIce Twitter account.