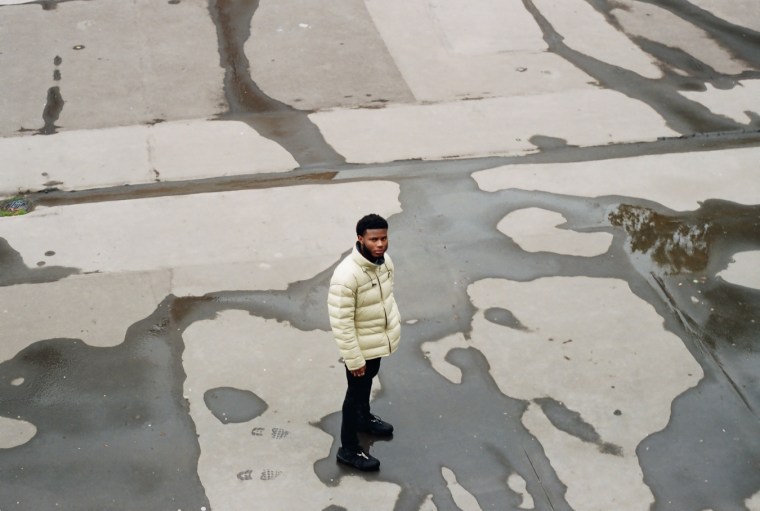 South East London artist Jim Legxacy has visions of grandeur. His latest project clearly expresses his goal of building a dynasty. His SoundCloud profile reads, "Protector of The Multiverse." But before he establishes and builds his empire, he has put his encounters with the racism, drug abuse, and xenophobia surrounding him on record.
Self-produced and written, Dynasty Program is a blend of rock, hip-hop, and R&B that plays more like a well-curated playlist that weaves in and out of song snippets before even changing tracks.
Legxacy explains the sense of urgency on the project via email: "As kids and young people we witness a lot of things we shouldn't see, whether that be deportations, prison sentencing, or stabbings that potentially lead to the untimely deaths of people extremely close to us, we see our parents just about get by, despite working multiple jobs because they still have to provide for a family from where they're from. This all occurs when you're young & then all of sudden, you wake up 18 or 19, with this immense pressure of having to change everything because you're amongst the first in a generation of people whose parents migrated here to enable you to have the resources to live a better life, leaving people in a state of trauma that never gets expressed, as you're also dealing with other things like education, your own financial issues, relationships etc. Pressure like this leads to attempts to obtain some form of escapism that can be found in a bottle, substances, or love. I wanted to be as vulnerable as possible & create something that people can seek comfort in."
Photo: Saberscope