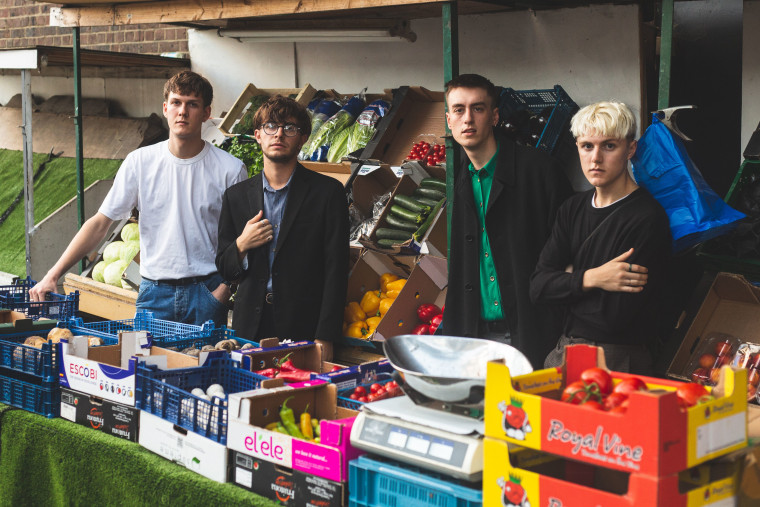 Lacuna Common's Alfie Franks calls on men everywhere to reject the binds of societal pressure on his band's explosive new single "Learn To Feel." The band, based in the English city of Oxford, combine spiky post-punk riffs and rolling basslines with wry lyrics that put the crosshairs firmly in the direction of those causing harm to others with their unreconstructed ways. "You're in a straight jacket, rip it off, learn to feel," Franks sings while, in the accompanying video, his bandmates attempt to hold him back.
Speaking about the song via email, Lacuna Common said: "Learn To Feel is basically about toxic masculinity. Yes, we went there. Normally we don't like writing 'politically charged' songs but we all felt like we wanted to address these issues because of the things happening around us. We don't want to be put in a box of being 'a political band' or 'not wanting to be a political band', which I think some people do. We just write about what's in front of us, whether it's good or bad.
"The song itself derived from a few characters that often crop up, like the 'know it all' promoter who doesn't pay the bands well or the manager at your job who thinks they are above everyone and everything. Just people that are generally and unnecessarily irritating and trying to prove a point."
Check out the "Learn To Feel" video below.