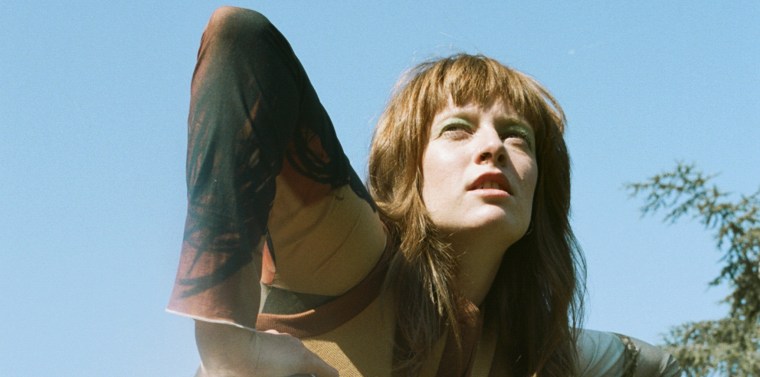 We have all had moments of weakness where we compare ourselves to others and feel down about the results. Hey, it's pretty much what powers a lot of social media, right? Orla Gartland takes those ugly feelings and turns them into something beautiful on "More Like You," a breezy folk-pop song laced with a melancholy sense of inferiority and hurt. The song comes with a suitably beautiful video filled with natural light and body-swap choreography, premiering below.
With lines like "I heard it from a woman on the internet/she told me to eat well and try to love myself," the Dublin-based Gartland taps into the way online life meekly attempts to battle the age-old feelings of insecurity she's going up against. Written with Tommy King (Vampire Weekend, HAIM), Gartland explains that "More Like You" was made as a response to "a petty friend jealousy I have for my best friend's other best friend." She adds: "I've made my peace with the situation a little since writing this song but she's still someone who gets under my skin and probably always will be."
Speaking about the creation of the video, Gartland added: "When we first imagined the 'More Like You' video, it was to be shot outside at golden hour. But we were shooting in Wales in December, so we needed a backup plan - and 'More Like You' became a 2 day shoot, with an indoor version as a backup in case the weather failed us. We shot the indoor version of the video in a village hall near where director Greta Isaac grew up and the next day got our perfect golden hour sun, so we ended up with both an indoor and outdoor version of the video. In the end we chose the indoor version to become the official video for the song; something about the piece being so contained in that small space made it all about the performance, which we liked. But I also love this alternative outdoor version - it's much closer to our original vision and somehow the same movement filmed in an open space feels completely different to me. Shoutout to Blake Temple (the DOP who also had to dance to pull off the one shot) and choreographer Elan Isaac."
"More Like You" follows "Pretending," both of which will feature on Gartland's forthcoming debut album, due for release this year. She has released two EPs already, 2019's Why Am I Like This? and last year's Freckle Season.