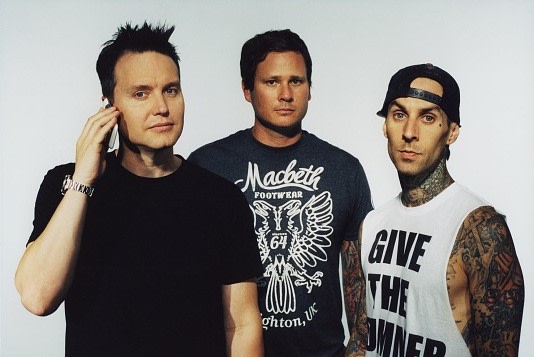 Blink-182 is reportedly working on a new album and so far, the project is set to feature Pharrell Williams, Grimes, and Lil Uzi Vert. In a new interview with Spotify's Rock This podcast, drummer Travis Barker tells host Allison Hagendorf that the upcoming album, the follow up to 2019's NINE, is 60% done.
"There's a lot of cool stuff. There's like a song with Grimes right now that's really, really cool that I love. There's a song with Uzi that's really, really cool that we did with Pharrell," Barker says before clarifying. "I mean, it's not like Blink's making a rap song or anything. It's like bringing Uzi over to our world. So it's more of a punk kind of like reggae feeling song."
Listen to the full interview below.