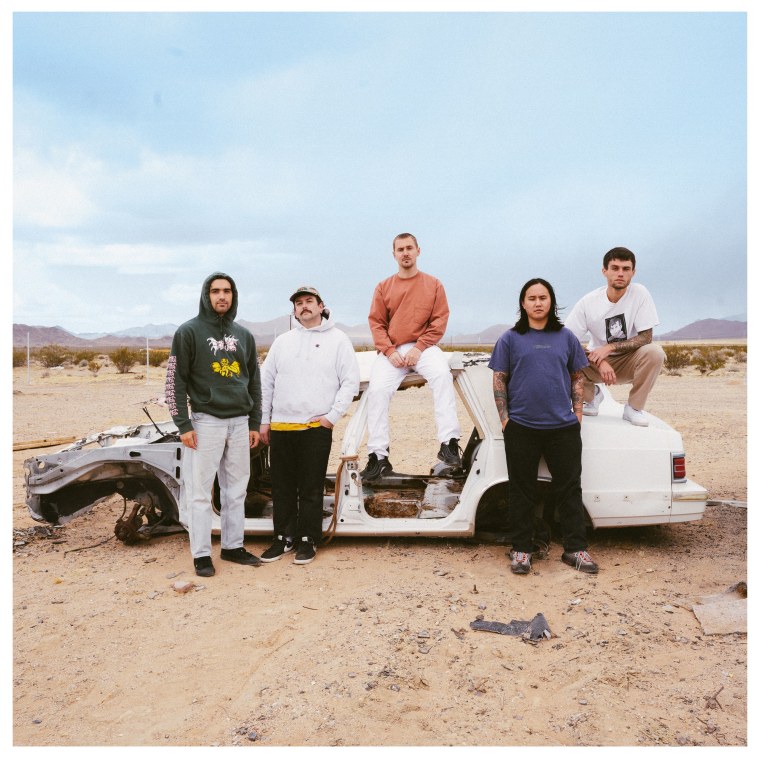 As life slowly but surely returns to something like normal it's time to start assessing which lockdown projects you're going to keep going in a post-vaccination world. Maybe you started baking, but will you still have the energy for triple chocolate cookies when it's far easier to pick them up at the store? Sure, your vow to watch every movie on the Criterion Channel was laudable but the sun is shining now and your friends want to hang out. Sorry, Luis Buñuel you'll have to wait.
One man who certainly isn't giving up on things he started in 2020, however, is Ian Shelton. Fans of hardcore and heavy music in general will know Shelton as one of the busiest men in the game and the central figure in grindcore smashers Regional Justice Center, whose excellent debut album Crime and Punishment dropped in March. He also fronts the more melodic Militarie Gun, who formed last year and whose new song "Don't Pick Up The Phone" is premiering below. It's the first song ahead of the band releasing two EPs in the coming months, handily titled All Roads Lead To The Gun and All Roads Lead To The Gun II.
"Don't Pick Up The Phone" draws major inspiration from the melodic post-hardcore of the '90s as well as more alternative-leaning acts like Guided By Voices. In little over two minutes Shelton and his bandmates, guitarists Nick Cogan (Drug Church) and William Acuña, drummer Vince Nguyen (Modern Color), and bassist Max Epstein, balance rage, paranoia, and escapism in something that both jangles and howls. It's a delicate thing to pull off but Militarie Gun sound wounded and pretty in equal measures.
Lyrically, Shelton uses "Don't Pick Up The Phone" to pick at his own creative drive and question what it is that pushes him to be as prolific as he is. Speaking to The FADER about the new song, Shelton said: "I once took a bad news phone call while I was on mushrooms. I easily could have, and definitely should have, waited until I was sober. Hearing that kind of news in an altered state can make you feel like your world is literally ending and there's really no way out until your brain returns to normal. For the video I tried to recreate that feeling of something latching on to you and, despite your best efforts to calm or numb your brain, you still feel like you'll succumb to it."
Militarie Gun will release All Roads Lead To The Gun on June 4 via Alternatives Label with All Roads Lead To The Gun II due September 10 via Convulse Records.