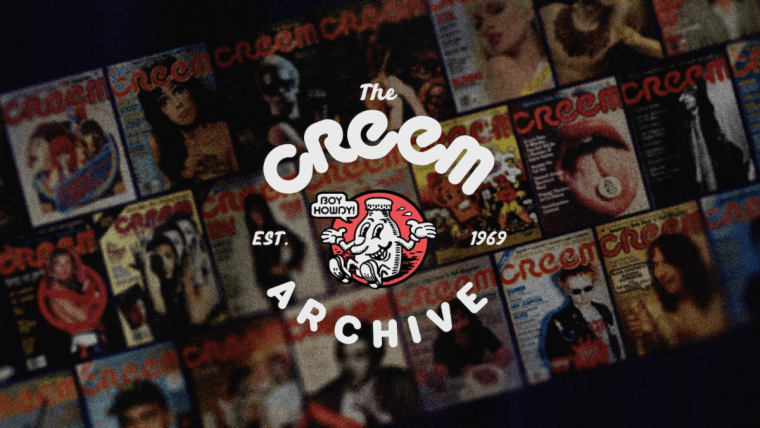 Creem, a '70s and '80s rock rag that rivaled Rolling Stone in its heyday, has announced its relaunch as a digital publication, newsletter ("Fresh Cream"), and quarterly print magazine. Its site will also feature a digitized version of every back issue from Creem's initial 20-year run, available to peruse with a 30-day free trial until August, at which point it will be bundled with subscriptions to the print quarterly.
Founded by Barry Kramer and Tony Reay in 1969, Creem quickly became a staple of rock criticism, its staff so confident in their authority they dubbed it "America's Only Rock 'n' Roll Magazine." Their roster of writers and editors was indeed legendary, boasting most, if not all, of the early rock critics who could reasonably be considered household names: Lester Bangs, Robert Christgau, Greil Marcus, Cameron Crowe, et al. Based in Detroit, their staff championed local proto-punk artists such as the Stooges and MC5, and critic David Marsh is credited with coining the term "punk rock" in a 1971 issue, though its origin is hotly contested. The magazine folded in 1989, and two previous attempts to bring it back to life — one in the '90s by a group of Florida investors and another in the aughts by former contributor Robert Mattheu along with his entrepreneurial cousin and a Michigan businessman — were unsuccessful.
Creem's new revival is helmed by chairman JJ Kramer (Barry Kramer's son), CEO John Martin — a former Vice publisher — and original editor Jaan Uhelszki, a pioneering woman in music journalism. Its new editorial staff includes VP of Content Fred Pessaro, Executive Editor Dan Morrissey, Senior Editor Maria Sherman, Contributing Editor Dave Carnie, Photo Editor Matt Salacuse, Associate Editor Grace Scott, and Editor at Large Zachary Lipez.