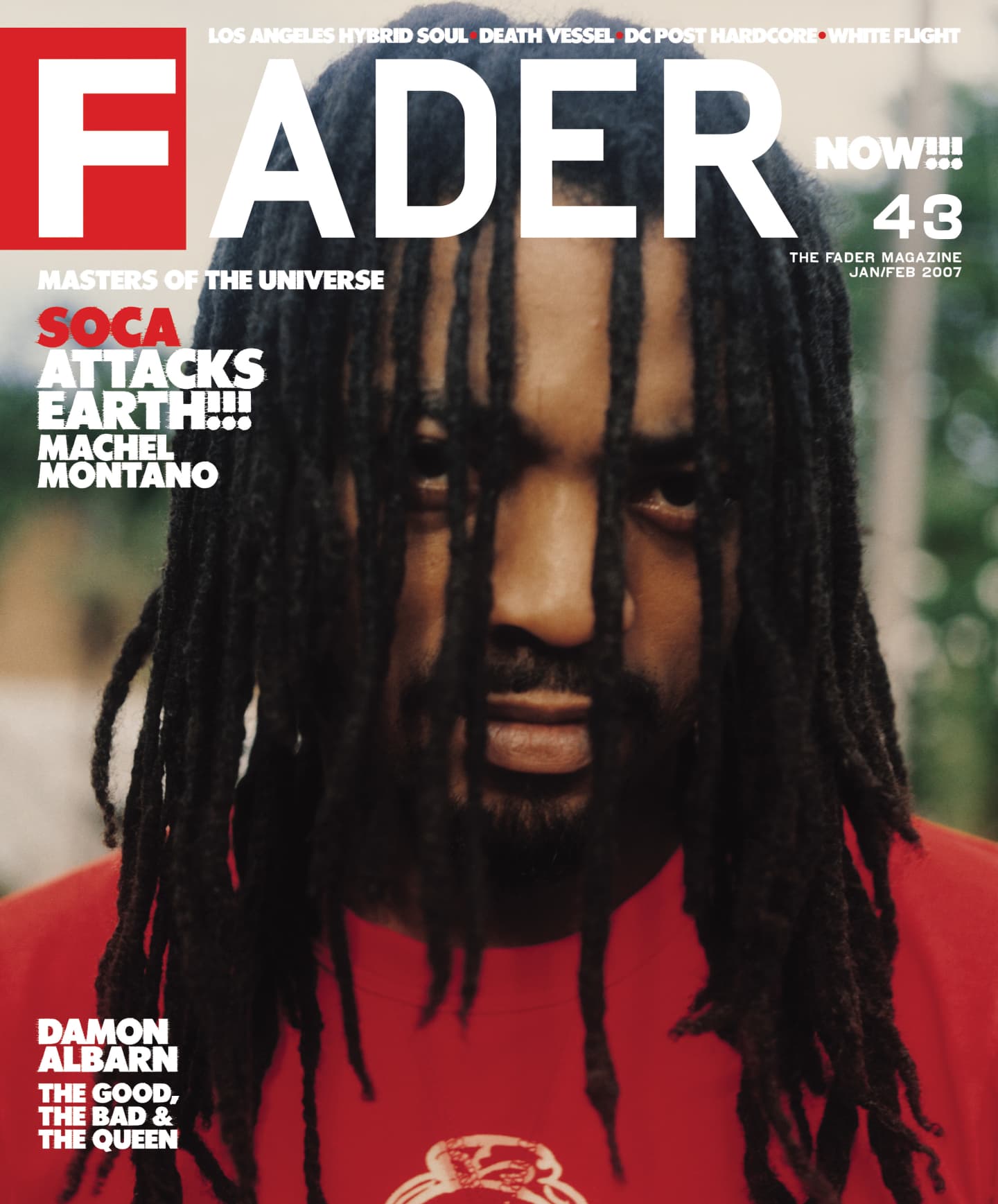 Cover Story: Machel Montano
Machel Montano is just your everyday genre-mashing, world-saving, secret soca megastar.
When I first saw Machel Montano, I had been in his country for the sum total of five hours. I left the sun-dappled Trinidad and Tobago National Airport that afternoon and got into a blue Toyota coupe with tints and a red and grey TnT flag tassel hanging graduation-style from the mirror, listening to a radio DJ blend Dr Evil's "Stay Far From We" (Adam was made for Eve/ Nuh-oh, he was not made for Steve) over Chamillionaire's "Ridin Dirty," followed by more crunk lite from the states. By the time Cam'ron was talking about his hot sauce in "Suck It Or Not," we had pulled into a gas station to get beer, having just driven past B Mobile cellphone ads, a billboard pointing out all the Subway franchises on the island via giant exaggerated map arrows, and kids walking alongside the highway wearing fake LeBron jerseys. After unpacking and figuring out the cable channels at the hotel (Tempo, a sort of pan-island MTV that lists each artist's country of origin alongside who directed their video; and Synergy, a local station with a little more soca and a lot more handheld cameras), it was time to get dinner at the restaurant of another, cheaper hotel, where the waitresses were humming along to real old Mariah Carey singles and "What a Fool Believes" on the jukebox. I had a fish sandwich and a Carib, and learned that out of Trinidad's two homebrews, Stag is the man's beer and Carib fi ladies.
After a quick trip back to the original hotel to pick up some members of Machel's band, Xtatik, we made the trip south to Sting, which can only be described as Trinidad's version of a bridge-and-tunnel megaclub in NYC, complete with West Indian kids in untucked button-down shirts and hair molded into Carmine Gotti gel helmets. Sting's DJ is playing a bizarre mix of current dancehall and hip-hop mixed with '90s poprocks (the Offspring's "Self Esteem," Chumbawumba's "Tubthumping," the Vengabus song) and deafening trance music. "Something for everybody!" shouts the selector, cutting from "Play That Funky Music" into Richie Spice's "Brown Skin." Right before the music fades out so Xtatik can perform, Machel's mother (and manager) hands me a promotional Pepsi trading card with a grinning, cola-clutching Machel on the front and baseball card-style personal stats on the back. Name: Machel Jesus Montano. Date of birth: 24 November, 1974. Band: Xtatik. Special Skills: Arranging, Composing Music, Live Performances. Personal Tips: Don't be too young to soca, it's important to have a purpose in life, set long term goals and work towards achieving it. Input = Output!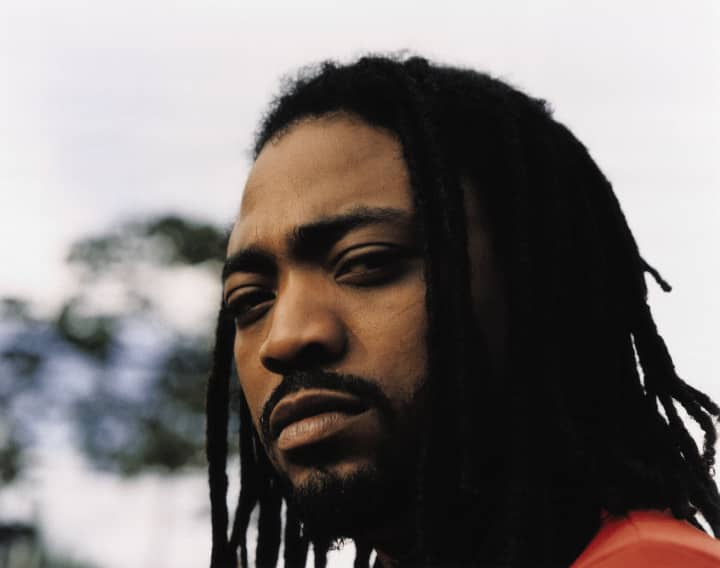 Machel takes the stage in clear wraparound sunglasses, calf-length wind pants, and red/yellow/green Pumas, and I catch myself thinking he's the missing Black Eyed Pea, or perhaps a lost Trinidadian member of the Baha Men. But then Montano and Xtatic launch into a mix of their massive, million BPM soca hits no one else in the world could pull off, along with a gang of equally hyperactive cover medleys. The instrumental of Yung Joc's "It's Goin Down" hits the speakers, and Montano leads the crowd in Joc's motorcycle dance. The band crashes into U2's "With Or Without You" (where Bono's "You give yourself away" refrain is supplanted by chants of GIVE IT TO MACHEL! GIVE IT TO MEEEE! and quadruple-time drum rolls) before flipping into a socafied version of "Tainted Love." Throughout the set, Montano is shaking across the stage with a freakish energy, his shoulder-length dreads whipping from side to side. He crouches and thrusts lewdly towards the Trini ladies of varying sizes crushed together in the front row. He tells them to slow wine, fast wine, dutty wine, STOOKIE! As Xtatik's "Scandal (Delirious)" is hitting it's crescendo, Montano lets some of the big girls—and the short girls perched on the shoulders of their boyfriends—grab on his pants while he swings the microphone at crotch latitude, exaggeratedly rolling his eyes back into his head. Just as Xtatik's drummer leads into another insanely fast, marching break, Montano pulls back and shouts: Push ya rag up inna di air…if you believe in love!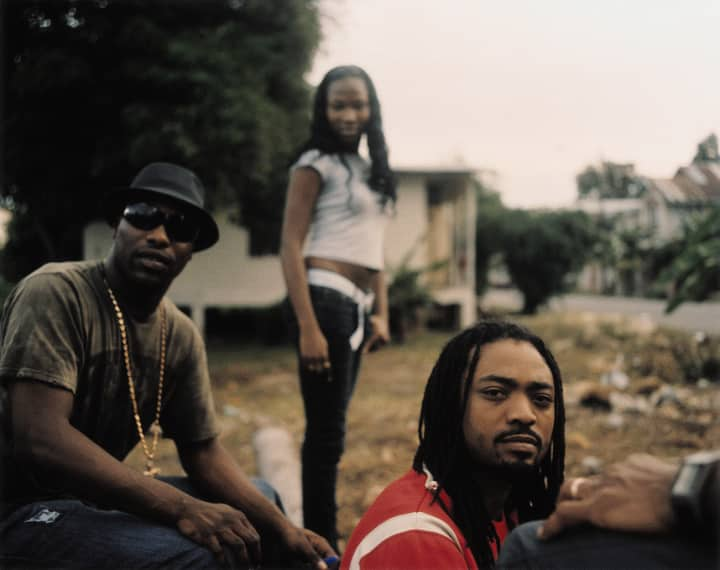 If international commerce, mass culture and total sensory overload are on a collision course with one another, soca music is thriving at the center. In his almost 25 years of making music professionally, Machel Montano has taken soca from its roots in Trinidad and Tobago's indigenous calypso and chutney music, and morphed it into its present form: an infectious and distinctly Caribbean take on global pop, more accessible and more extreme than it's dancehall reggae cousin. It's designed to win road march competitions at Carnival every year, yet the extra-kinetic tunes are laced with Cyndi Lauper singalong melodies. It's not on MTV or Clear Channel radio—yet—but it lives in slightly cheesy nightclubs like Sting and awesomely sweaty ones like Rum Jungle in Queens, on flatbed parade trucks in Notting Hill, and websites like Toronto-Lime.com and TriniJungleJuice.com. It trampled through the streets of Germany when the TnT soccer team—nicknamed "Soca Warriors"—competed in the world cup and had almost every artist on the island trying to write them a new theme song. "When I was nine or ten years old I did an interview on WBLS in New York," says Montano, relaxing on a couch in the living room of his home in Port of Spain the night after the Sting performance. "In 2000, I stumbled over a CD [of the interview], and here I am in this little voice saying, 'I would like to bring the world together, to bring Caribbean music international and bring peace to the world.' And I was like, Who is this saying this?"
Back when Montano and his band performed as the more appropriately mid-'80s Pranasonic Express, their chirpy hit "Too Young To Soca" took them around the world, from Madison Square Garden to Star Search (where Ed McMahon and crew famously referred to young Machel as the soca Stevie Wonder). At home, their success was enough to convince Trini music legends like Lord Kitchener to let the "young monarchs" perform onstage with them at fêtes, and the group would gig steadily. At the start of the next decade, as Pranasonic changed their lineup and became Xtatik. Machel scored an unexpected solo hit with the soca/house hybrid "Come Dig It," licensed by Delicious Vinyl for the US—complete with a MTV Grind-worthy clip of video girls (and Machel) stomping around in some very 1995 bicycle shorts. "When 'Come Dig It' was popular, I went to Chicago to perform at big house clubs with a DAT and some dancers," he says. "I was there when the Bulls won the NBA finals. There were girls in their cars flashing their titties, everyone dancing and nobody getting hurt. It was cool, definitely the first thing I had seen with an energy that compared to Carnival."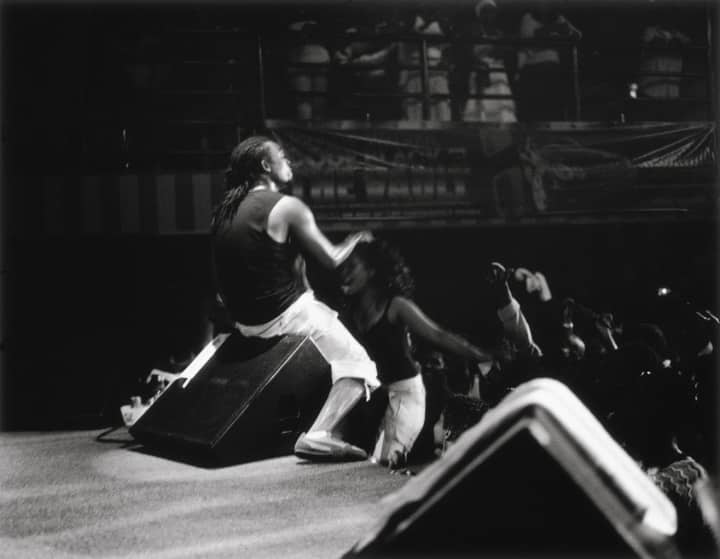 From that point on, the latent outside influences in Montano's music became even more pronounced. Xtatik singles like "Big Truck" and "Heavy Duty" were huge, innovative carnival hits, built off extreme tempos and truck horns. The group's 1999 Any Minute Now LP featured collaborations with Beenie Man and Red Rat, as well as their now-signature U2 cover. It's success piqued the interest of Atlantic Records, who had began to dip their toe into the international pop waters with Sean Paul and Craig David. "We were at a meeting with [Atlantic head] Ahmet Ertegun," says Montano. "He sat there listening to my music, going, 'Oh yeah…this is 2-step. You're going to London.'" While he was in Europe, Atlantic also shipped Montano over to the hit factories of Sweden; he collaborated with producers like Bloodshy and Avant, who were writing "Toxic" for Britney Spears in the studio next door, but as the months wore on, Montano and the label slowly lost interest in one another. During all the international recording sessions, gigs with Xtatik had to be put on hold; once that was finally a wrap, Montano returned to his group reenergized and they went on a tear, staging increasingly ambitious stadium shows (including guitar players on stilts and a rocket man) and winning at Carnival almost every year afterward. The culmination was 2006's singles champ, "Band of D'Year," a gargantuan, major-key celebration of "festival" and "bacchanal" featuring manic steel drums, multitracked female harmonies (courtesy of Xtatik protégé Patrice Roberts) and Montano's exhortations to JUMP IT UP! MASH IT UP! START DI TRUCK! MADDA DAN DEM, MADDA DAN DEM! over soaring electric guitars. "I listen to a lot of Avril Lavigne, Blink-182, the Hives, a lot of rock music," says Montano. "I think when people are in this dark room trying to get a message out, the only way to do it is through this music that sells an emotion. The melodies and chords, sadness…bravery!"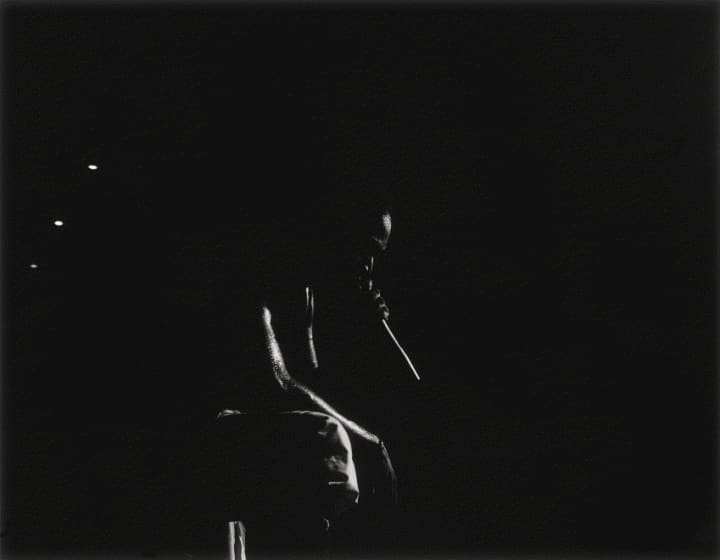 Perhaps the biggest part of what makes Machel Montano so compelling is not his gift to synthesize, or his willingness to play ambassador. It might not even be his magnetic onstage appeal—although the rapturous crowd response to someone who has been a sex symbol more or less since childhood is not to be discounted. It's the fact that he conceives of music in terms of sadness and bravery, grand concepts and big ideas. It might seem a bit ridiculous when he puts it into words, but that's what makes Montano a pop star of true vintage, someone who's obsessed with chasing the perfect hook as the biggest and most ambitious way to live. Both Montano's parents were teachers, and while his mother currently manages his company, Xtatik Ltd, his father runs an "eco-tourism" resort in the mountains of Trinidad. "He just wanted to live at peace and chill," says Montano. "It's like Woodstock, this place built on recycling and solar energy. We go up there and write songs for days, as loud as we want to play." His soca hits combine massive idealism with stadium rock pomp, and when I ask Montano to describe his music, he calmly responds, "I see my music as an energy and I see it as light; not songs and words but an experience." When I ask what he has in mind for this year's carnival and his next album, he tells me the concept is loosely "angels and androids," and describes a new song called "Fly" as "about being ready to soar, to actually fly as humans. I see humans evolving, coming to this point of meditation and levitation, making invisible cloaks, stem cells…soon we're all going to be able to fly."
Montano has scheduled a trip to Nashville the next week to meet with Muzik Mafia, a powerful production company and management firm who've taken the hybrid country music of Big and Rich and Cowboy Troy to platinum success. Certainly, he cares about album sales, but nowhere near as much as he cares about an overall pursuit of bigness. "I need to be able to get into a studio for two, three, four months, and bring in writers and orchestras," he says. "Like when U2 goes and rents a castle in Scotland. I think that will be important for soca music. Subconsciously, consciously, a lot of us get stuck writing songs for road, because that means more gigs. But it's beyond that." Yet even if Monano is able to make the connections and apply his notion of bigness to the studio, taking that aspect of soca to the next level, there's no way he will leave the stage empty for too long. "I want to be Archangel on stage flying a flag! I'm going to bring the wires from X-Men to Trinidad. And magic—one of my dreams is to get Criss Angel [of Criss Angel: MindFreak] on stage with me. This year I need to levitate, disappear, because we did everything else already. We brought in the rocket man, the guy with the backpack who flew for Michael Jackson. It was $25,000 a pop, but we needed him. We needed him to fly the message of love."