Philippe Zdar: The French Touch
"I will never trade a conversation against a sunset."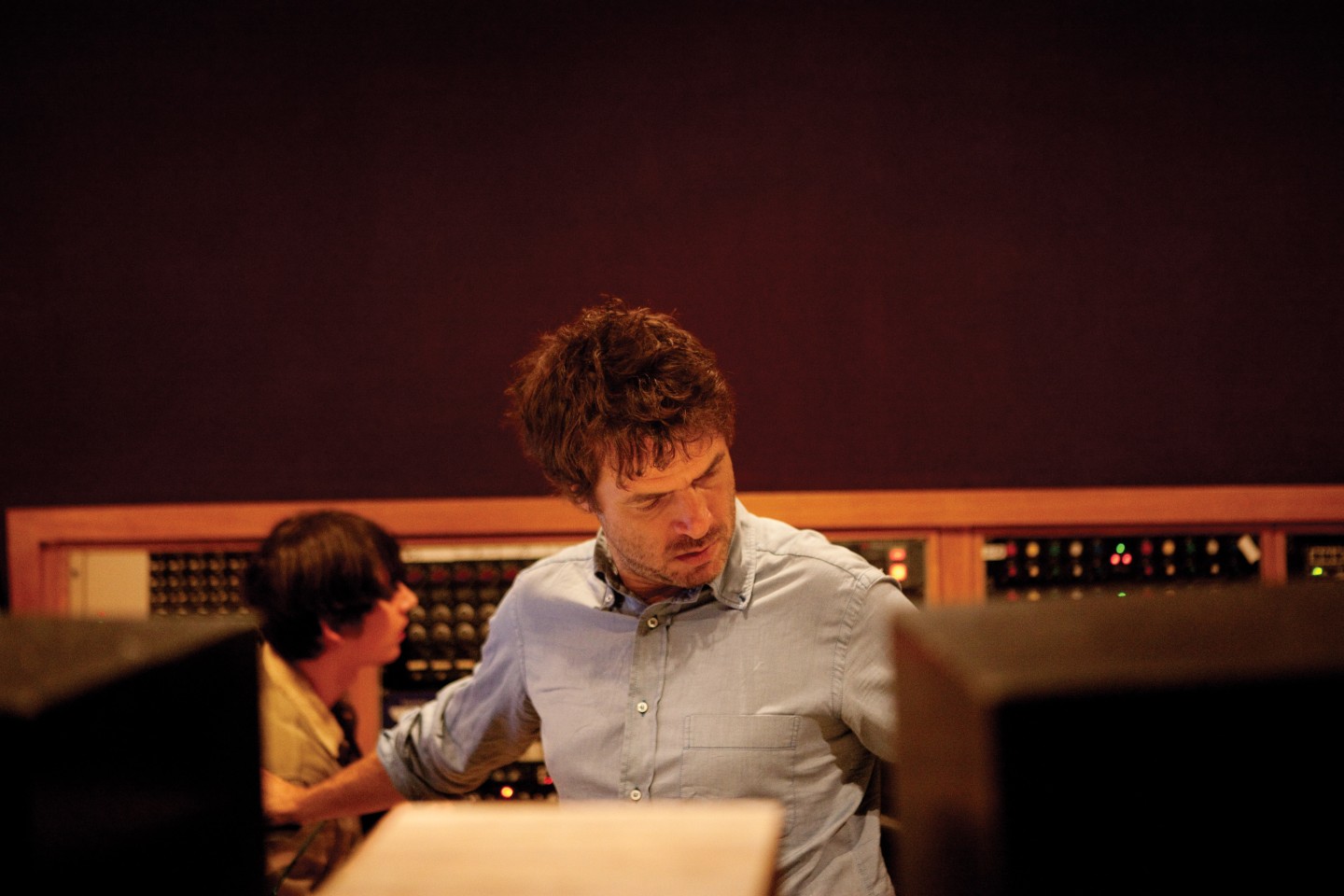 It is at once utterly baffling and totally understandable why Philippe Zdar has tried to talk me out of coming to see him DJ at Le Grand Palais des Champs-Elysées—"It's too late, it's going to be terrible," he says. And he's half right. Any flame of Parisian charm left flickering in the famously romantic, tree-lined boulevard this cool spring evening has been sufficiently snuffed out by the ravers amassed outside. It's 3AM, and they seem exaggeratedly sloppy against the historic building's Beaux Arts symmetry, its arched glass- and iron-mullioned ceiling all lit up in fantastic bursts of green, red, white and blue, as if a mini apocalypse and not a party were being waged inside. It is the 20th birthday celebration for the popular electronic station Radio FG, and among the heavy hitters invited to DJ are David Guetta, Martin Solveig, Bob Sinclar, Ferry Corsten and Cassius, the group of which Zdar is one half with Hubert Blanc-Francard. But by the time Cassius takes the stage at 4AM, the fans have all but consumed the main hall—roughly the size of two football fields—and are dancing beneath a deluge of confetti. Zdar, who, up until this point has maintained the heady air of obligation, has shed his dark mood and heavy, black motorcycle jacket, intermittently sipping from a plastic champagne flute while dragging off an endless cigarette. Seemingly every arm in the sea of limbs is raised skywards, and the thought of missing this seems about as crazy as the guy in the front row wilding out in a skin tight vest and blue surgical gloves.
Born Philippe Cerboneschi, Zdar began his musical career about as far from a rave as you can get in France, out in the Savoie region of the Western Alps, near Aix-les-Bains, where his parents ran a ski chalet. He's got that inborn cast of mountain stock—glacier-blue eyes and a handsome, chiseled face framed by cropped, dusky blonde curls. Though, these days, the weather-beaten good looks are more the result of far-flung, late-night DJ gigs (he's just played both Bogotá and Mexico City in one weekend) than rigorous alpine treks. Still, he's managed to gain a little urban altitude in Paris, nestling 129 meters up on the butte of Montmartre, where he lives with his partner Dyane de Serigny, their two-year-old son, James and his ten-year-old daughter Angelica (whom he had with his former partner, the French film actress, Aure Atika). His daily traverse from home to work winds just a few serpentine blocks over to his recording studio, Motorbass, on the fashionably gentrified Rue des Martyrs. Here, the mountain vibes extend into the bones of the studio, which Zdar has had rehabilitated to its former glory (the space previously housed studios like the Contintental in the '80s and Musika Int. in the '90s), cladding the interior in blonde wood paneling, stone and a cork material made to resemble tree bark. "I want the studio to be beautiful because I like beautiful things," he says, motioning around the control room and out into the empty recording area beyond the glass. He jokes that his friends call Motorbass his "chalet volant" (flying chalet)—the cockpit being the studio's tricked out control room, spattered in a spectrum of cords and knobs stretching out across the walls and his long, broad E‑series SSL 4000 analog mixing desk.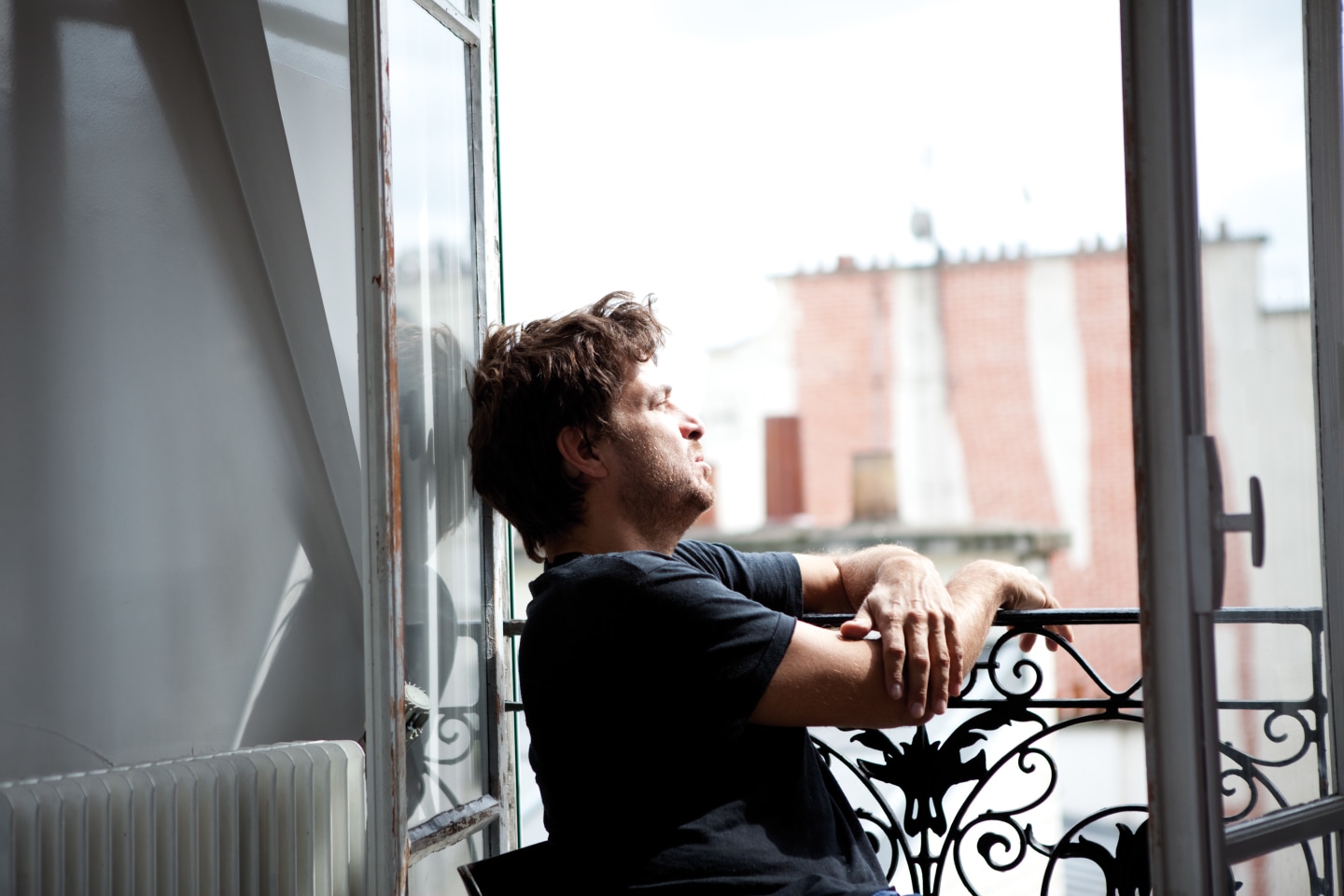 It's hard to imagine, given the crowded 4AM show in one of Paris' largest, most beloved venues, that to many, Zdar is best known for his work behind the mixing desk. A highly sought after technician in the studio, he's currently mid-session mixing Chan Marshall bka Cat Power's new record, her first studio album in six years. Zdar swears Cat Power will be the last, at least for a while, in a string of high-profile production and mixing projects, which began with Phoenix's Wolfgang Amadeus Phoenix (for which Zdar won a Grammy), and which has gone on to include work with The Rapture, Beastie Boys, Kindness and Chromeo, among others. His plan is to take off the coming year to focus on new Cassius material. "[Work] is like a big, enormous boat; when you stop it, it stops like three miles after," he says, hands going wide to emphasize the girth of his imagined vessel. "Hubert, he knows this boat. It's three years that he's been waiting for [it] to stop."
Zdar's relationship with Hubert Blanc-Francard is nearly as old as his love affair with music and the recording studio, in general. A chance meeting in the mid '80s with Michael Jones, a guitarist for the popular French singer-songwriter Jean-Jacques Goldman, led Zdar to the famed Marcadet studio in Paris, where he met Hubert's father, Dominique Blanc-Francard, an acclaimed producer who took Zdar under his wing and hired him as a "tea boy," essentially a studio lackey whose main duties include fetching coffees and emptying ashtrays. "I never looked at anything technical, but I looked to Dominique in the way he stayed calm," Zdar says. "He was like a pilot in a big Boeing." Again, his hands go wide. "My fantasy of the cliché pilot, cool, with his Ray-Bans, you know, 'Don't worry, I take care of everything, man.'" After a yearlong internship in 1988, Dominique brought him over to Studio Plus Trente and promoted him to sound engineer, and Zdar met the younger Blanc-Francard, who had already begun making music as Boombass (which the French pronounce like sheep, baahs). The pair hit it off and began making beats for the French rapper MC Solaar under the alias La Funk Mob, but it wasn't until Zdar met Étienne de Crécy, another sound engineer at Plus Trente who'd attended college and played in a band with Nicolas Godin and Jean-Benoît Dunckel of Air, that he developed an interest in making electronic music. He and de Crécy released an album in 1994 as Motorbass, a group they named for their love of Detroit techno and the deep pulse of its musical lifeblood. Zdar and Blanc-Francard resumed their recording project a few years later rebranded as Cassius (after Cassius Clay) with their debut Cassius 1999, helping to usher in the then-nascent Parisian style of disco-sampling, heavily filtered and phased house music, which would come to be known as The French Touch.
Around the same time, Zdar met the members of Phoenix, the other important recording partners in his life, or more accurately, he snubbed them during a brief run-in at the Parisian boutique, Colette, because he thought they were showing off. They were eventually able to clear the air when Zdar was hired to mix their first album, United. "When we met on the first day of mixing, I told them, 'You know, I thought you were complete assholes,' and they said, 'Yes, us too,' and we became brothers. It was the first thing that we told each other." Looking back on that first album, Phoenix's Laurent "Branco" Brancowitz seems to have all but forgotten the slight and only remembers Zdar rescuing it from a Stygian fate. "Philippe came and he saved the album; he was a Christ-like figure, we were doomed and he saved us." Over the phone, it's difficult to tell if he's being ironic, but any dig dissolves into straight-up idolatry when he talks about Zdar's contribution to their 2009 album, Wolfgang, which is now certified gold.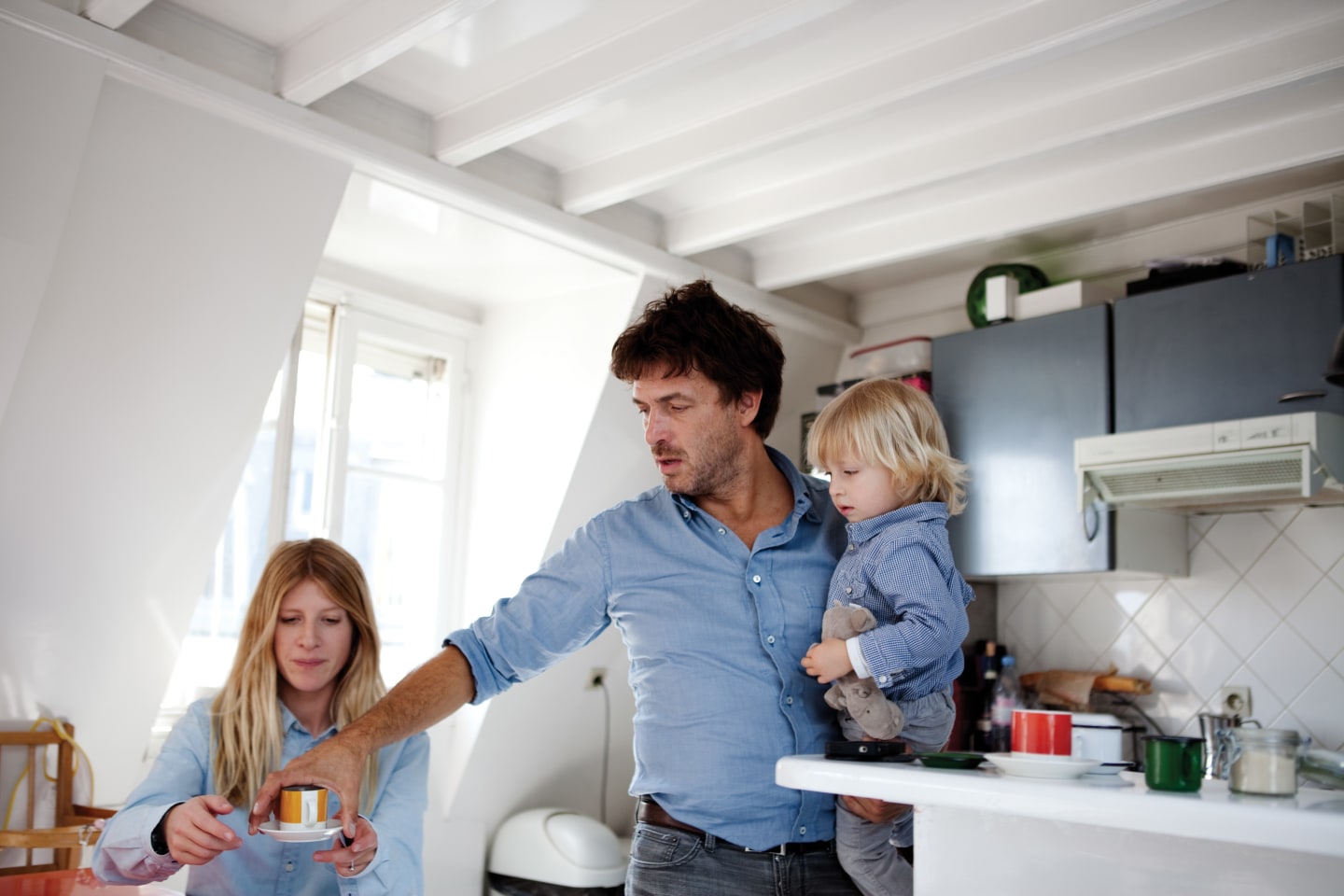 As the story goes, Zdar's production role on the album was largely incidental. He had agreed to rent out Motorbass (which, at that point, was still under construction) as a practice/recording space while he was away. They'd been working for months before Zdar had even dropped by on his way back from holiday "to pick up a suitcase." The band played him "Lisztomania," the song that would later come to open the record, and he suggested some structural changes and adding a loop to what is now Thomas Mars' ridiculously catchy refrain, Lisztomania, think less and watch it grow, like a riot like a riot, oh... breaking what had been a crippling creative block for the band. It was an aha! moment, after which Zdar was naturally brought into the fold for the remainder of the album, serving, as Branco says, "more as a creative advisor than a technical person." (Zdar had always been signed on to mix the album.) "He has this freedom—maybe because he's an artist himself—that makes him the perfect technician because he knows it's only serving a higher purpose," says Branco. "His main role was not technical at all but more a presence—a producer in the old-school way, giving us advice about structures of songs, the general feeling of the album. Something very not technical."
Approximately 12 hours prior to the Radio FG rave, I'd arranged to meet Zdar at Motorbass in the hopes of gleaning a bit of his mixing sorcery first hand in the studio with Cat Power. Zdar had pushed our meeting back from noon to three—the first instance in what I'd come to understand as an almost pathological truancy. Motorbass is situated high up, near the crest of Rue des Martyrs, behind a big anonymous door and through a large cobbled atrium. Bastien "Beasty V" Vandevelde, the junior assistant at Motorbass, greeted me at the door and led me through the studio's warmly lit antechamber, back to the control room, where Zdar was seated in front of a large computer monitor. Marshall had still not arrived, and Zdar, looking fresh in a button-down shirt, grey jeans and brown boots, seemed also to have just arrived with his partner de Serigny and son James in tow. James was a blonde blur, running from Zdar's lap to his mom's to the drum set like a pinball, trailing what looked to be a well-loved stuffed hippopotamus. Vandevelde and Zdar's more senior assistant, Julien Torb, congregated in the front room, waiting for the day to start (which it would, much later in the evening, when Marshall eventually showed up).
Sitting in the control room, Zdar points out the myriad of carefully calibrated knobs and levels, as if to quantify the insurmountable work of analog mixing. "It's like a philosophy," he says. "My own way of producing and mixing is—I don't know—it's like some people want to go to the top of K2, but have a helicopter come and take them to the top, voilà! Me, I will be the alpinist. I will never be happy listening to the album finished without me having done all these things before, you know? It's craftsmanship." He pauses, as if dissatisfied with the metaphor. "I discovered Hemingway lately. I started to read A Moveable Feast and I loved it because [in it] he's talking about writing and I love to read artists talking about their art because it's exactly the same. If you read about Rodin, he's going to talk exactly like Francis Bacon; Francis Bacon is going to talk exactly like Ernest Hemingway, and us—the cheap artists—I mean, the poor artists, the absolutely unknown artists, all have the same reflections—'the happy accident,' and all that. So I discovered Hemingway at the moment of finding his new style, which is cutting everything and making it so, so, so, so, so simple. I wanted to understand, so I read The Sun Also Rises, and I totally got [it]. When he started talking about it, he was 22. And then I take a book, which he wrote when he was 40-I-don't-know-what, and he's doing it. Artists and craftsman are the people I prefer most in the world."
Listening to the way Zdar ranges easily, you get a sense for the energy he brings to the studio; his ability to understand and expound on an idea or bring in some cultural reference or sound that will help distill what an artist is trying to say, like a really good editor helping restructure a narrative or define a style, like Gordon Lish did for Raymond Carver. "I love all the stories and I love all the people behind everything," Zdar says, and goes on to tell me about how it was Quentin Tarantino's editor who suggested he put the scene where Travolta dies on the toilet in the middle of Pulp Fiction, thus restructuring the narrative backwards from that point, or the sound guy in The Shining who told Kubrick to leave in the grating sound of Danny's tricycle riding from carpet to wood floor to carpet during the sound edit because it helped build suspense. "All my assistants, I always tell them about things that are so important like this. Great people are always open to everything."
The distinction between producing and mixing is sometimes a difficult thing to discern with Zdar. For one, he mixes everything he produces. But he's also notorious for taking a firm hand to all of his mixes—almost to the point of utter transformation. As Gabriel Andruzzi of The Rapture remembers about Zdar's work on their 2011 album In the Grace of Your Love, "Mixing is where I really think Philippe becomes an artist. There were always moments with him where he'd be like, We can do it your way, and it'll be shit. We can do it in between my way and your way, and I will not be happy—it'll be shit. Or, we can do it my way, and it'll be fantastic. Then he'd say something like, Don't worry, brother, and laugh about it." Zdar will tell you that, for him, the key distinction between producing and mixing is comedy: "Producing is more like telling jokes. Honestly, I'm talking a lot. I'm trying to find images—if it sounds like a rabbit, I talk about rabbits. If I think it should be blue, I talk about blue. There are a few things in your body that you don't control, like swallowing, sweating, your heartbeat—this is exactly how it feels for me producing. People call it 'producing,' I call it 'helping'—it's the same. It's totally natural."
It's easy to let this congeniality overshadow Zdar's supreme confidence and technical acuity in the studio, not to mention the level to which he's built Motorbass up to be the museum-quality man-cave of niche analog equipment that it is. "It's DJ money," he says. "Everything I've earned is in this studio. I love it so much, this old stuff. It's taken a lot of money to make this studio as great as it is. Nobody does it anymore because now, inside a computer, for 1,000 euros, you can make it exactly like this, but digital is never going to sound like I do."
This irreproducible, sought-after sound is what led the Beastie Boys to ask Zdar to remix the entirety of Hot Sauce Committee, Pt. 2, an album they'd completed and put on hold in 2009. Zdar flew to New York to do the remixing, opting to work out of the famed Electric Lady Studios in the West Village because it was the only studio with a desk similar to Motorbass'. The first few days were calamitous, with Zdar nearly blowing up the Electric Lady. The sound tech blog, Soundonsound.com, has Zdar's play-by-play account of the incident, which can be summed as Electric Lady's J-series desk being slightly different than Zdar's own E-series, and therefore unable to withstand the thrashing he's accustomed to giving. After working out a few technical kinks, Zdar was able to per-form his analog alchemy on the record, which goes heavy on metal sounds and hard on the bass. On "Don't Play No Game That I Can't Win," a dubby track featuring Santigold, Zdar wanted to make a "sound like a very old cassette that belonged to your sister who had already listened to it 200 times," he says. "So, I did sub-mixes, splitting the main sound three times and then putting a Massenburg EQ on one split, leaving only super‑low bass, and compressing that with a side‑chain, and then I had another split on which I left only the mid‑range, and I side‑chained compression on that so that it was really bubbling, and I did the same with the high end. While doing this you have to really take care of the phase relationships, because you can have lots of phase problems if you treat the same sound differently."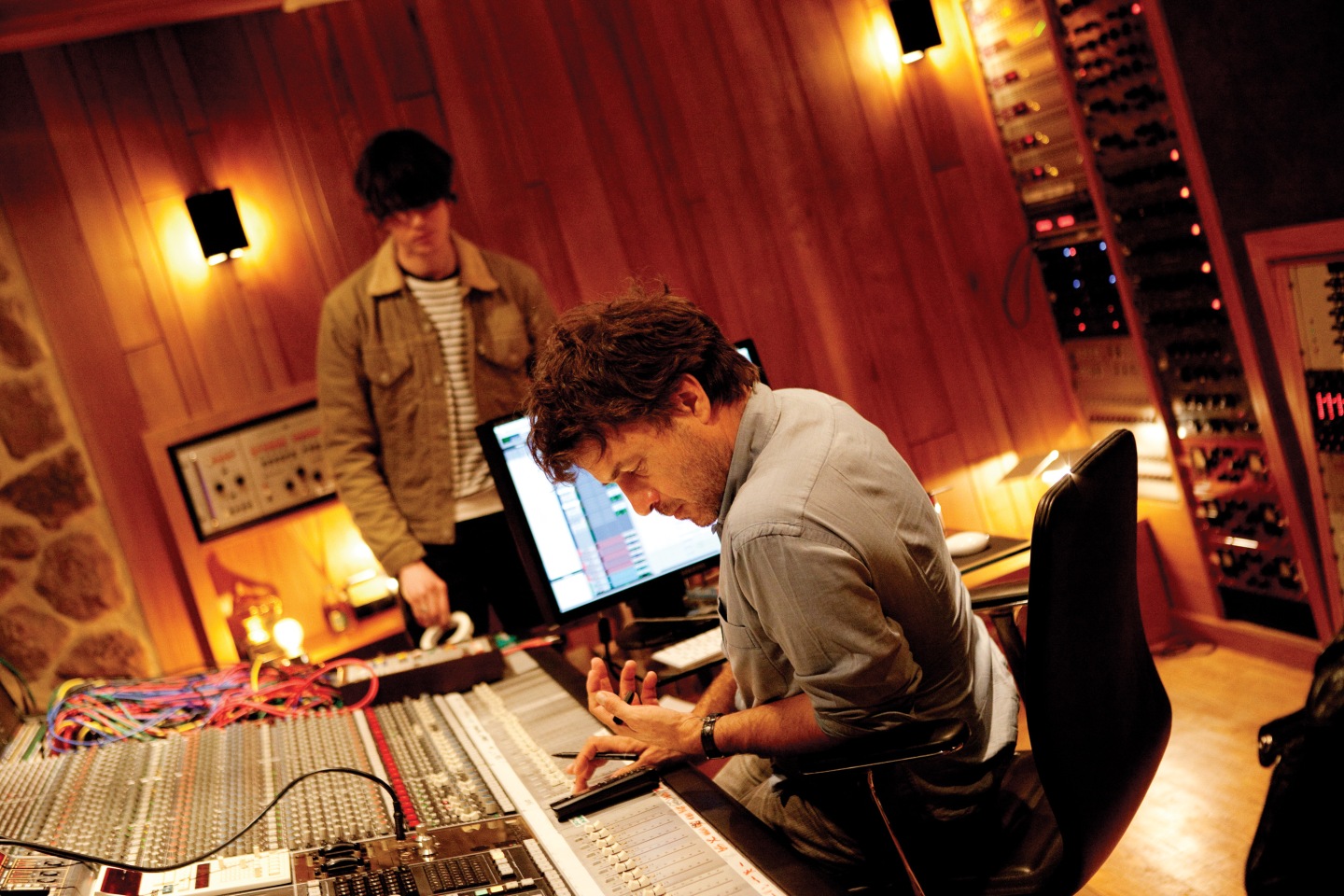 As so many of the songs Zdar touches are early demos, sketches that rarely leave the studio or the earbuds of a bands' inner circle, the newly recorded version of "Swingin' Party" that appears on the Zdar-produced World, You Need a Change of Mind, Kindness' debut, serves as a useful tool for measuring his influence. The original, which was released on the Moshi Moshi Singles Compilation 2008-2010, is a raw, stripped-down synth ballad with a spare, trotting beat that sounds like it was recorded by a band of tired drunks—slightly out of sync and raw, with certain pitches dominating while others trail off. But on the Zdar-produced version, instead of sounding like you're listening to a drunken chorus, it's like you're in the drunken chorus (and sounding as good as you think you might when you're wasted). All the coarse harmonies are smoothed out and opened up, the trotting percussion turns into a gentle lope. The song takes the form of a stereophonic memory of singing with a beloved crew—if being afraid is a crime we hang side by side. This is as much to Kindness' credit as it is Zdar's, but what it illustrates is Zdar's perfect fluency as a translator of sonic emotion.
As Kindness' Adam Bainbridge explains, "I think what people mistake for 'a sound' in all [of Zdar's] records is the sound of a well-maintained, definitively-equipped studio. There aren't many people recording in those environments or mixing in those environments. So what you hear is something luxurious and elegant and refined but with that raw sensibility of the bad boy wearing a leather jacket on top of it all. That can end up sounding like many different things, but that is subconsciously what you hear running through all of the work he does." When I ask Branco to describe Zdar's sound, he pauses for a long time and settles on "Wagnerian," again, a hyperbolic but strangely apt response. Wagner's sensibility for crests and troughs, the way he makes sounds feel tripled, the art of a build up—these are all things that Zdar seems to know instinctively, and which he's culled from years of experience behind an analog mixing desk, and, maybe even more importantly, in front of a crowd at a club, leading them through ecstatic highs and lows. "You can't define it, but you feel it. [In digital mixing] there are no holes. There's no air in the music. They don't take the risk to make a valley, like a DJ. I have never been afraid of clearing a dance floor by doing something that will make everybody go down, and then Ahhhh, you win it."
After our three-plus hour tête-à-tête, Zdar gets up to announce he needs something sweet, and decides to try a new bakery that a friend recommended. Walking down Rue des Martyrs, he delivers a highlight reel of the best of Montmartre—the best baguette, the best croissant, the best coffee—like the host of a gastronomically-focused program on the travel channel, and buys me a box of delicately-hued, French macaroons, "because I'd come all this way to see him." A natural aesthete, Zdar never has much trouble choosing the best of everything, particularly the projects he's most passionate about (and, much to the chagrin of his collaborators, taking at least three months vacation every year in a secluded cabin in the mountains near Ibiza). Often, this vetting process is shared with the people he loves, his daughter, Angelica, and girlfriend, de Serigny, weighing in heavily on the projects (James is still only two).
For Zdar, music is about connecting to people and their feelings. "I love leisure, I love to understand my family, my friends. I love to cook. And I will never trade a conversation against a sunset. I will never trade it. It's my favorite thing. I've had people [visit me] in Ibiza and have lunch with me, which usually takes four hours. My friends who are DJs are like, What? You are staying three or four months, we've been all around the world." But Zdar also loves to work. "Thomas from Phoenix told me, 'You are the Bill Murray of producing.' I say, 'Why?' He said, 'Because he has no agent, he never answers the phone, he goes on holidays, and when he says, 'Yes, I'm gonna do it,' he does it to death.' I said, Wow, that's the biggest compliment I ever got!" There was a time, when Angelica was a baby, that Zdar did travel all over the world, and he came home one day to find his "mademoiselle" was gone. He doesn't want that to happen again, and so his family is omnipresent at Motorbass, with Vandevelde and Torb completing the triumvirate of his old-world guild ethics. When he talks about his next album with Cassius, he says, "I love this album already. I mean, the idea of it because it's gonna be full of charm, it's gonna be full of Adam, its gonna be full of The Rapture, it's gonna be full of the Beasties, it's gonna be full of Phoenix, it's gonna be full of us." If you are open to the vibe, you will also be enveloped into his ever-extending family. Chan Marshall, who's been camped up at Motorbass for nearly seven months recording, has eased into this leisurely work schedule, and on the last night I stop by the studio, she is up the hill at a bar having an aperitif with de Serigny, while Zdar watches the kids in the studio.
In fact, most of the time I was supposed to spend shadowing Zdar working in the studio added up to very little work indeed, with each of our meetings devolving pleasantly into conversations and sweets. (The second day we meet he gifts me with yet another package of cookies, "from an even better bakery" and later that night, asks, sheepishly, if I wouldn't mind sharing one with him.) The last visit turned into an epic avoidance of the studio altogether in lieu of a large, family-style dinner at the only restaurant in the neighborhood able to accommodate ten people with no reservation. The group included Zdar, his entire family, Torb and Vandevelde, Marshall and her good friend Anne-Laure Keib (of the band Appaloosa), and Jeff Dominguez, one of Zdar's childhood friends who's helping Marshall record her album. James had a bellyache and rested sleepily on de Serigny's lap the entire meal before throwing up and forcing everyone to retreat to Zdar's flat, where he was promptly put to bed and where we gathered around the living room to listen to records and teach Angelica dance moves.
Zdar's flat is lively, decorated with paintings and prints scattering the long length of walls, vintage Cronenberg posters and an original Dave Shrigley ode to Bananarama on a large sheet of pink notebook paper. A turntable and record-filled console sit soundly between the kitchen and a sprawling view of the Paris skyline. Zdar plays DJ and keeps pulling old funk records, and, well past midnight, we are lazily rounded up to leave at his daughter, Angelica's, one-night-only, extended bedtime. As she climbs the ladder to her lofted bedroom (which is right above the kitchen), she stands up at the balcony, looking down at us, and turns on her keyboard to play a beautifully clumsy Chopin-like tune she's just learned at her piano lesson. We stare up at her, silent and dumbstruck, and deliver a prompt and riotous standing ovation when she's finished. On the way back down to the car everyone is left slightly enchanted by the moment, and Zdar muses, as both proud father and producerly archivist, "Man, I will have to ask Angelica what that song was." Maybe so he can file it away for the next great song he's yet to touch.