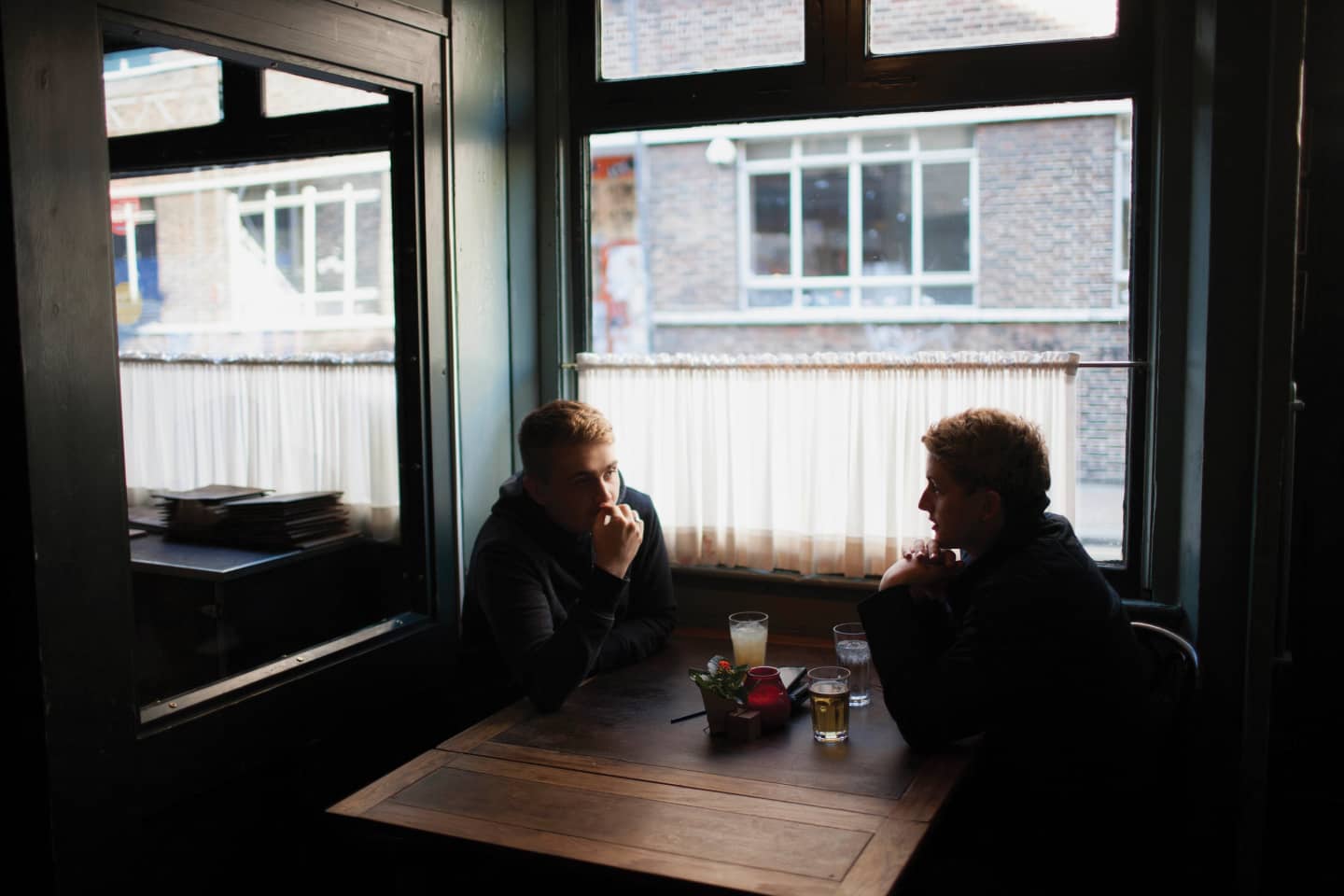 As you might expect from the sons of professional musicians, Guy and Howard Lawrence had each picked up an instrument by the age of four: drums for the elder Guy, bass for Howard. Without knowing it, they'd chosen the core elements of dance music. When they were 18 and 15 respectively, Guy and Howard bonded over fellow Brits Burial and Joy Orbison, and formally joined forces as Disclosure.
Three years later, Guy looks back on their early work without much pride. "We were basically just copying what we were hearing around us," he says of their cleanly produced but uninspired encapsulation of late-aughts bass music. "It was only after we started doing it ourselves that we looked into where those people got their influences. Now, we pretty much only listen to classic garage and house music. But like, 10 years too late." Or maybe they're right on time. Disclosure's SoundCloud page holds songs with hundreds of thousands of plays; their first headlining show sold out in two minutes. With British radio worn out on dubstep whomp, the brothers' inborn melodic proficiency, marketable youth and increasingly nuanced vintage sheen have propelled their productions to the heights of accessible dance music.
On the phone from Surrey, where they live with their parents, the pair sound practically indistinguishable, but are self-proclaimed opposites. The younger Howard, who spent his teens performing in nightclubs he was too young to attend, describes his ideal post-gig night out this way: "I just want to go home." Guy explains: "We call Howard 'Measured Man,' because he's very measured. Whereas I'm—What do they call me? 'Dickhead,' probably." Their differences are just as stark when they envision their careers years from now. Guy would fold Disclosure's popular status inward: "If I had it my way, I would start up a nice little deep house label and release my own stuff under an unknown name." Howard, perhaps compensating for his quiet nature, imagines a life making "big pop music."
That's not too far from what they're making now. Guy and Howard used to chop up sampled vocals, but their recent output has featured increasingly lyric-based performances by unknown singers. "Latch," the debut single from Disclosure's in-progress album for PMR and their first track with proper sung verses, hits most meteorically when one-off guest vocalist Sam Smith shrieks the chorus, his voice flying in superhuman duet with Disclosure's wonkiest bass. The brothers understand the value of a well-delivered hook, a quality that might bring them to broader audiences than those of their underground inspirers. "The thing that annoys us a lot," Guy says, "is that [with] so many old house and garage tunes, we love all the beats and all the music, but then some stupid singer comes on and just sings really out of tune. I don't see the point of working with someone who can't sing." A singer also defaults a third party to center stage, dispelling some of the competitive tension that can arise between two siblings. More importantly, killer vocals bolster Disclosure's pop appeal, connecting Britain's underground dance past to its mainstream future.
From The Collection:
GEN F