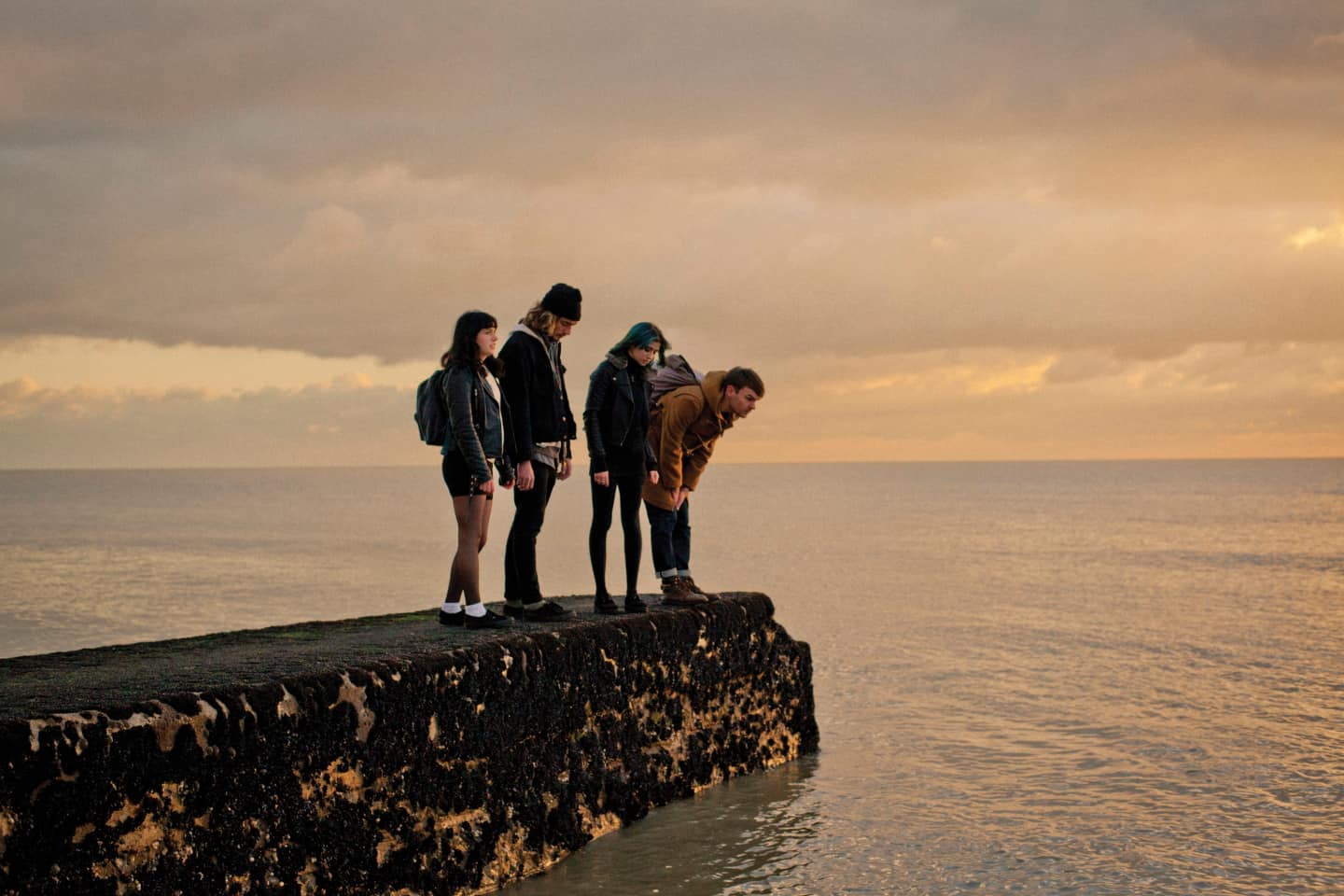 GEN F: Fear of Men
Fear of Men's Early Fragments LP comes out next week via Kanine Records. Read the band's GEN F profile from FADER #84, then stream the whole album below.
Two years after moving to Brighton and releasing a slow trickle of long-suffering singles, compiled this February on a collection called Early Fragments, the introspective rock band Fear of Men is finally recording a proper debut. This time, they're holing up in the farm owned by drummer Michael Mile's parents, where a seriously private practice space in one of the barns lets them consider every drum hit. "It's in the middle of nowhere," explains guitarist Dan Falvey, on the phone from the band's adopted home. "It's like a three-hour bus journey, and we get dropped off at this bar, then it's pitch black and we walk for 20 minutes without street lights past this field that they've turned into a cemetery because the church is over-full with graves." Like their best songs, no matter how poppy they may sound, the setting is charged with existential dread.
Falvey first met Jess Weiss, Fear of Men's singer and songwriter, at a 2011 art show for Goldsmiths students, where Weiss was exhibiting a film inspired by the diaries of Anaïs Nin. Falvey was immediately taken by its heady but catchy soundtrack. "Even though the music she made was really ambient, I could hear the hooks in it," Falvey says. "Whatever Jess wrote, there were always hooks in there." The pair collaborated on a few songs and wrangled Mile and a temporary bassist (since replaced by Robyn Edwards) when they were offered a first gig in Brighton, and Fear of Men was born.
From the outset, the band enlivened difficult subject matter with basic rock forms, never straying from the kind of sweet and sad, autumnal guitar that evokes R.E.M. and The Cranberries. As with her submission to the Goldsmiths show, Weiss pens lyrics inspired by academic texts (some favorites, beyond Nin, are Freud's The Uncanny and Walter Benjamin's Origin of German Tragic Drama), studiously tangling birth, death and sex. Lines like Remember to understand protection or you will be voiceless, on "Born," evoke both birth control and domestic violence; early demo tapes were named after inspirations like the writer Alice Munro and the German actress and Fassbinder muse, Hanna Schygulla.
Weiss' restrained lyrics and singing voice embody vulnerability without ever seeming weak, and strength without making a big show of it. "When we started out," she says, at the suggestion that she's the brains behind the outfit, "it was very much a synthesis of my personality and interests—writing, the self, fragmentation, intimacy, loneliness, sex, being introverted—and making sure I talked about those themes in a way that felt authentic and honest to me."
Today, she still writes the "bones of the songs" alone, but as Fear of Men has grown closer with each trip to the farm, developing a common language to polish and refine their sound, their music has only become more accessible. In the music video for "Green Sea," perhaps as a sign of the band's solidarity, each member appears for a moment completely drenched, looking both baptismal and like a human teardrop. Because their visual aesthetic has always been so strictly classical (their singles, for example, are adorned with museum images of Greek statues and ancient pottery), and because Fear of Men release music patiently, when they finally get to strumming and spilling their guts in psychoanalytic terms, the total package feels earnest and considered. "We're very serious, and that manifests itself in our art," Falvey says. "In that context, we take it as seriously as you can take pop music."
Stream: Fear of Men's Early Fragments
From The Collection:
GEN F