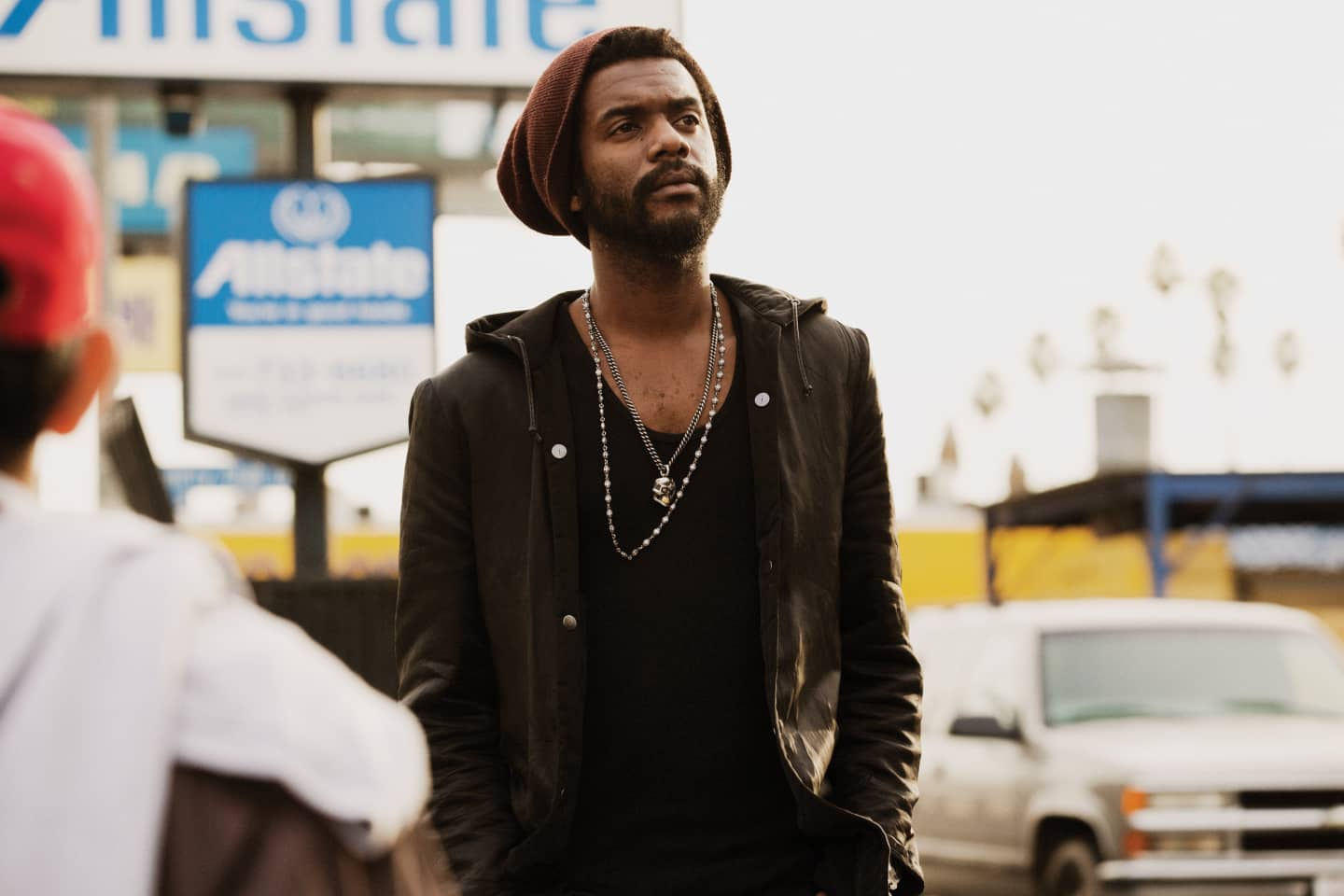 This past December, Gary Clark Jr. performed with the Rolling Stones two Saturdays in a row. In a video of the first cameo, at Brooklyn's Barclays Center, you see him emerge, natty in a knit cap, matching scarf and Ugg-style boots. Initially, he hangs back, grinning as Mick gyrates. When Jagger calls him forward, the lanky, 29-year-old bluesman seems to morph instantaneously into an unflappable veteran. Clark tears through a muscular, twang-heavy guitar solo, followed by a silky vocal turn. He sings just two quick verses, projecting a cool that's too effortless to appear cocky, but the cameo is an obvious thunder-stealer. Cheers swell; the crowd is smitten.
It's been that way since Clark was 14, when he first sat in at a bar in his hometown of Austin, Texas. He soon charmed veteran guitarist Jimmie Vaughn—Stevie Ray's brother—who mentored Clark during a decade-plus apprenticeship on the Texas blues scene. Vaughn then recommended his protégé to Eric Clapton, and that set off a domino effect: since 2010, Clark has played with Clapton in Rio, covered "While My Guitar Gently Weeps" alongside Alicia Keys, appeared at festivals curated by Jay-Z and Metallica and even serenaded Barack and Michelle during a Black History Month concert at the White House. Clark's reputation as an itinerant show-stealer is well-deserved; in conversation, though, he's aloof. Speaking over a crackly cell connection from the streets of midtown Manhattan, he defaults to vagary when asked to unpack his 2012 debut LP, Blak and Blu, which ranges from compact soul-pop to sprawling blues. "I wish I could really solidify what it is and what it means," he says. "But it feels a lot better playing it."
Blak and Blu sends its own mixed signals. Lead single "Ain't Messin 'Round" is upbeat, fun and a little hollow, like Curtis Mayfield without the sociopolitical conscience. But on the record's best tracks, like "Numb"—a dark, swaggery trance-out addressed to a quarrelsome lover—the crowdpleaser in Clark trades places with a darker, even diabolical character. During the seven-minute "When My Train Pulls In," he pierces through the song's form and enters a howling wah-wah vortex, conjuring up Hendrix, Sonny Sharrock and others who embraced blues but also worshipped at the altar of noise. "It's the way I found my voice, without having to scream or lash out," says Clark of distortion. "You stomp on that fuzz and all that fire comes out of you." Still, he doesn't privilege intensity over repose or, for that matter, roots over pop. Blues might be Clark's home base, but he's never been a purist. "You walk up and down 6th Street in Austin and you hear pop bands, rock, blues, soul, hip-hop, country, reggae," he explains. "I just soaked it up."
He also learned about stylistic insularity. "If you're not playing a 1-4-5, straight-ahead thing," he says of the music scene in his hometown, "the Blues Police might get a little attitude with you." Clark knows that as he continues to style-hop, he'll encounter further flak, but he isn't sweating it. "I've had my moments of self-doubt, but I never felt comfortable unless I was completely open and free," he says. It may be a cliché, but Blak and Blu backs it up; considered in light of the singer-guitarist's real-deal blues background, the record's more lightweight moments—like "The Life," a bouncy, bittersweet R&B tune with only the faintest hint of guitar—start to seem as radical as its earthy epics. If some of Clark's work sounds breezy, in other words, it's because he wants it that way. He may very well be a chameleon, but his colors are true.
From The Collection:
GEN F