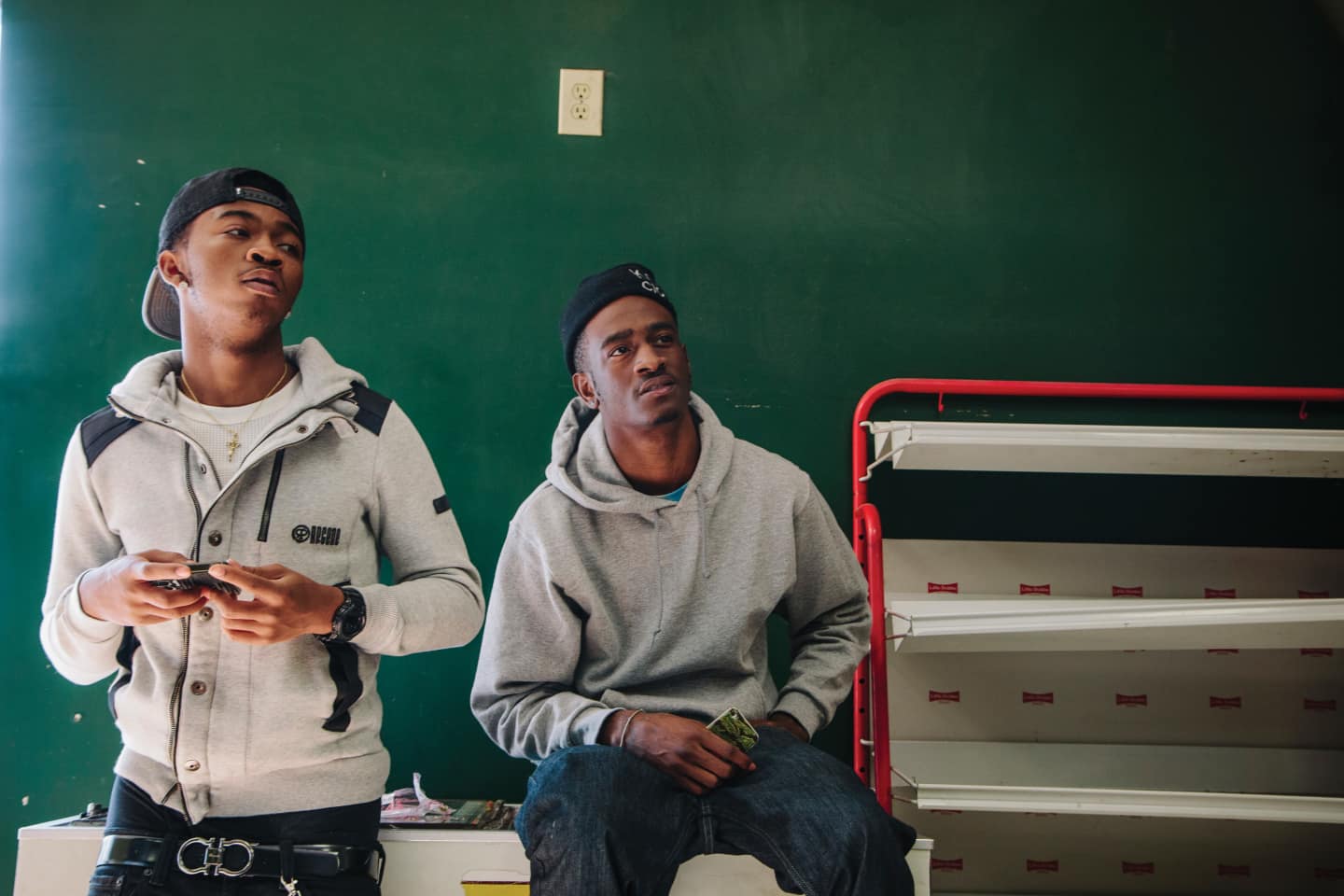 Last year, Atlanta rap duo Rich Kidz released a mixtape called Everybody Eat Bread. Besides having one of the most inclusive, we-can-all-shine titles in recent memory, it felt like the apex of their hyperactive positivity, and it included a song called "My Life," featuring a wildly gleeful Waka Flocka Flame, and some verses from members RKaelub and Skateboard Skooly that were the aural equivalent of 100 bottles of champagne being popped at once. Stylistically, it wasn't especially different from their previous material, including breakout hit "Partna Dem," which featured Young Dro and a bulkier Rich Kidz lineup, but it did feel like they couldn't possibly record music that sounded more ecstatic. When you've developed a delivery that rests somewhere between screaming and gravelly singing, even lyrics like fuck a bitch just because she got a ring sound less like a really mean thing you might do to ruin a marriage and more like an inspiring cheer from high school graduation. Where do you go after that kind of victory lap?
For RKaelub and Skooly, who met in school while playing basketball, the answer was to tighten their delivery and grow up a little, but remain dead-set on reminding us that they like having fun. "We've just been keeping a good vibe around us," says Skooly. "We stayed focused and did something different," Rkaelub echoes. In conversation, they're brief, acting like what they do comes so naturally that it's not even worth trying to pick apart. And maybe it isn't. Thinking too hard about partying destroys the point of partying. On record, though, they're verbose and nimble, stretching their voices across halting verses and breathless vocal runs that weave through glittering beats and shadowy pockets of synth with equal aplomb. Their latest mixtape, Straight Like That 3, positions them as rappers with enough skill to pull off grossly hilarious and weird lyrics like they itching for that fly shit/ and I think I got ringworm.
Still, Straight Like That 3 is also a darker affair. It begins with "You Won," a song that has a positive title but positions the duo as outcasts in a fancy neighborhood, walking through million-dollar homes in these muddy Louis, over a beat that flips eerie John Carpenter synths into a warped haunted house anthem, courtesy of producer London On Da Track. It's a risky move to start things off on such a dour note, but it pays off. Rich Kidz seem to have realized that growing up also means grappling with a wider spectrum of emotions, and they're attempting to convey that in their music. "It was just something like the timing," says Skooly. "Winter time was coming, we was gonna keep it low. In the summer we got the heat. We got the party music on the way."
Download Rich Kidz' pre-summer compilation mixtape, Whole Team Ball, here.
From The Collection:
GEN F