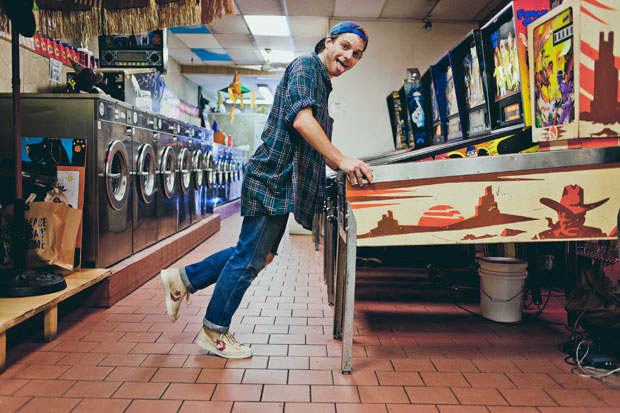 Brooklyn Bound: Mac DeMarco is Addicted to Pinball
To kick off a new year of Brooklyn Bound, Mac DeMarco brought us to one of his favorite under-the-radar local hangouts, Sunshine Laundry—a befittingly eccentric laundromat slash pinball palace in Greenpoint. DeMarco is a big pinball guy—he even has a machine in his house, manufactured in 1994 with an Alec Baldwin theme. "I think it's a healthy addiction, but it costs a lot of money. All in the name of fun," he said last week before playing an endearing acoustic set of three songs, one of them new. Strapped in classic Converse Chuck Taylor All Star Sneakers, he offered this wisdom to young people: "Love your mother, brush your teeth, and keep a smile on your face." Words to live by.
Stay tuned this week for video and a free download from Mac's time in Brooklyn, and check out videos and MP3s from other Brooklyn Bound treks here.