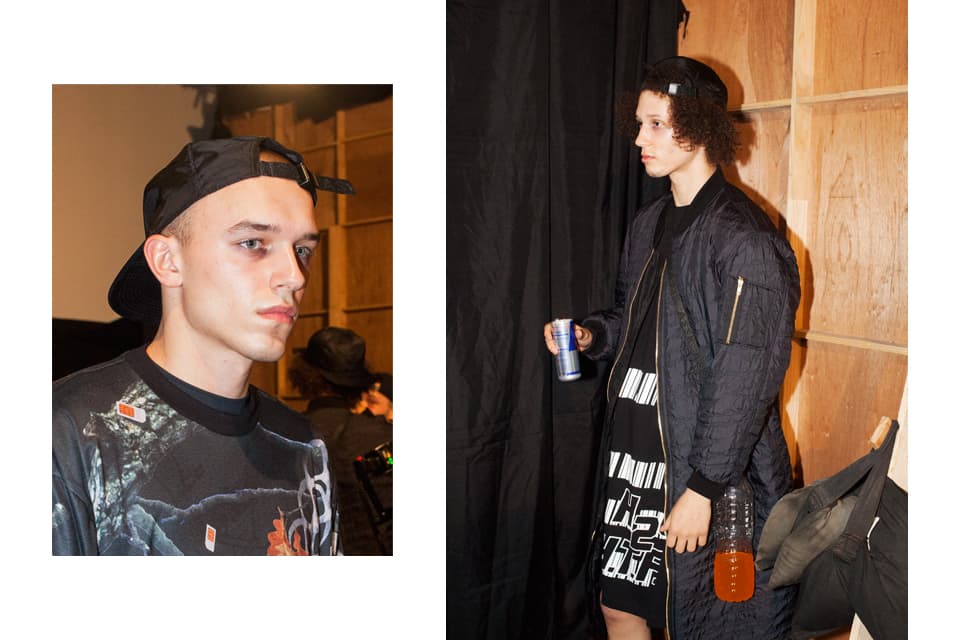 Behind the Scenes: VFILES Made Fashion
We go behind the scenes at downtown NY's funnest fashion show: VFILES.
FADER NYFW, FALL 2014
Clothing store and culture creators VFILES hosted their second ever NYFW show last night, again crowd-sourcing from online submissions and hand-picking three young designers to show on their runway. This season, ASSK, Melitta Baumeister and Hyein Seo were the lucky winners, and just like everything that VFILES is a part of, they sent a breath of fresh air through sometimes-stodgy NYFW—to a certain kind of downtown kid, VFILES is the only fashion show that matters. Tween fashion icon Mike the Ruler sat front row, Cam'ron came to the after-party, and we sent photographer Sam Clarke behind the scenes to see how the insanity happens.