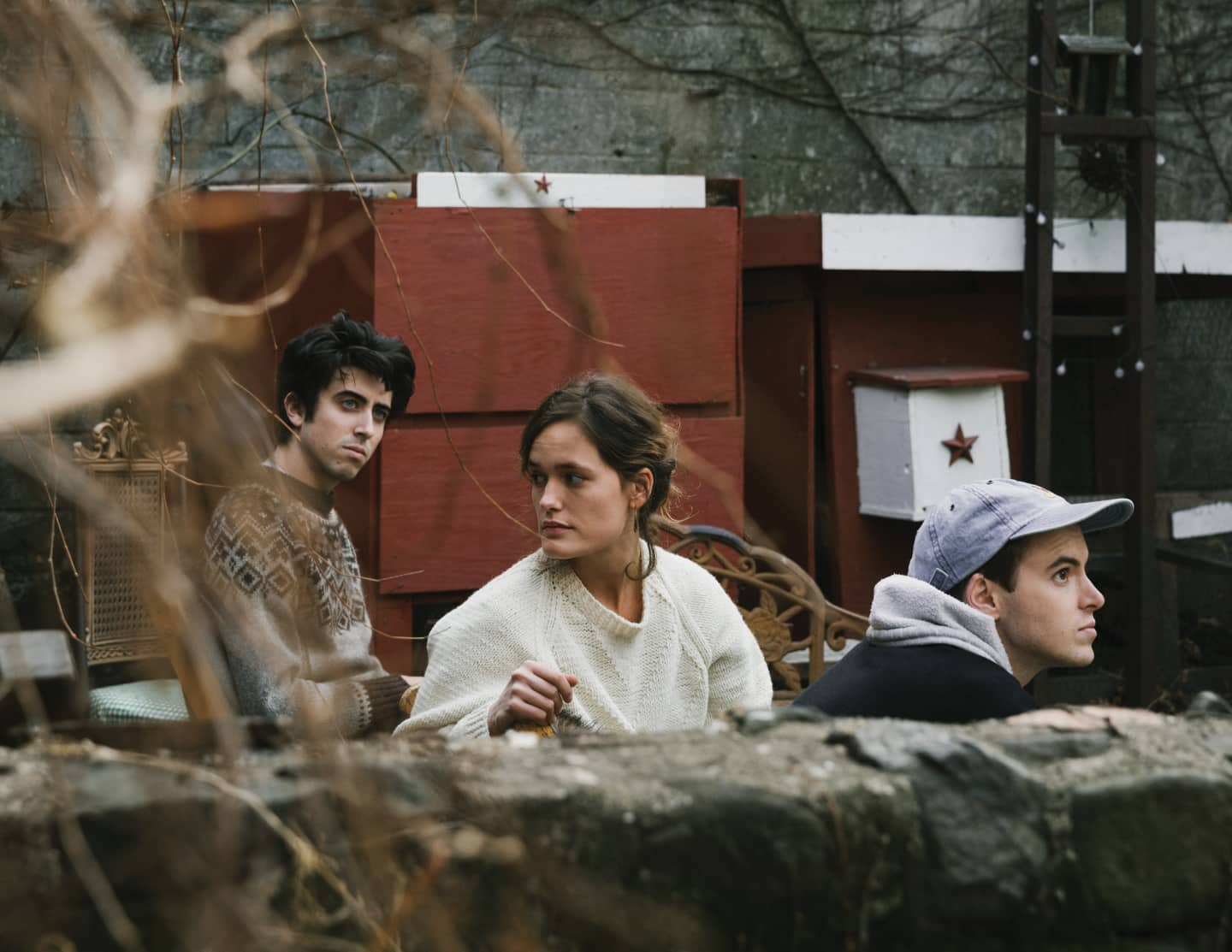 GEN F: Wet
Brooklyn's Wet make emotional pop with no B.S.
From the magazine: ISSUE 90, Feb/March 2014
On New York three-piece Wet's self-titled debut EP, released last fall, the arrangements are spare and intimate, the better to feature frontwoman Kelly Zutrau, her voice rooted in the quavering strength of country divas and Brandy's polished, MTV soul. On the EP's "Dreams," she sings about the paralysis that accompanies not knowing when it's time to move on from a failing relationship; on "Weak," an unreleased song Wet plays live, she thanks a lover who's worthy enough to put her "on her knees." Her emotions are all over the place and can pivot on a dime, but she shares them proudly. "My strength is being honest," she says. "Like, it's not anything else." With its anthemic melodies and confessional themes, Wet suggests that there's power and purpose in bearing feelings plain.
In person, at a bar near the trio's Brooklyn practice space, Zutrau is slight but athletic, with a square jaw and an unguarded, no-bullshit manner. Wet's songs are similarly tough, and she credits this to the value her mother placed on intuitive judgment. "My mom's very unfilter-ed," she says. "She's intelligent but not super intellectual—she's an emotionally smart person. She didn't care if we got a good grade on a paper." A self-identified "bad" reader and writer, Zutrau felt trapped in high school, so she dropped out. With a GED and encouragement from art teachers, she was accepted at New York's Cooper Union, where she studied painting.
For its members, Wet is a successful, post-college plan B. "We all struggle focusing on certain tasks, but we're all pretty good at working hard at this," Zutrau says. She, percussionist Joe Valle and guitarist Marty Sulkow met as students, and in the summer of 2012, she and Valle moved into Sulkow's Bed-Stuy brownstone. The two split rent on a room, platonically shared the bed they found there and, under one roof, the three became close quickly. Zutrau was writing about the end of two relationships—the one, a tumultuous three-year affair with an addict, the other, an intense, short-lived fling—and the guys in Wet went through it along with her. "I feel immersed so hard in our songs because we spent so much time together," says Sulkow. Supported by Valle's quietly firm percussion, Wet's songs blend drum machine snap with folk balladry, with Valle and Sulkow taking care not to overproduce and cover up her talent. "Kelly's demos have such a strong voice, changing them in any way always feels weird," Valle says. On an early version of "You're the Best," a fuck-it, let's-risk-our-hearts-and-do-this hymn, Auto-Tuned lead vocals blur into a backing chorus and watery guitar. Deftly re-recorded for the EP, it's now crisp and energizing.
When Wet performs the song for a sold-out crowd in New York last November, girls in the audience know the words and mouth them quietly. Onstage, Zutrau is formidable but cautious and doesn't bother to make banter. This winter, Wet's members quit their jobs and talked to labels—both majors and major indies—attracted by how many times Wet's tracks were clicked online and by the way they hit people in the gut and stick in their heads. "Cool and emotional are supposed to be separate, but that's changing," Zutrau says, sounding both relatable and marketable. "People just want to feel like you're giving them something. Here's a part of me that's a secret, I'm opening up to you. That's what everyone wants."