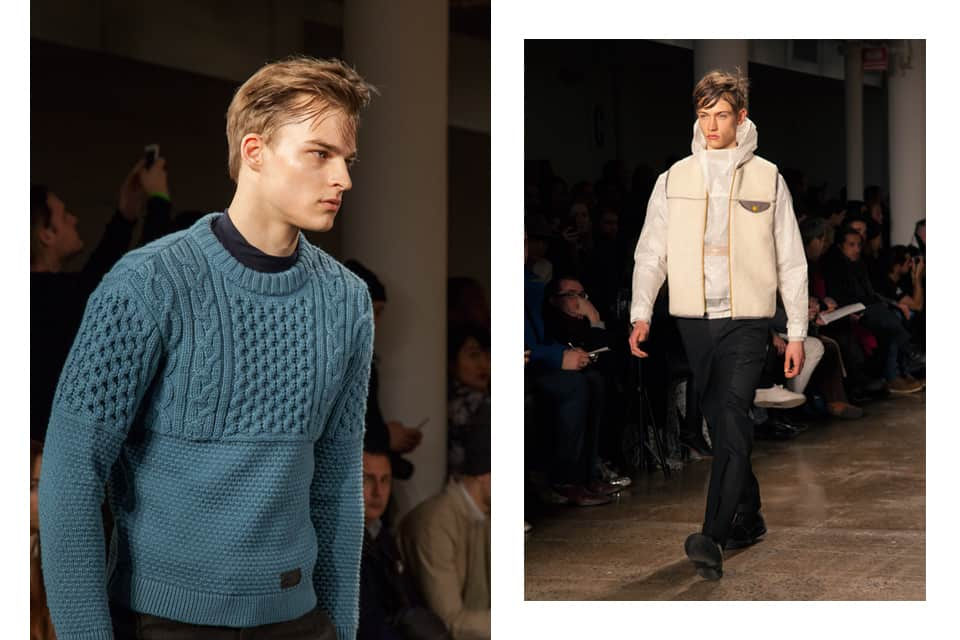 Behind the Scenes: Patrik Ervell
Behind the scenes at one of menswear's favorite designers.
FADER NYFW, FALL 2014
Spike Jonze's recent sci-fi film Her used a wardrobe custom-made from Opening Ceremony to try to imagine what people would actually be wearing in the near future—not the utopian spaceship outfits of Star Trek, but more natural evolutions in the human uniform like comfy sweatpants that fit like trousers. Call it futuristic realism—our phones will probably change more in the next one hundred years than our clothes will. But for the near-near-future, Patrik Ervell might have the answer to the question of what to wear. He always fuses the traditional and the technological, makes subtle updates on classic silhouettes to keep the suit relevant in the 21st century, and his latest collection proposed that we merge the parka with more formal-wear so that we can be rain-proof and cozy even while we look sharp. Not sure if the whole world will catch on to Ervell's evolution, but I hope at least that my near future features some of his clothes.