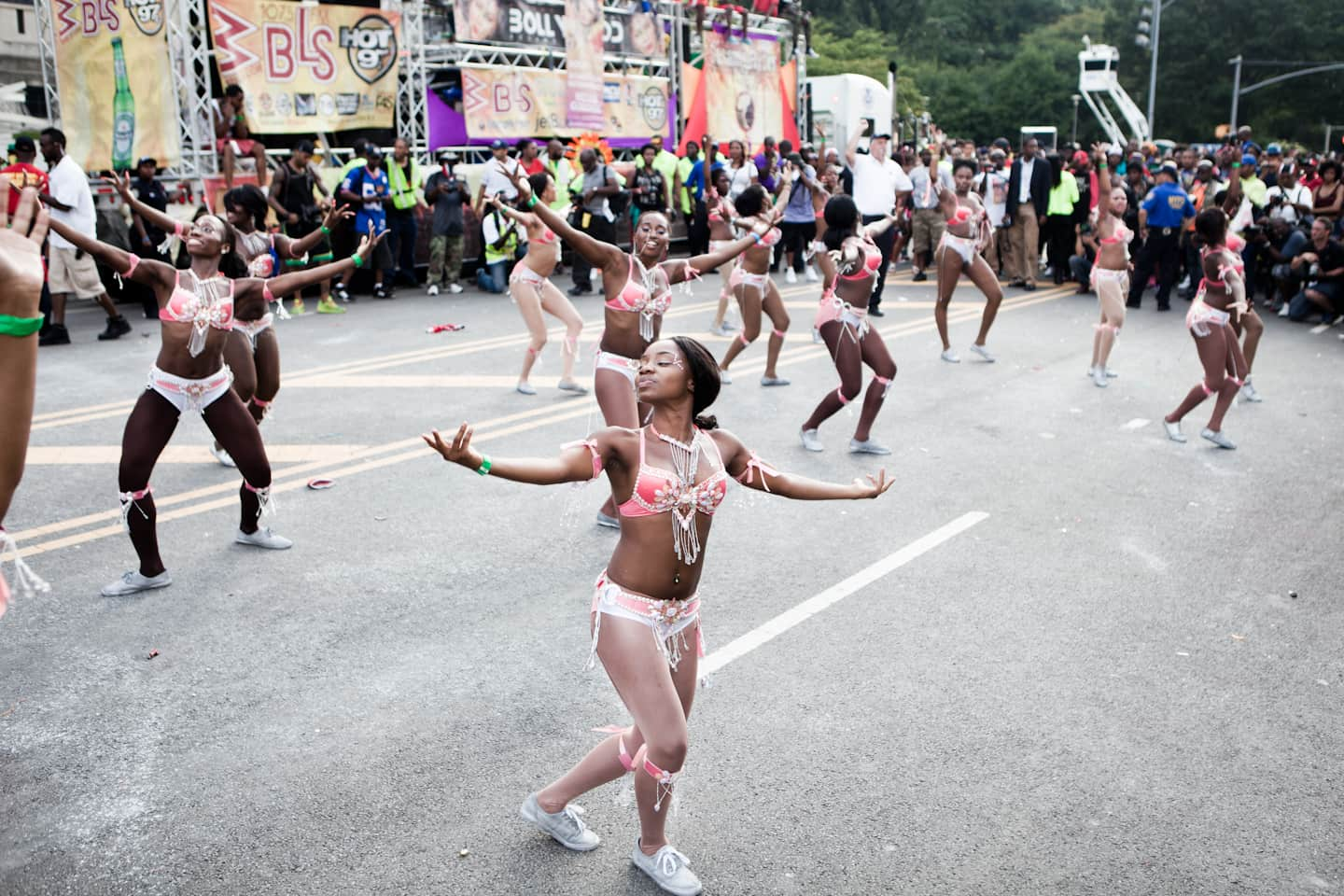 On The Street: From J'Ouvert to The West Indian Day Parade
J'ouvert and The West Indian Day Parade popped off, we obvi took pix.
This past weekend, all of Crown Heights crackled with excitement and basked in the reflected glow of both J'Ouvert and the West Indian Day Parade. J'Ouvert, the dusk to dawn opening of the festivities, starts to heat up late Sunday night and goes strong through the following morning, when the West Indian Day parade kicks off. Everyone is covered in paint and sweat and wearing the least amount of clothing possible (with the notable exception of a wedding dress in the mix). It's a long, fun stretch, and for the last hours of our #SellOff series, FADER photographer Alex Welsh captured the whole spectrum of emotions: the joy, exhaustion, intoxication and love. Peep through our heatwave of a gallery, above.