Blast New Awful Drops From Father, KeithCharles Spacebar, and Slug Christ
Awful expands upwards and outwards with some essential newness.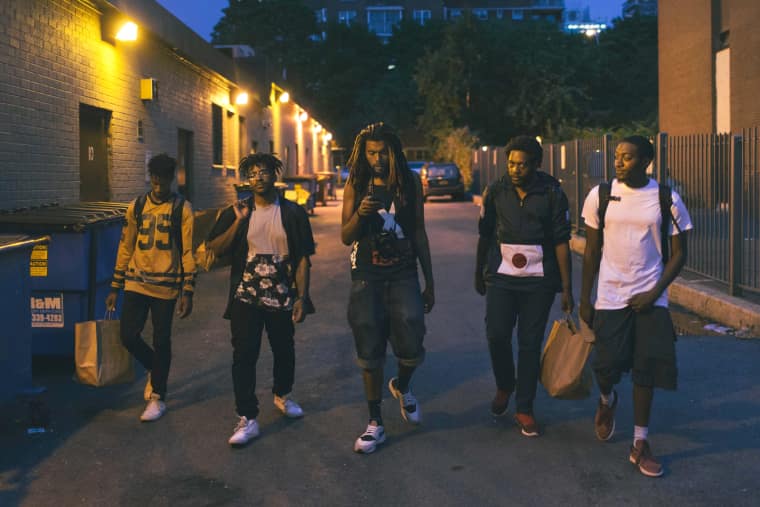 After a busy A3C week down in Atlanta, including performances and a pop-up shop with all new merch, indie rap label Awful Records let loose a slew of new bangers to comb through. Here's a few of our favorites.
Label ringmaster Father leaked an off-kilter minimalist track, "Old $$$" featuring Pyramid Quince and co-produced by Black Party. Rap sprite Kari Faux lends some light ad-libs, before Father floats away: Brought up good, still bad, hit the drugs, went mad, goin' up, still sad. Same, bro.
KeithCharles Spacebar is Awful's secret weapon behind the boards, and his KEEP [COUNT] EP is dense with thick drums and quick-tempo'd bop. The tape opener "Drink My Spit" is undeniable, including deft samples of Gucci Mane and M.I.A., and a Death Grips-esque intro that suggests Keith's sound could get even more fucked up if he felt like it.
Slug Christ's cloudy, sad-sacked "Was it all a lie?" is probably the most out-there release yet--Slugga mumbles his way through despair about a relationship gone horrible. It's drenched in rain, and the waves of reverb are just as wet--Awful's center is twisted enough for outliers like this to feel essential.