Stream Theophilus London's Kanye West Exec-Produced Album, Vibes
The NY artist serves up a striking mix of top-of-the-charts pop intuition and artful, giddy experimentation.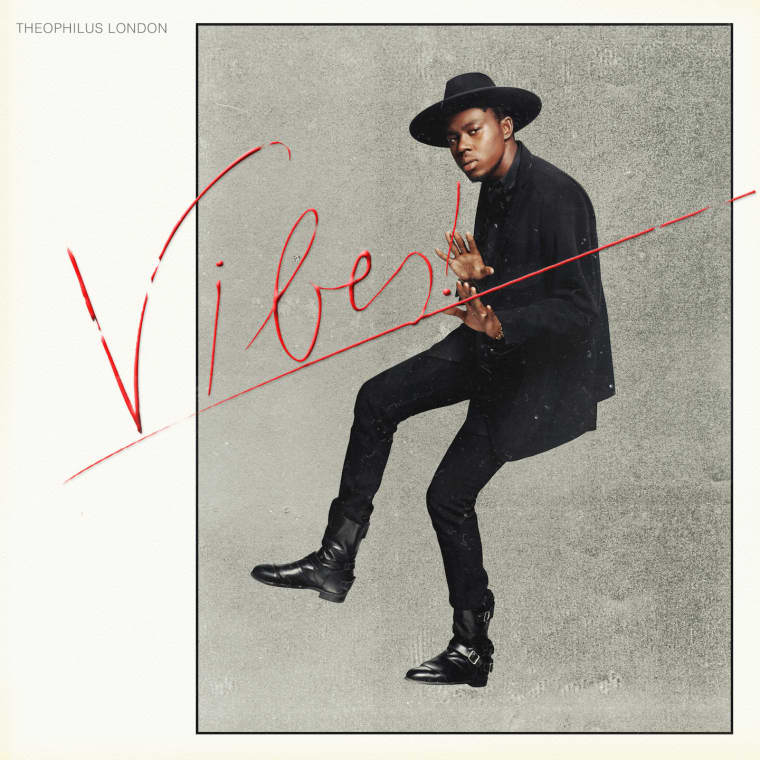 When Kanye West co-signs something, it's going to matter in some way. With that understood, we should all start to make the mental space for Theophilus London's new album Vibes. Executive produced by Mr. West, adorned with cover art by Karl Lagerfeld [above], and due November 4th, the record comes at a kind of collage of experimental pop, gallant R&B and '80s new wave inflection. Strewn throughout with drops of a woman sensually saying "vibes"—the kind of thing usually reserved for mixtapes and not major label LPs—the record is most striking in its mix of top-of-the-charts pop intuition, leftfield sensibility, and artful, giddy experimentation. Theophilus told us a little about the two years he spent making the album:
"In my process of creating, I didn't want to say, 'OK. This is what the album title's going to be' and start creating around that. I more so want to be free and creative at all times. In the whole two-year process, I was tweaking the album up until the last hours of handing it in. The album is called Vibes because everything that happened creatively and spiritually just all vibed together. Everyone who worked on it with me did it on a family level. We all vibed together. You couldn't even plan it. It was all vibes."

"The goal was to get back to a happy place in my life," Theophilus continued. "I went through some dark times. On this album, I was chasing demons and sacrificing a lot. I'm just excited that I could make a piece of work that I'm happy about, that my great aunt was spiritually here for me to help me finish writing this album." Listen in full below.