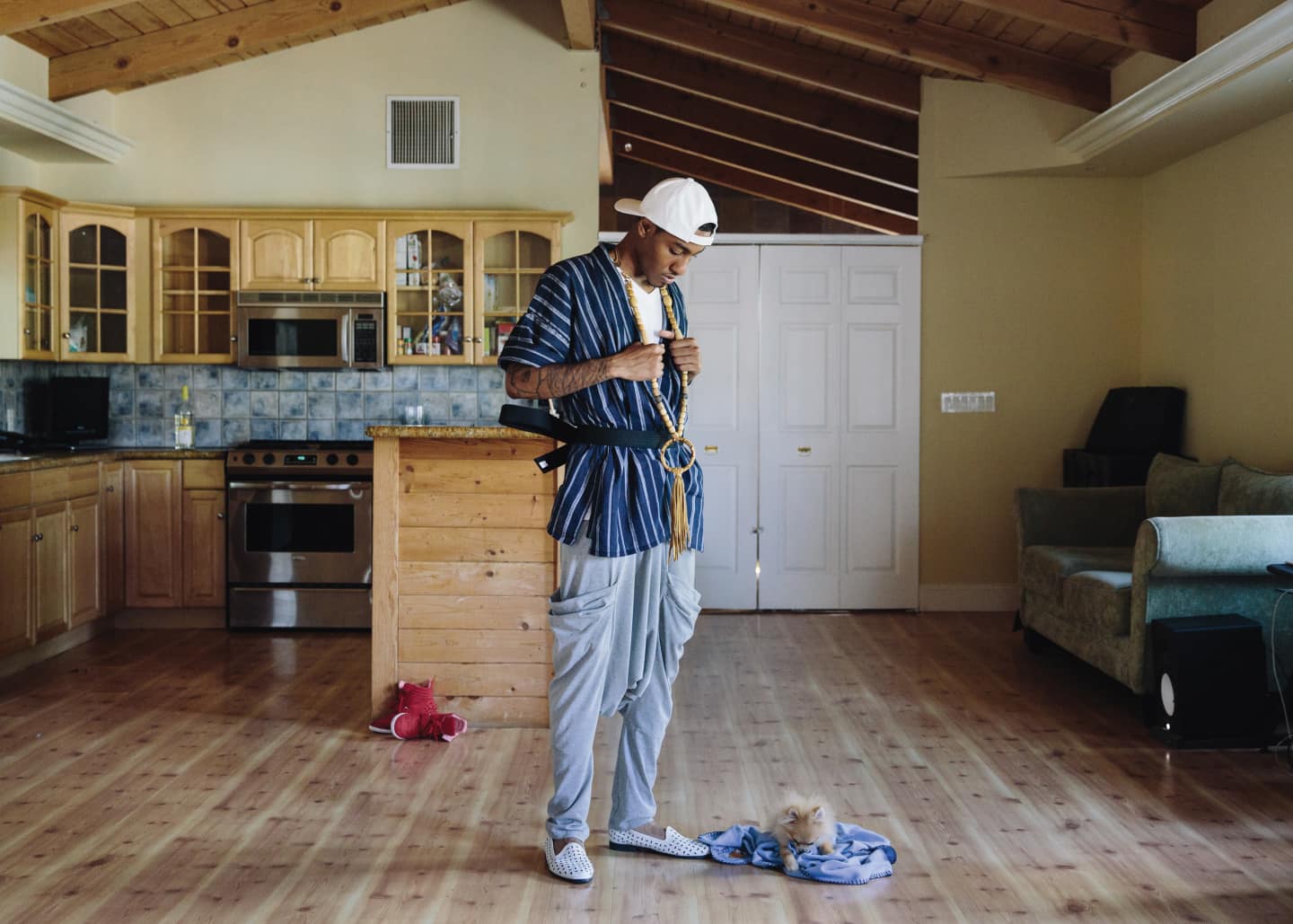 Sir Michael Rocks is the kind of guy who can, offhand, describe the fur pattern of a timberwolf, rattle off tips for improving one's meditation practice, enumerate 15 different types of kimonos, then hop on stage and just slay. When we saw former Cool Kid and GEN F alum Sir Mikey sidle up to The FADER FORT last month in a graphic black-and-white kimono casually secured by a karate belt, we wanted to know the secrets to pulling off the look for ourselves. We got the chance to catch up with him over the phone, where he broke down the key points for rocking the bold, cozy look this winter and beyond.
"First thing is you have to find the right kind. There are kimonos for sleeping, for wintertime, for formal events, for casual events. There's some that go over your outfit like an overcoat called jinbei, and there's some that go under a larger kimono, called a haori. In Japanese culture they'll layer them up, and it looks really tight. You want to get your kimono a bit larger than your usual size—that will give you the right length. Make sure you're choosing designs and colors that are cool to you. Some kimonos will have a custom family insignia or a bloodline's own custom silk screen design on the inside, but you can flip those and wear the insignia on the outside and it looks really cool."
"Once you find your style of kimono you gotta learn how to tie it. A lot of them will have strings going down the seams on the sides, and you grab the left side string and wrap it around your right side and tie it like a rope. But jinbeis don't have any strings, so you have to get a belt. I like to tie mine around the back and let the strings dangle, like Orochimaru from Naruto. It works out really cool and looks tight."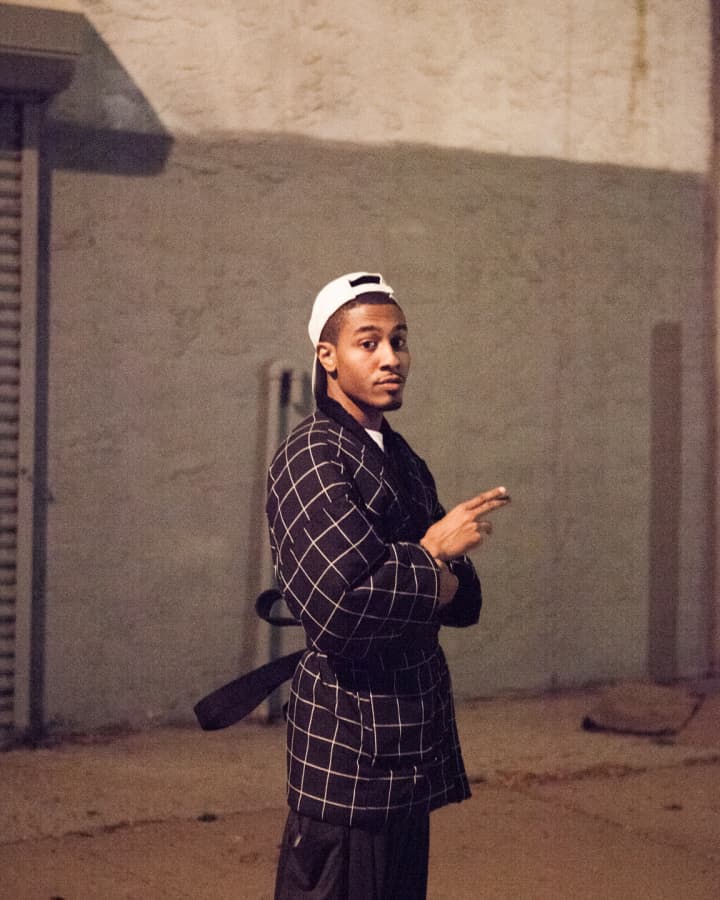 "I personally wear mine with a lot of different kinds of drop crotch pants. Ninja pants have pockets on the outside to give the look an extra dimension—you look like a videogame character without being over the top or silly. It looks like a real outfit, especially if you get it in a lot of regular colors: navy blue, black, white, gray. I've tried wearing kimonos with sneakers but it doesn't really work, I usually go for loafers. If I'm wearing a jinbei, I'll wear a T-shirt or hoodie or sweatshirt underneath it."
"You have to be confident in your style and confident in yourself because you're going to get a lot of looks, and if you're not used to that it could make you insecure or feel uncomfortable. Just remember they're just curious because they're not used to seeing that. A lot of the time after people are done staring they'll come up and compliment you; they were just trying to figure out what it is. It's just about being confident in what you're wearing. If it's not for you, then, you know, don't do it. But everything I've said will help you figure out how to wear it the right way. There's a very thin line between looking cool and looking foolish, but as long as you pay attention to the details and you're comfortable and confident you're good."