Revelations From That Willow And Jaden Smith Interview
From tree climbing to "the feeling of being like, this is a fragment of a holographic reality that a higher consciousness made."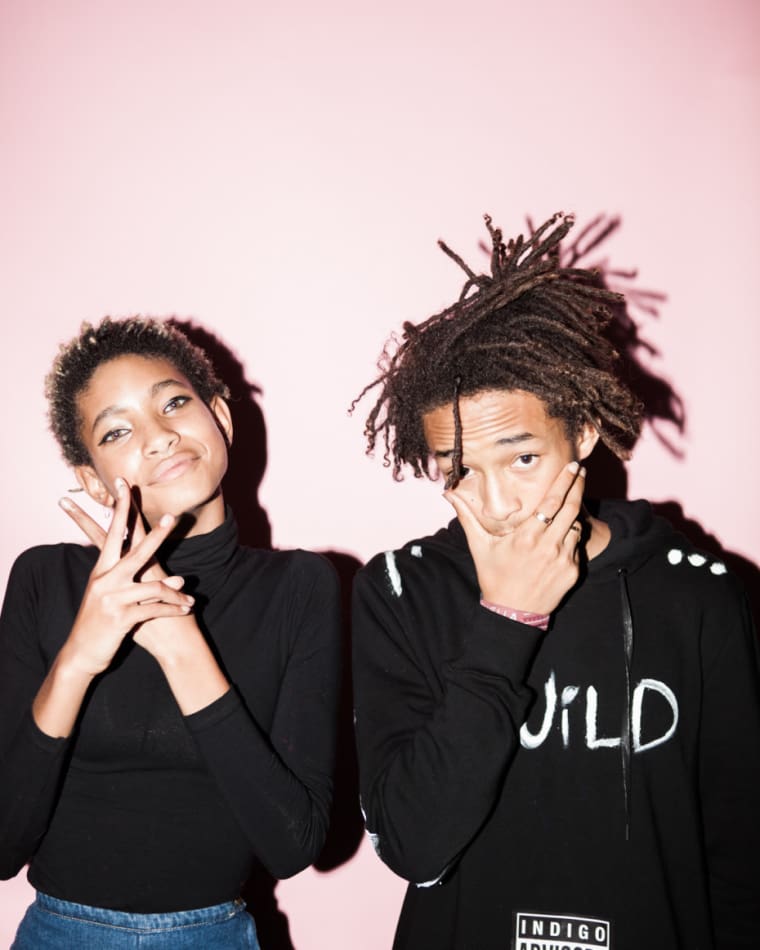 Willow and Jaden Smith let the contents of their young, willful, and wide-open minds spill in an interview that ran in T Magazine over the weekend. They slip easily between questions about time (they don't believe in it) and school (they don't believe in it), tree climbing and that everyday "feeling of being like, this is a fragment of a holographic reality that a higher consciousness made," as Willow puts it. Here, five revelations from the potential future of pop.
1. Willow's been writing novels since she was six.

"That's what I do with novels," Willow explained of her reading habits. "There're no novels that I like to read so I write my own novels, and then I read them again, and it's the best thing." At which point Jaden chimed in:"Willow's been writing her own novels since she was 6."
2. School made Willow and all her classmates depressed.
"I went to school for one year. It was the best experience but the worst experience. The best experience because I was, like, 'Oh, now I know why kids are so depressed.' But it was the worst experience because I was depressed," said Willow.
3. School's out never, for Jaden.
"Here's the deal," he said. "School is not authentic because it ends. It's not true, it's not real. Our learning will never end. The school that we go to every single morning, we will continue to go to... Kids who go to normal school are so teenagery, so angsty."
4. Everyday Willow dresses either for the paparazzi or for climbing trees.
"I like to go to places with my high-fashion things where there are a lot of cameras. So I can just go there and be like, 'Yep, yep, I'm looking so sick.' But in my regular life, I put on clothes that I can climb trees in," she said.

5. Jaden's life goal is to be "just the most craziest."
"I have a goal to be just the most craziest person of all time. And when I say craziest, I mean, like, I want to do like Olympic-level things. I want to be the most durable person on the planet," said Jaden, all NBD.
6. Jaden hopes his and Willow's music helps listeners "unlock" honesty.
Asked about recurring themes, Jaden explained that, "As soon as me and Willow started releasing music, that's one thing that the whole world took away is, okay, they unlocked another step of honesty, If these guys can be honest about everything, then we can be more honest."
7. Jaden doesn't believe in driver's ed.
"You never learn anything in school. Think about how many car accidents happen every day. Driver's ed? What's up?" Jaden said. "I still haven't been to driver's ed because if everybody I know has been in an accident, I can't see how driver's ed is really helping them out."
8. Willow doesn't believe in time.
"I mean, time for me, I can make it go slow or fast, however I please," she said, adding, "and that's how I know it doesn't exist."
Photo credit: Larry Busacca/Getty