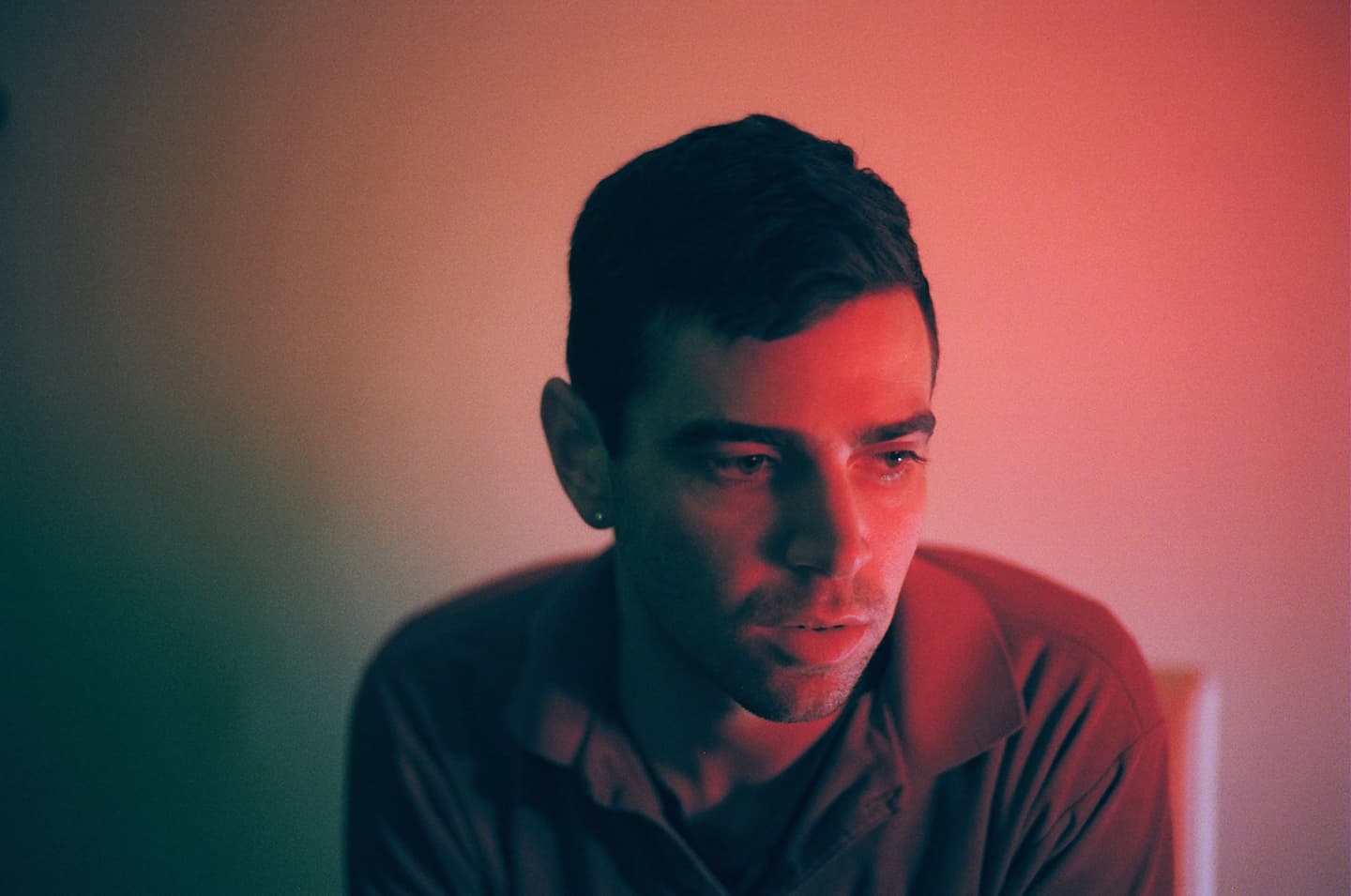 The art of the music video seems to be in a constant state of flux these days, as tightened budgets and a demand for constant content lead the form away from its creative glory days and toward a more explicitly promotional bent. Still, there are exceptions, one of which is Grant Singer: much of the 29-year-old director's oeuvre of late carries a creepy, sickly sheen—the filmic equivalent of staring at a gold-plated morgue, cold dead bodies laying to rot on slick, blindingly bright surfaces. He's explored thematically disparate settings such as drug-fueled murderous rampages and nighttime carnival adventures with an even-handed balance between style and naturalism that remains very in-your-face; even when Singer's dipped his toes into retro-stylized waters, as with the hellish animal-testing-themed clip for Los Angeles powerviolence-pop duo Youth Code's "Consuming Guilt," the visual impact is sharp and visceral.

A parallel could be drawn between Singer's aesthetic and his Hollywood homebase—a region of Los Angeles that's long carried associations of glitzy, shimmering decay—and Singer's relationship with the city he's resided in for most of his life is suitably complicated. "I didn't love LA growing up, and then I left and realized how much I loved it," Singer says during a phone conversation last week. "It's very peaceful—I'm surrounded by trees, so I'm not tempted to go out all the time, which makes it easy for me to focus. Every time I fly back here, it's like landing in heaven."
Film wasn't Singer's initial artistic discipline; he studied music at Bennington, a pursuit he eventually found to be "academic and pretentious." Even as he drifted toward the visual medium, gaining recognition as a music video director wasn't a goal he'd set his sights on: "I stopped watching music videos when I was 17," he states, citing the works of Christian Marclay and Chris Cunningham as artistic influences. "I hate how videos have always had this overwhelming, overbearing narrative—it's lowest-common-denominator filmmaking."
Regardless, Singer's thrown himself headlong into the form in the last few years, whipping up clips for the likes of Foxygen, Sky Ferreira, and Ariel Pink, among others. He's lensed a whopping six clips for Ferreira, who's been pals with Singer since appearing in his impressionistic 2013 short film, IRL—but his recent work with Pink, the gonzo-pop once-hermit who currently reigns as indie culture's enfant terrible, has come across as particularly inspired. The two met several years ago and became fast friends; despite Pink's recent reputation for controversial, socially irresponsible comments, Singer, who describes himself as "terminally optimistic," claims that the man behind the mouth is a perfect gentleman. "Ariel is one of the least offensive people I know," he says, sincerely. "He's a very funny person—you can't read satire properly in the context of a news post. A lot of things he says get taken out of context."
The pair recently teamed up on visuals for two singles off of Pink's latest release, the goofy-sad, colorfully overstuffed double-album pom pom. The clip for jet-engine epic "Picture Me Gone" features a host of characters engaging in activities of varying degrees of mundanity—walking dogs, making copies at the office, and some light S&M to boot—all while wearing creepy, anonymous flesh-colored masks that create an immediate distancing effect between the viewer and what the viewer's seeing on the screen. The masks have been in Singer's possession for a few years now—"Masking is a form of becoming, because you're able to become your true self without the fear of becoming visible"—but one mask was specifically made using a mold of Pink's face. "One day, God willing, it will hang in Planet Hollywood," says Singer.
The blank-faced motifs of "Picture Me Gone" are, suffice to say, a little creepy—and the same goes for Singer's clip for Pink's "Put Your Number In My Phone," in which the artist is pictured pushing a wheelchair-bound, gasmask'd old man through a shopping mall, hanging out in an arcade and scaring away women they approach. The David Lynch-ian concept was dreamed up by Singer after a trip to a power noise-focused night at notorious, industrial-themed LA club night Das Bunker. "There were all these people wearing gas masks and pig faces—two people walked in and they looked like they were attached to the neck.," Singer says. "I thought, 'Fuck, if a dude came in here dressed like a cybergoth in a wheelchair, that'd be so fucking amazing.'"
Armed with a knowledge of contemporary music that could be charitably described as "limited"—"I just found out about the Kanye West and Taylor Swift thing a week ago," he laughs—Singer indeed finds unique avenues for artistic inspiration. To wit: his clip for LA glam-punks Part Time's "I Wanna Take You Out" is an homage to philanderer-busting late-night reality TV staple Cheaters. "I was listening to [Part Time's] music while watching the show, and I thought, 'God, this is perfect,'" he says. When it comes to pilfering the small screen's seedier corners, though, even Singer has limits: "I was watching The First 48 and was like, 'How do I incorporate this in a music video?' It's so dark, though."
In addition to his video work, Singer's snapped photoshoots with the likes of Kendrick Lamar and Chief Keef—and he's looking to expand his hip-hop portfolio in the next year, too, having just completed a clip for Travi$ Scott's "Mamacita" that'll feature Young Thug and recent GEN F artist Rich Homie Quan. "Rap videos usually aren't as memorable as other videos because they're always doing the same thing," Singer states. "I want to make them cinematic and weird."