Who To Lurk On Instagram This Weekend: Odd Future Edition
Odd Future's girlfriends, bosses, and best friends.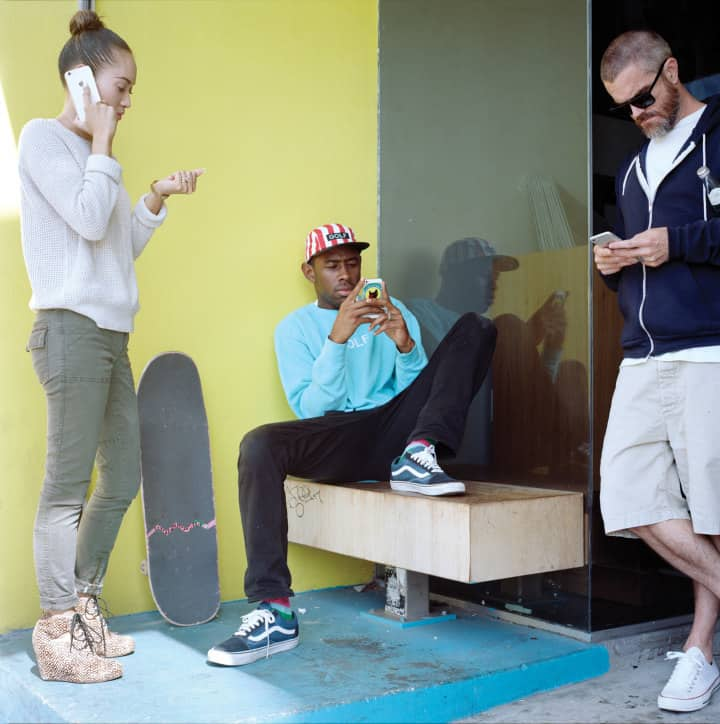 Of course you probably have Tyler (@feliciathegoat), Earl (@soapmanwun), Taco (@yungtaco), Domo Genesis (@damustacheman), and Jasper (@nastyboyjasper) on your "Follows" list. But the Odd Future gang are a bunch of busybodies, and they've got lots of friends on Instagram helping to document their antics. Here are a few more accounts to follow if you're looking for more.
Odd Future are managed by this husband/wife team—occasionally with the help of their adorable daughter Chloe. (Check her in the above photo, reffing Uno night.)
Along with Lucas sweatshirts and plenty of donut-emblazoned apparel, the Odd Future Golf Wang store posts the occasional pin-up-worthy topless pic.
Sarah is Left Brain's girlfriend, the women's-line designer for Odd Future's clothing brand, and one of the crew's many unofficial photographers. For more behind the scenes pictures, visit her blog BunnyDreamz.com.
Nico is a 16-year-old skateboarder from San Francisco who seems to be in pretty deep with OFWGFTA these days.
Lionel Boyce (@damustacheman), Matt Castellanos (@matthewcastellanos), and Cameron Lee were sunken into beanbag chairs in Tyler's bedroom when FADER's Matthew Trammell was in LA reporting for his Tyler, The Creator cover story. They are Tyler's Loiter Squad co-conspirators and they seem to be representative of what Trammell describes as his "smaller, more professionally minded circle." "My close circle of friends has changed in the past year," Tyler explained. "And I don't mean that in a bad way. You just attract what you are."