3 Things To Know About New York Fashion Week's Shakeups
Subtract one luxury car sponsor, add MADE Fashion Week, remove Lincoln Center from the equation entirely.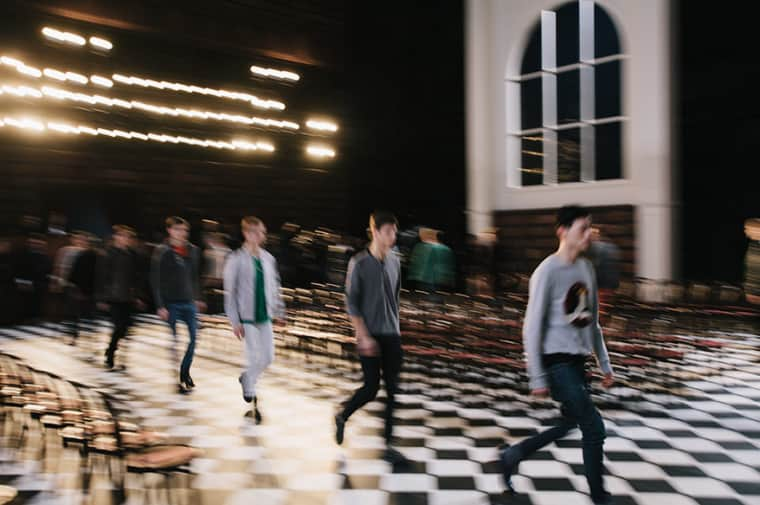 Mercedes Benz Fashion Week has announced some major changes in the wake up the new fiscal year. The change-ups are wide-scale, and while they won't officially take hold until after the Februrary shows, here's what you need to know.
1. It's just NYFW now
Mercedes-Benz is dropping out as the title sponsor of New York Fashion Week, after seven years at the helm. WME-IMG, who owns NYFW, hasn't announced who's taking over yet, but given its history, looking to luxury automotive companies might be a safe guess.
2. It won't be at Lincoln Center
Fashion Week's Lincoln Center location has long suffered snaking traffic snarls and general disorder—problems that might end up a thing of the past. WME-IMG has announced that after the February shows, NYFW is unattached & looking. Downtown—or maybe even Brooklyn—watch your back.
3. MADE got bought out
Mercedes-Benz Fashion Week and MADE Fashion Week (hosted at Milk Studios) have duked it out for a couple years over buzzy designers and relevancy—and, frankly, MADE's been winning. While the upstart venue has hosted everyone from Timo Weiland to Jeremy Scott, unlike MBFW it never charged its designers to show; it's unclear how that will hold out in the wake of its buyout by the for-profit WME-IMG.