Behind every Artist To Watch are folks answering emails, chasing down rogue checks, and dreaming big possibilities for the musicians they rep. The spread of managers ranges from day-one homies to seasoned mentors, and everyone approaches the gig differently. While salivating over new music we're looking forward to in 2015, FADER asked a few of our favorite acts' managers to reflect on the past year, drop gems on the state of the industry, and tease what their team's got coming next.
Pat Corcoran
Clients: Chance the Rapper, The Social Experiment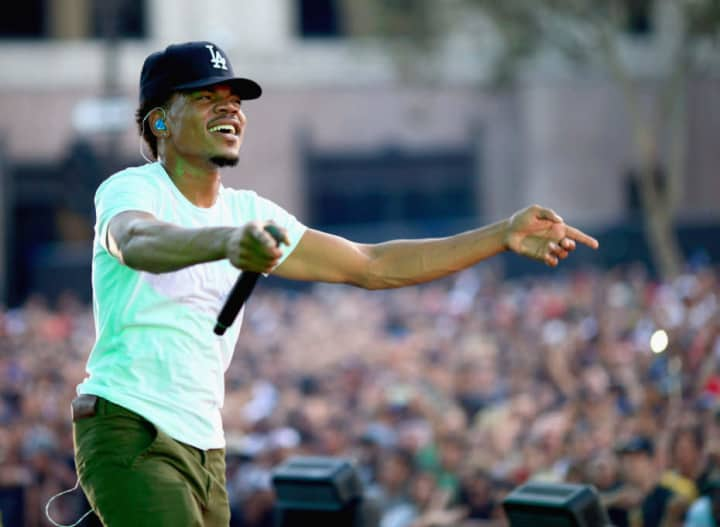 How did you link with Chance? I met Chance through working with the Kids These Days band in Chicago, they're all part of the Save Money collective. Chance was their buddy, and he started doing these listening parties they they all went to, and I went and supported him, they were amazing. He released 10 Day before I was initially involved, but I was a huge fan. A week later, I was at this radio station with another artist and I saw Chance and his dad. Me and his dad spoke, and we all had a good time. I got a call the next day from his dad like "Me and Chance want you to work with us." We met up the next day, and that was April in 2012. It's coming up on three years.
What were some key things you learned about management in 2014? Organization was huge. For Chance especially, being an artist without the support of the label, a lot of that weight falls on the team that surrounds him. We won't just take any opp. One good example of something we did this year, we told every festival throughout the entire year that they couldn't live stream our set. We're in the UK, Glastonbury, and the people are like "Everyone is doing these live streams." It's huge, album sales go up, it was a whole thing before our set started. We were the only people at Glastonbury who chose not to live stream. But we were saving all those live streams for Lollapalooza, which was our homecoming show. We pushed the Lolla live stream link really hard, and I found out a month after, they called us and said "You guys had the highest stream count out of anyone at the festival, with over three million streams." Which was greater than Eminem, Rihanna, Zedd, Skrillex, Outkast, which was incredible.
How is the role of artist management different today? I think managers are so much more creative nowadays. When labels had a lot of money, they were able to hire creatives and project managers and A&Rs, third party contributors that could make something hot, which they still do. But now, when you're a manager, a lot of the creativity, marketing, branding, social media, it comes down to how the manager and artist will do it together. It's not just making sure business affairs are in order and the record sounds good.
Pat Corcoran
Clients: Chance the Rapper, The Social Experiment