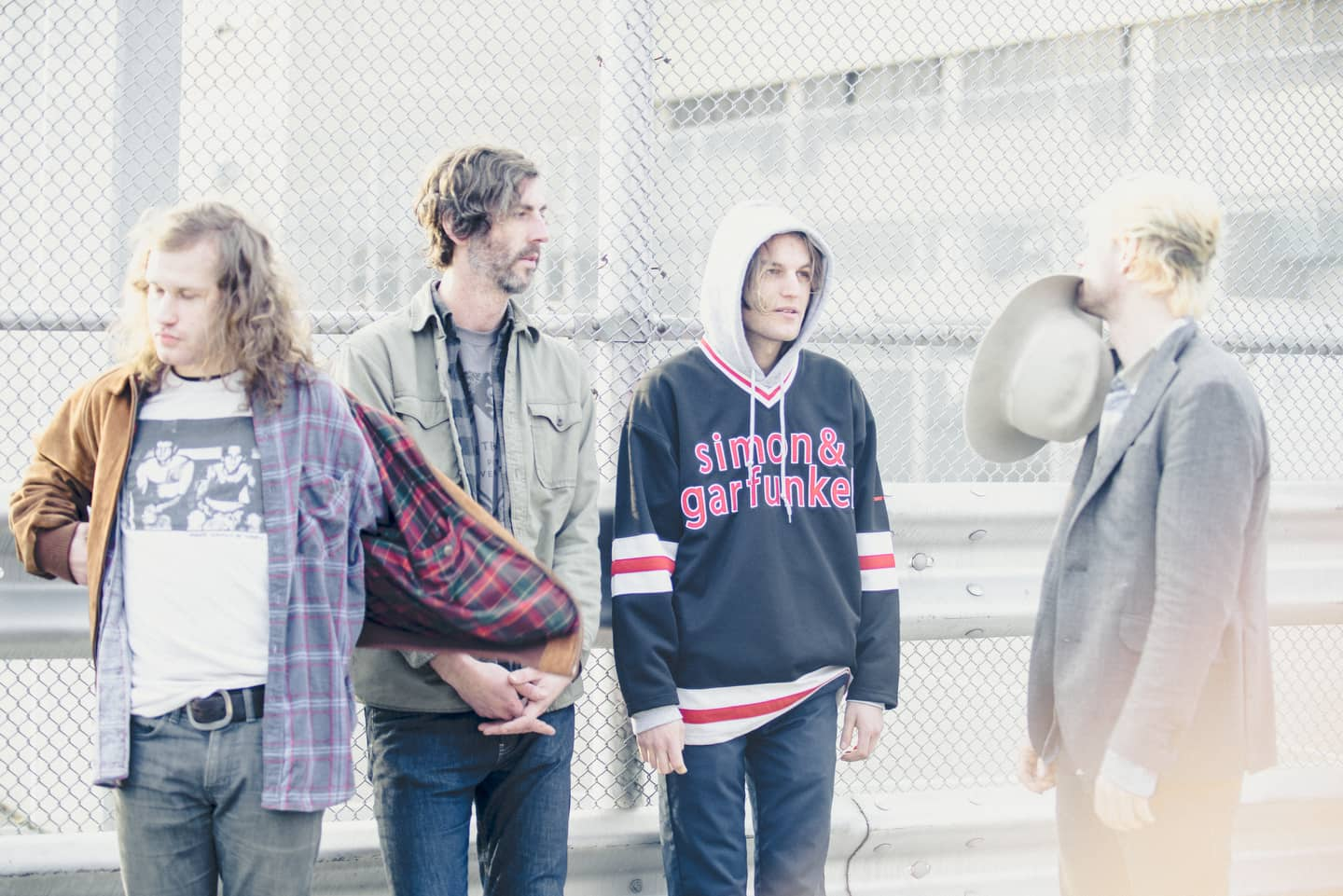 Meet New York's Loudest Part-Time Punks
In this week's GEN F: beer and loathing with Sick Feeling.
Jesse Miller-Gordon, the singer of the Brooklyn hardcore band Sick Feeling, has a weak stomach. "I puke all the time," he says."I don't know what's going on. It's crazy." The 27-year-old is sitting in an empty dive bar, in a booth by the window, distracted by his phone. He has California-blond hair that hangs past his chin and pale lavender polish on his fingernails. He says the band's name was only partly inspired by his chronic nausea; it also comes from something his father, who passed away around the time the group was first forming in 2012, said to him before he found out he was ill. "He told me, 'I've got this sick feeling in my stomach, but it's probably nothing,'" Miller-Gordon remembers. "And then it wasn't at all."

Though he's never actually been in a band before, Miller-Gordon grew up hanging out on the Bay Area hardcore circuit, channeling his teenage angst into the odd poem or bit of fiction. Years later, in New York, he'd find himself involved in a very different creative scene, directing videos for Le1f and downtown fashion retailer VFiles, covering fashion for Vice, and even doing a stint as a tour manager for Mykki Blanco. Still, it was his poetry that first grabbed the attention of Don Devore, the band's 37-year-old guitarist, whom he met via a mutual friend around the time his dad got sick. Devore had already played in tons of other bands—most notably, the theatrical punk project Ink & Dagger—and sitting across from Miller-Gordon at the bar, he speaks with the casual confidence of someone who's seen it all before. "I'm not a fan of anything," he says. "Everything bores me." Despite their decade-sized age gap, Devore saw a lot of himself in the sardonic twentysomething. "Plus," Devore adds, smiling, "he's a mean little fucker." They decided to start a band, auditioning various players before ultimately enlisting Alan Yuch, 25, to play drums and Danny Wood, 37, to play bass.
It wasn't until 2014, Devore says, that Sick Feeling "got really solidified," partly via a summer-long residency at Trans-Pecos, a forward-thinking venue in Queens, where they'd play gigs alongside industrial power-electronic acts one week and stoner metal bands the next. In September, they curated a photography show at a gallery in Manhattan and performed inside a soundproof box for three hours, without breaks, at its opening; Miller-Gordon vomited inside the box about 30 minutes in. With its pummeling guitars, whiplash drums, and cathartic bursts of violent energy, Suburban Myth, their 2015 debut, sounds more like traditional, by-the-books hardcore than their scene-hopping behavior might suggest. "It's funny to do a genre band in a world that's not so genre-oriented anymore," Miller-Gordon says. "I still want kids to fucking jump off of everything and hit each other, though."
While he wrote some of the lyrics that would come to populate Suburban Myth when he was still a teenager, he penned most of them after meeting Devore, when he went back to his California hometown for a stretch to take care of his ailing father. Re-engaging with the scenes of his adolescence—punk shows, liquor stores, listening to Morrissey in parking lots—especially under those devastating circumstances, was understandably disorienting. Well, people change, or worse they don't, he howls with a throat-scraping urgency on "Suburban Myth (Part 2)." I guess it's really more a bit of both. With Sick Feeling, he translates personal tragedy and disillusion into aggressively soulful rock music that knows exactly why it exists: to offer some sort of release. "I just needed a place to fucking yell, really badly," Miller-Gordon says after a gulp of cheap bottled beer. "I'm glad I have it now."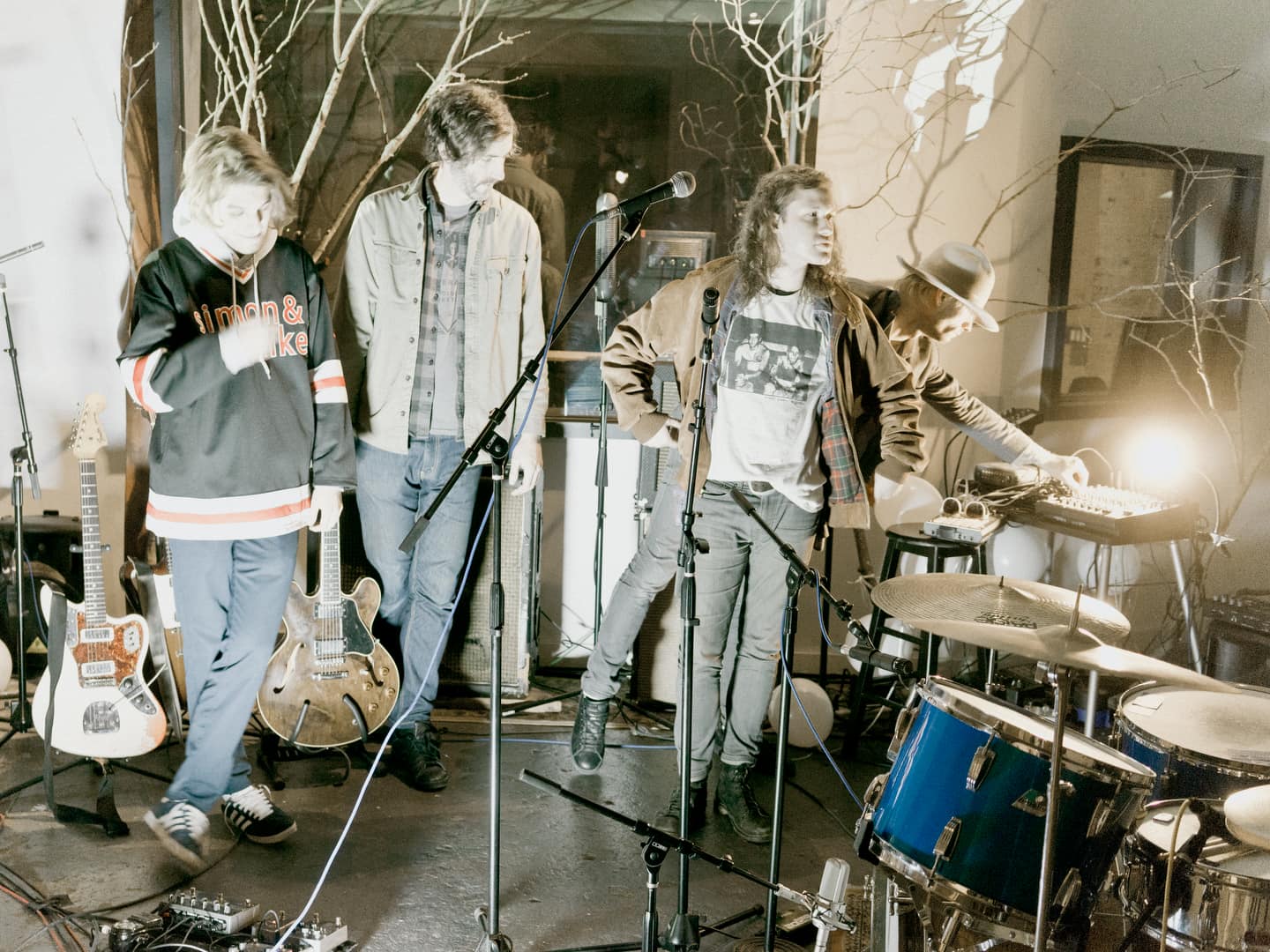 From The Collection:
GEN F